Meet Alex, who has just joined KISS PR as an intern after finishing University.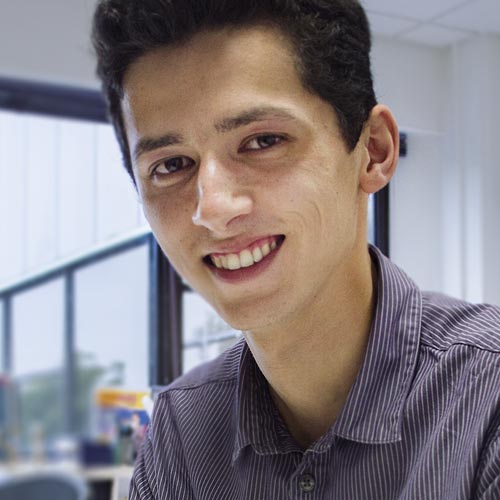 After finishing university, I knew I wanted to find a job that could provide the same variety, excitement, and sense of progress that I had enjoyed during my years in the student bubble. I did some research, and PR stood out to me as a sector that blended creativity and business. I contacted KISS via email, and was impressed by how open and friendly they were. They invited me to come to their office and meet with them, and before long I was taken on to do a three-month internship.
The first thing that became clear was that this was not the sort of internship that primarily required expertise in photocopying and beverage-production. Over the course of the week I found myself ringing up journalists, creating media databases, writing press releases, and researching topics ranging from bacteria cultures to breakfast cereals. This kept things fresh and interesting – it's a cliché to say that every day was different, but that doesn't make it any less true.
Being part of a dynamic and diverse business meant that the pace was fast and there was a lot to learn. Having a supportive environment and a good atmosphere in the office was therefore crucial, and thankfully the rest of the KISS team was more than happy to guide me through the array of tasks and jobs. For my first independent project, I was given the task of compiling details of different technology publications, and their key features and journalists. It's new territory for me (a degree in History can only cover so much), but it's amazing how topics can become truly interesting when you know they're contributing to something important and useful.
It's not all work though. After the first day we decamp to the cinema to unwind; another day we all head to a pub for lunch in the sun. For those inspired by the Rugby World Cup, there's a fitness session held on Wednesday lunchtimes. It's a testament to how nice everyone is that spending extra time with them doesn't feel like some cruel and unusual punishment, but instead just develops the openness and friendliness that I noticed from the very first email KISS sent me.
One week in, I already feel like I've learned a lot, and been given the opportunity to understand and be part of the world of PR. But with new projects on the horizon and new challenges to tackle, I can't stop to reflect for too long. There's still a lot more to come from KISS.
---
You may be interested in