More articles
Are you making the most out of your digital tools?
14 August, 2015
Social media isn't just posting content, images and status updates, it can also be used as a promotional tool for your company. Social media has the ability to build your brand and create new opportunities, but can take time and it is these tools that will increase your productivity and efficiency. KISS' Sophie Davis, an avid blogger and social media expert recommends her top social media tools.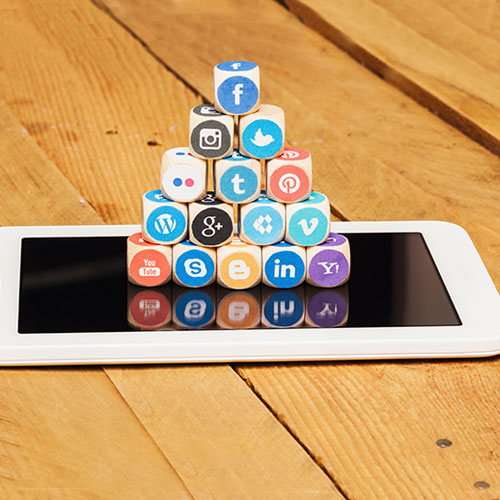 "These tools can schedule tweets for you, automatically post status updates and even send you email updates of when your competitor tweets about an event they're attending. The tools are there to make your company's life easier, increase productivity and give you time to do other things."
Sophie's top 5 digital tools:
1. IFTTT: IFTTT, also known as If This Then That, gives you creative control. By using IFTTT you can turn processes into actions such as collating tweets with a hashtag in to an excel spreadsheet or posting your Instagram photos automatically onto your Facebook.
2. SlideShare: SlideShare is an essential in social media distribution. You can upload files privately or publicly in various formats such as PowerPoint, PDF, Keynote presentations and then slides can be viewed on the site itself, on hand held devices or embedded on other sites. It's a useful tool for marketers or social media executives that are on the go!
3. Scoop.it: Scoop.it isn't just another curation tool, it is a platform that allows users to gather content that they have discovered online, but can also place it next to Pinterest, so as you find content worth sharing, you can simply click and share. When you "scoop" a tweet, a blog post, or any other content, you're creating a post that is added to a category, or a "topic" creating an engagement with people posting in the same categories.
4. Facebook Pages Manager: This is a tool you should use if you manage multiple Facebook pages on the go. Not only can you post, comment and engage with your followers, but can instantly get a greater reach for your most important posts by buying Promoted Posts directly from the mobile site.
5. Pocket: At first glance Pocket is simply a private online bookmarking tool, but it's actually much more than that; Pocket is a centralised mobile content curation and social media sharing control centre. You can use Pocket as a social media marketing tool to curate articles and blog posts and create ideas for your own content strategy.
Social media management can often be time consuming and take a back seat. At KISS Communications we specialise in social media strategy and will help you get the most out of your social media platforms. KISS can help you establish a strong identity, effectively communicate your story to the right people and establish an engaging social-media strategy.
---
You may be interested in