More articles
Don't fail at the final hurdle - why hashtags matter
15 April, 2019
I recently attended a global tech event and at each stand I visited I was bombarded with a bundle of marketing info, some great freebies and some even savvier sales talk. But, as I was tweeting my way round, I was surprised at the lack of 'on stand' awareness of twitter handles or campaign hashtags.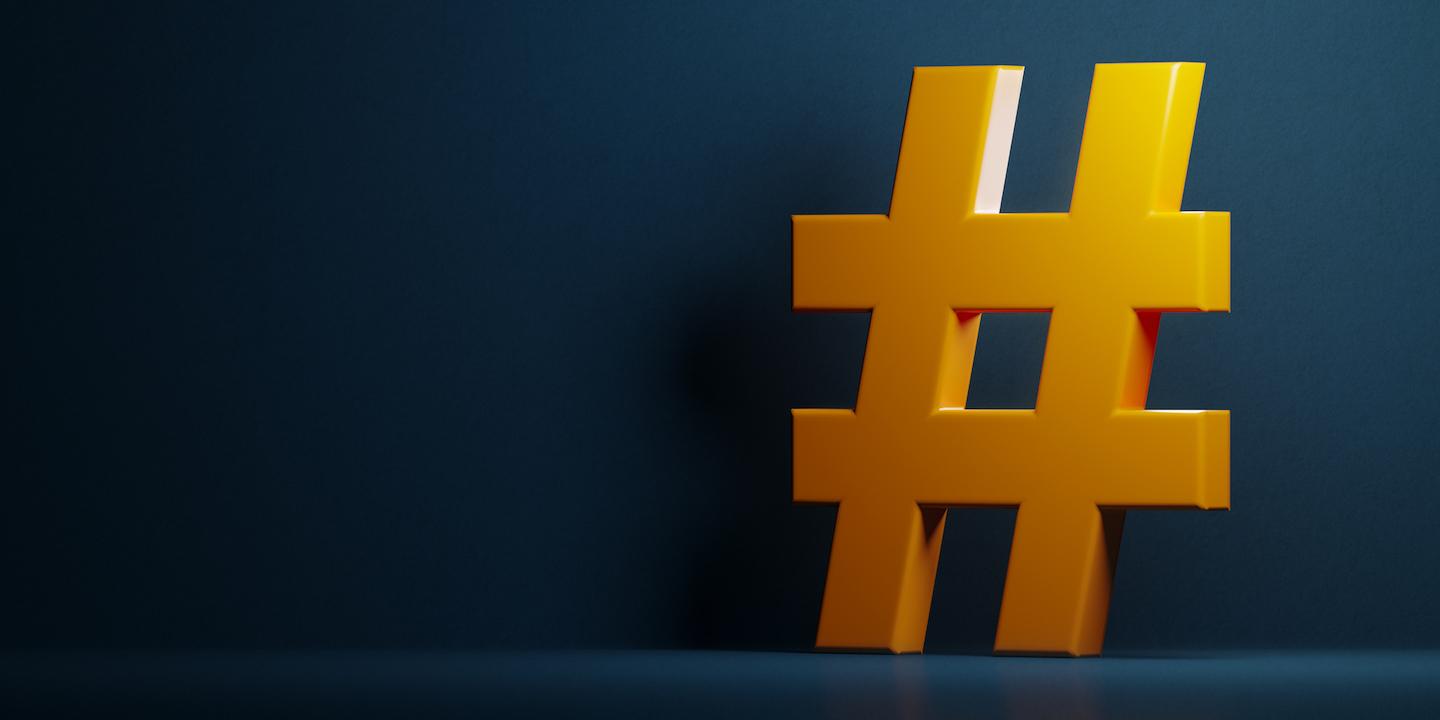 To their credit, most of the stand 'crews' had clearly been thoroughly briefed on the product or brand they were representing, and the key messages were all great and on point. But when it came to social media knowledge it was pretty bad – and a missed opportunity.
Given I was visiting some impressive stands, featuring the latest cutting-edge technology and some really great interactive activity, I was very frustrated. During my five hours at the event, not one person was able to give me any of their social media handles. It was abundantly clear that no one had been briefed on the importance of generating on stand engagement and awareness via social media.
Coming from an integrated marketing agency I find this so frustrating. We spend a lot of time working with our clients on developing the right strategy, formulating the right marketing campaign and developing social media strategies to support this activity.
Unfortunately, what I saw was failure at the final hurdle. 'Hashtag' and 'twitter' aren't just random buzz words. They're social media tools and have a fundamental role to play in any marketing strategy – generating awareness and increasing audience engagement. There's no point developing a strong marketing campaign, setting up different platforms and then forgetting that your audience might want to engage with you on social media!
Using social media can complement your on-stand activity, so after all of the hard work involved in developing a campaign and getting ready for a big event it's vital that you know how to promote it with social media tools – and that also means ensuring staff are fluent in your social buzz words.
Using social media to increase awareness and engagement during an exhibition/event:
Brief the team
I can't stress this enough after what I experienced. Make sure everyone on stand knows Wi-Fi login details and all of the relevant social media handles that they need to generate engagement.
Event hashtag
Most events will have their own hashtag and a social media team who will be raising awareness of what's going on at the exhibition. Make sure your team know what this is because it can help increase the reach of your posts.
Live Tweets
Live Tweets featuring your own hashtag and the event's will increase wider audience engagement. Brief your on-stand team on the details so they can readily share it with visitors.
Keep the momentum going with engaging content
Maintain a steady flow of what's happening on stand throughout the day – feedback visitor comments, live stream talks, share the excitement.
Make social handles visible
That way if your staff aren't firing on all cylinders, or it they've been swamped by visitors, it's still easy for your audience to find the right info in order to engage across social media.
Ensuring every stand member, at any event, is fully fluent in all aspects of your social media is surely a no brainer? If they're not, then you will fail at the final hurdle – all that advanced preparation will fall flat if you can't generate audience awareness and engagement.
If you would like help in developing your social media strategy, then give us a bell – we have a wide range of experience from strategy through to ongoing content management.
---
You may be interested in