More articles
How to win friends and influence people in agriculture
01 December, 2016
How to win friends and influence people in agriculture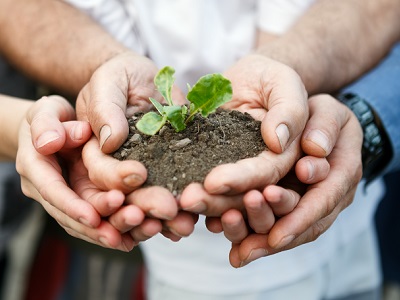 It might be a stereotype, but the agricultural industry really is a close-knit community. I started moving in agricultural circles this time last year when we won the PR account for Bayer's Crop Science division, but it wasn't until I attended CropTec this week that I realised how many contacts I'd made in the industry since.
True to form, there are only a handful of farming publications in the UK, with several journalists working across more than one title. Of course, with so few journalists to target, the art of successful media relations is even more important.
A year ago, through the advertising we do for Bayer, I'd heard of many of the farming publications, but I hadn't spoken to them. However now we enjoy a good relationship with the farming press. So how do you go about building relationships with the media?
It's a classic PR tactic, but there isn't anything better than regularly meeting with the press and getting to know them. We meet with most of the farming press several times a year at events and see great value in the insight we gain, and relationships we build and maintain from doing this.
Most important, you've got to understand what they want. Who has a digital agenda, who loves listicles and who is pushing for more case study based articles? There is nothing worse for both parties than pitching an article to a journalist that is completely irrelevant for their title.
This brings me onto my next point – a tailored approach. There is no sense in expecting every title to accept the same article and print it verbatim. This is especially true for the farming press, where there are so few publications on the market, all competing against each other for audience share. By developing unique content, tailored to publication's writing style you are much more likely to be successful, make the journalist's life easier and ultimately improve the relationship.
It's also been rewarding to utilise these contacts for other agriculture clients, especially BeeConnected, an initiative which provides a more efficient and effective way for farmers to inform beekeepers of their intention to apply an insecticide. It was through our knowledge of the agriculture sector that we could advise on the best media strategy for their launch, which led to some excellent coverage in key publications over a sustained period.
By understanding what journalists want, and the subtle nuances between each of the titles, we stand a much better chance of successfully placing articles with publications, saving time on all sides.
This article was written by Victoria Ellis, one of our Senior Account Managers. Victoria works predominantly on our B2B PR accounts including Bayer's Crop Science division and Durbin, a global pharmaceutical logistics company. Prior to joining KISS, Victoria gained a BSc (Hons) in Zoology from the University of Manchester.
---
You may be interested in