What? You paid crazy money for a Lego brick on wheels that clearly isn't fit for purpose when its shatterproof glass failed – to not shatter…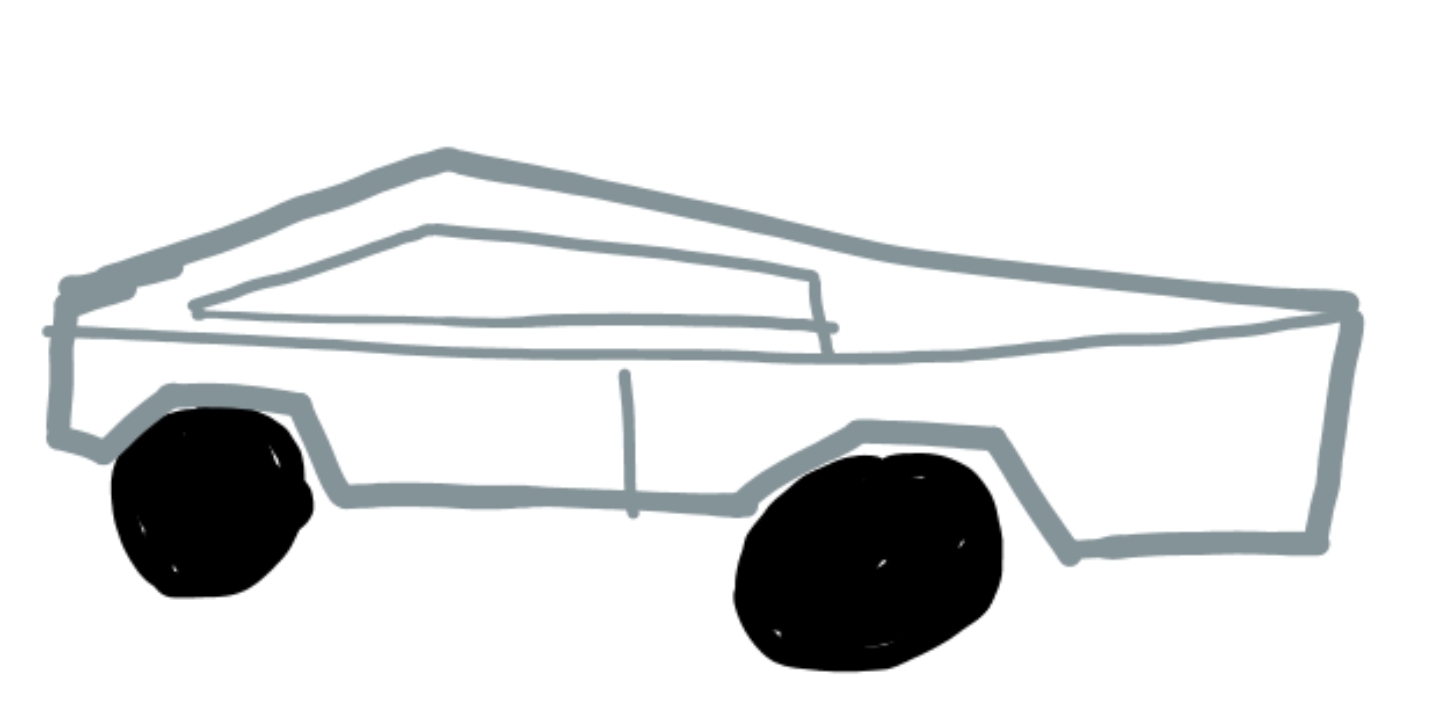 The enigmatic Tesla founder Elon Musk launched his latest product phenomenon last month with the unveiling of the Tesla Cybertruck.
It came as no surprise that the event attracted attention from all over the world, not just because of the sketchbook design but the fact that the supposedly "bulletproof glass" is in fact not bulletproof. The PR blooper was demonstrated by Tesla's design chief as he threw a metal ball at the car's "shatterproof" windows only for the windows to literally shatter. This resulted in thousands of memes and the Tesla stock to drop by more than 6%.
So why was I stupid enough to place an order on a stainless-steel box that has no functional benefit at all?
I placed a £100 fully refundable deposit to post a jokey screenshot of my "purchase" on Instagram to get people talking – and I think most people who ordered one did the same. More importantly so did Mr Musk himself.
Of course, I'm not going to go ahead with my order and I'll probably have the money back in my account by next week. But the whole point of this is to demonstrate another genius (arguably controversial) PR stunt that cost very little but maximised results.
Automobili Pininfarina CEO, Michael Perschke, said on his social media, "Here is my bet: the shown Tesla truck will not look like this – it is a PR stunt to maximise the viral effect and by polarising and thereby getting even more PR mileage."
This is clear by the figures – the temporary dip in stocks hasn't appeared to do lasting damage as Musk tweeted "146k Cybertruck orders so far… with no advertising". On the Sunday following launch he tweeted "200k". And on the Monday, Tesla stock rose by 4%. Yesterday's news showed Musk crashing the Cybertruck into a bollard after a night out – and I'm putting my money on the fact this is yet another PR stunt!
It's very unlikely that 200,000 Cybertrucks will go into production in late 2021. I'm also willing to bet my impending Cybertruck that the majority of orders will be refunded by the time this blog goes out.
Musk has a history of audacious tweets and claims about a number of his products which has got him into some hot water in the past – but as a Tesla fan and an Elon Musk admirer do I really care? Absolutely not. He has created this occult like status amongst the many, that anything he touches turns to media gold. And this isn't by accident. Through carefully orchestrated stunts, and having a clear understanding of his target audience, he has propelled himself into the PR stratosphere. I'm sure we all remember The Boring Company flamethrower as a classic example of this. What did a flamethrower have to do with a company that digs holes? Who cares? We all wanted one.
So while my Instragram DM's will continue to fill up the rest of the day, I will not be turning up to work in postapocalyptic doorstop anytime soon. However, I will be following the journey of the Cybertruck closely with sheer anticipation.
---
You may be interested in