Our Creative Director, Rich compares digital art to real life drawing and explains why he thinks it's important to keep connected.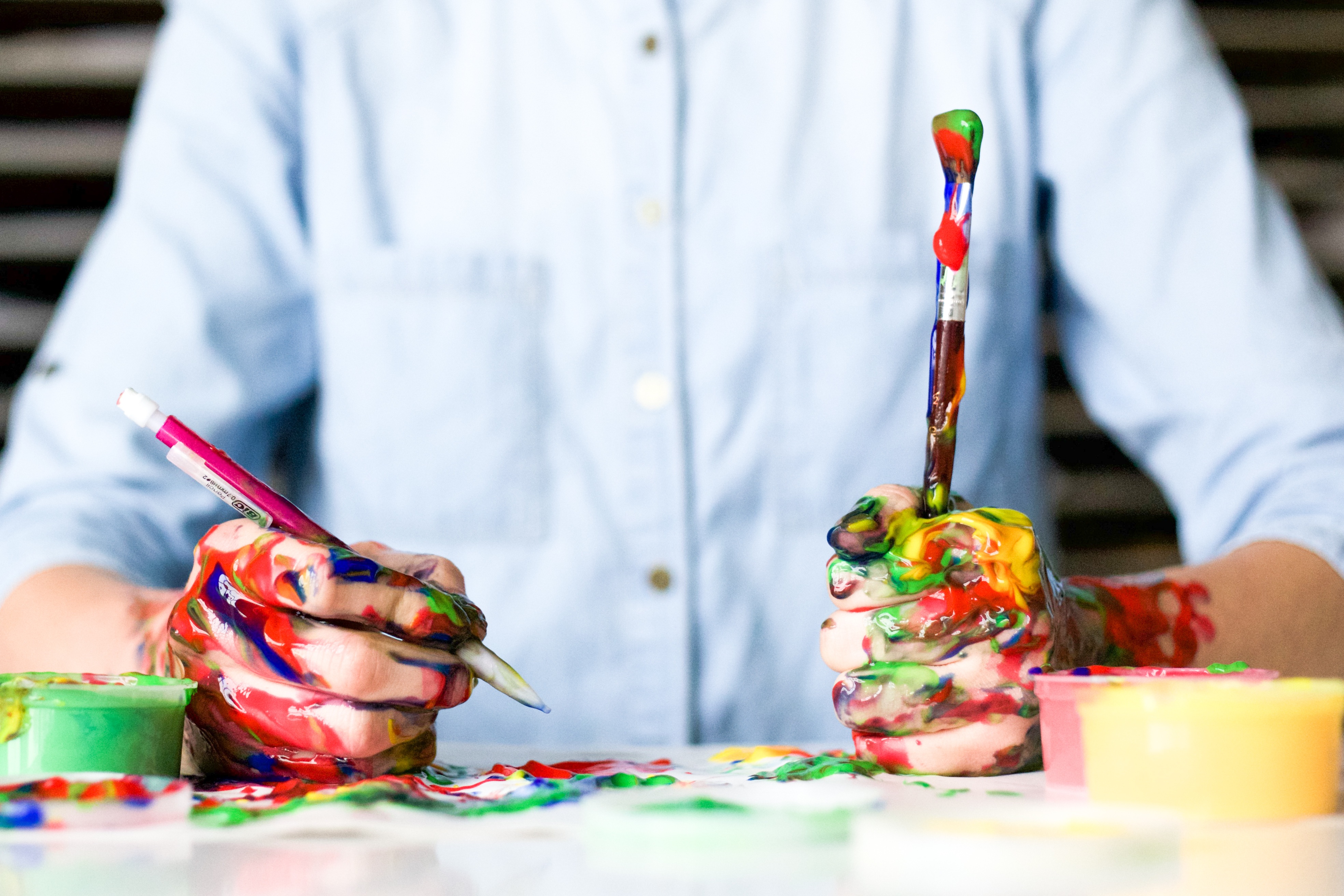 Our Creative Director, Rich Bland, rediscovers his love of creating physical art in a digital landscape.
We've all been swept along in the digital art tsunami for decades now, and I love it. I've barely scratched the surface of the limitless opportunities sitting inside my Mac that hums away effortlessly on my desk. I can create amazingly 'authentic' styles of just about anything, all at the press of a button. And as time goes by the quality just gets better and better.
What worries me though, is that the real techniques for creating these amazing craft styles and finishes, thousands of years in the making, may become a distant memory. Soon the only way to recreate them will be with the filters buried deep inside a software gallery of effects.
So, a couple of years ago I decided to get reconnected. First off, buoyed by Hockney's love of his iPad, I went along to a life drawing class in a village a few miles away. The first time I'd drawn since university so my confidence wasn't exactly sky high.
Surrounded by old paint splattered easels, grubby palettes and oily rags, I found myself a school sized chair and desk, and made myself uncomfortable. The room was already pretty quiet but by the time I'd revealed my shiny iPad, the sound of silence was deafening.
As the model took off her robe I nervously scribbled away, mortally aware of the scrutiny my work might attract at tea break. And it did.
I'd decided that my first attempts would be in simulated graphite to give myself half a chance. Fortunately, though not exactly great, they looked much better than I'd hoped so the show and tell session wasn't a complete disaster. In fact, by lunchtime I was sharing URLs for some of the apps I'd used with other artists, helping my transition from leper outcast to almost acceptable.
My reconnection with physical art partially fixed, I decided to continue with the classes but also to foray further away from technology. I'd tried silk screen printing years ago and loved the unexpected results and striking effects, so I did a bit of research.
Dressed in suitably grubby attire I joined a mixed group of budding print artists at Print Club London in Dalston, early one Saturday morning, to learn a little of the art of silk screen. The majority of us knew nothing about printing but after 8 hours exposing ancient screens and scraping sticky ink onto hand made papers, we all felt a great sense of achievement, not necessarily reflected in our works of art. The emotional reward gained from a physical rather than digital production was amazing.
So what's next? I'm booked into the Thames Barrier Print Studio for a day next month to scratch away at a piece of sheet metal, in the hope that someone, sometime, may be interested in seeing my etchings.
So my suggestion, whatever digital environment you happen to inhabit, is keep connected and don't miss out on a bit of real, from time to time.
---
You may be interested in