Snap-on Industrial appoint us to handle PR campaign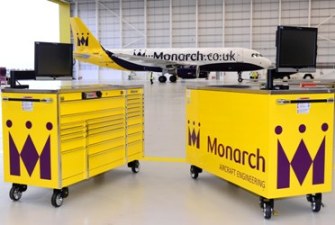 With a portfolio of new products to launch to the trade media, Snap-on Industrial has appointed us to handle a highly focused trade media PR campaign.
Kettering based, Snap-on Industrial is a global innovator, manufacturer and marketer of tools with unrivalled expertise in providing bespoke solutions across a diverse range of industry sectors, which include aviation, energy and renewable, defence and construction in addition to manufacturing, food production and rail. The campaign kicks off with the launch of several new products at SPE Offshore Europe in Aberdeen.
Eric Bright, Product Manager at Snap-on Industrial singled us out following a recommendation, he said:
"We understood that with a number of product launches to announce to the trade media, a highly focused and results-driven PR agency was needed. KISS Public Relations came highly recommended as the agency for the task and we are delighted to be working with the team on a variety of initiatives to raise Snap-on Industrial's brand and product profile to communicate the benefits of our products and programmes to a broad market audience."
Our PR Managing Director, Justine Smith said: "Snap-on Industrial is a great brand to add to the KISS PR portfolio and the team are excited to be working with a company with over ninety years of product innovation and market appeal. Communicating the benefits of the latest tools, equipment, diagnostics and repair products to Snap-on Industrial's wide target audience will lie at the heart of the PR campaign."
---
You may be interested in