Mobile-optimisation offers a host of new opportunities to businesses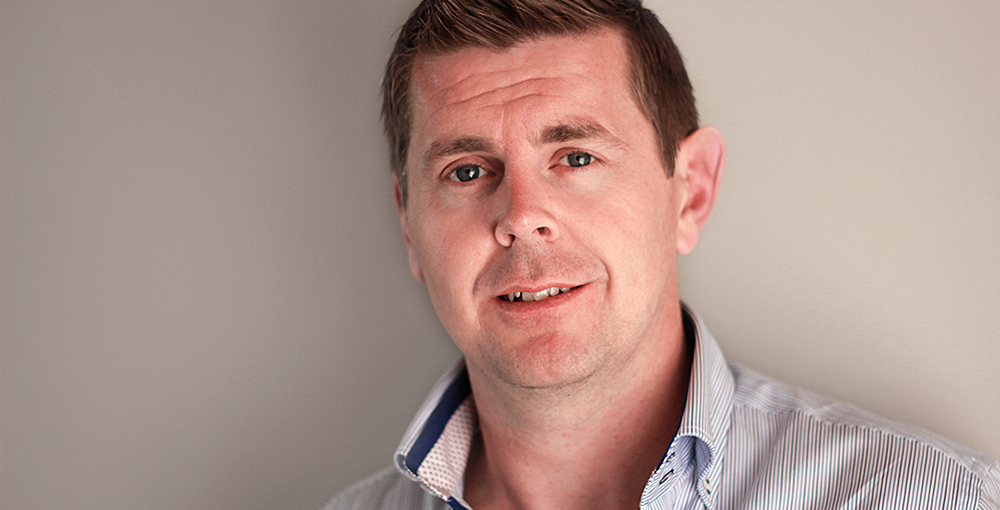 With smartphone sales exceeding PC sales last year, more people are relying on their phones to engage with businesses, with 3 out of every 5 searches being conducted on a mobile device. A trend only set to grow with the introduction of 4G which has seen internet speeds on smartphones and tablets up to 10 times faster than previously available. It may then come as a shock to discover that a staggering 45% of businesses do not have a mobile site or app and only 30% consider it a top priority in 2013. Our Head of Digital, John Dibb, highlights how this shift in behaviour has impacted businesses' approach to online and offline consumer experience.
The launch of 4G has seen internet speeds on phone or tablet running faster than a typical home broadband connection. Mobile is fast becoming the primary medium to access the internet whether it be to check email, book flights, shop online or interact with social media. Yet while consumers embrace the technology brands are less enthusiastic on the uptake. Companies need to understand that mobile and access to the internet via a mobile device is becoming the 'norm'. However, with this new 'norm' comes higher expectations from customers with regards to the mobile experience.
Top 8 mobile trends:
Think mobile first. As mobile and tablet usage continues to skyrocket, it becomes increasingly important for businesses to optimise their website to deliver a seamless experience between devices. It is not realistic to think a shrunken version of your website will match a consumers needs. Whether you are a B2B or B2C company, having a mobile-optimised site is expected and according to Google's research, customers are 67% more likely to stay online if it's mobile compatible. Website design and development should begin with mobile and tablet and escalate up to a desktop screen. Design should be responsive and cater for all screen sizes helping to create a seamless brand experience.
More purchases through mobile devices. According to eDigitalResearch and IMRG, more than half of UK smartphone owners shopped via their device, and more than one-third made purchases in January 2013. In a multichannel retail world consumers expect to be able to buy through their mobile device. We hear alot of businesses say "our users aren't there yet," or "my products are higher value items and users won't buy them on mobile devices" but those not ensuring purchasing functionality is within their mobile site are missing out on sales.
Let's get creative! A recent study by Keynote, found that more than 80% of people are disappointed with the experience of browsing Web on mobile devices and would use their smartphones more if the browsing experience improved. However the introduction of 4G and resulting faster connection speeds means we can get more creative with mobile web design which will increase engagement and encourage visitors to stay on a site for longer.
Show don't tell. A picture really is worth a thousand words. With the introduction of retainer and high DPI screens along with the growing popularity of visual social media sites such as Pinterest, Polyvore, and Tumblr comes the rise of visual web design. Whether designing for consumer or B2B sites we are seeing a move from heavy text-based webpages towards a more visual online experience.
Increased interactivity. Social media has been top of the digital trends list for years and it's not going anywhere. However, for many companies, social media is still an afterthought. It should be incorporated into all web design with good call-to-action sharing icons available for visitors.
Web apps Vs native apps. As the speed of mobile internet increases we will see a shift towards web app development over native apps. Web apps live entirely online and run in a web browser tab whereas a native app has been developed for use on a particular platform or device, think Instagram. The Benefit to business is a one off cost to develop an application, and only one app to manage, further to this because it is browser based it will not be affected by mobile OS software updates.
Geo-Targeting. Mobile offers diverse opportunities for local businesses.Having identified a user content specific information to that location is served to drive consumer action. Imagine you are standing in Cambridge City Centre, you're hungry but you don't know a good place to to eat, or where you can get a good deal. With geo-targeting, a restaurant could offer the visitor a 2 for 1 offer and even give them directions as to the quickest route to the restaurant.
Augmented reality. Centered around the idea of superimposing computer generated content over a real world environment the technology invites users to interact with media in a new way. AR platforms can reveal exclusive offers, content, images, articles, discounts and interactive games. AR provides an inexpensive, interactive and targeted form of marketing compared to print or TV campaigns which lack interactivity.
If you're struggling to figure out whether you need a mobile website or not call us on 01223 911 123 or email john@kisscom.co.uk.
---
You may be interested in