Panda and Penguin: Leveraging PR for SEO Success. Top tips from Justine and John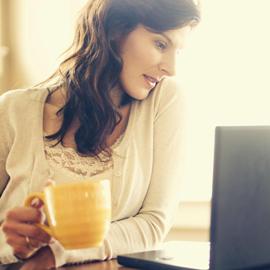 The Public Relations Consultants Association(PRCA) last month revealed that 72% of PR agencies are now offering Search Engine Optimisation services, compared to 19% five years ago. For a number of years, PR and SEO have operated in different worlds, however, in light of recent updates to Google the two services are now converging.
Our Managing Director of PR, Justine Smith, and our Head of Digital, John Dibb, believe the changes offer a real opportunity for businesses to produce strong content to maximise SEO.
John explains:, "Penguin and Panda are the code names for the latest updates from Google, the easiest way to think of them is as follows:
*Panda penalises websites with thin or weak content
*Penguin penalises websites which have links from thin or weak content
These recent updates to Google focus less on link building strategies typically developed by SEO agencies and more on creating quality content that people want to share in exchange for improved and sustained search engine rankings."
Strong content is a great way to create not only cut-through and differentiation, believes Justine, but also interesting, exciting and lively content that visitors will not only want to read on a company website but will also appeal to Google. She explains: > "Any PR agency worth its salt will be creating content that people will want to share. However a service that was once seen as very 'digital', since the Google changes, has been put firmly in PR's court. Telling stories and creating interesting and relevant content for specific audiences lies at the heart of what PR practitioners do on a daily basis."
Here are our top 10 tips for creating strong content: 1. Ensure you have a unique angle or perspective on a story, event or issue
2. Keep your finger on the pulse. Share new information don't cover old news
3. If you are developing a press release or article it needs a strong intro, body, and conclusion
4. Do not create thin content (i.e. offer something of value, tips, solutions)
5. Find a thought-leader! Identify a person in your organisation that the industry will want to hear from
6. Ensure your content is backed up by research, facts and figures
7. Develop content with a clear audience in mind
8. Ensure it passes the "So what?" test
9. Be brave: offer your spokesperson's predictions, warnings for your industry over the next year, five years
10. Produce content that links to industry authoritative websites or reference credible sources
John concluded: "Content has to be key; Google and the many other search engines don't rank websites, they only rank pages. The criteria for rankings and search changes constantly and it can be challenging to keep up. Google, in particular, is also watching social media very carefully. Facebook likes, shares, Twitter tweets, and even Pinterest pins are all helping brands to show up on its radar. And, not surprisingly Google +1's are being given the most ranking recognition, followed closely by Facebook."
---
You may be interested in