More articles
Preparing for AIM listing? Maximise your company's value
15 June, 2015
Marketing is often considered an afterthought for science and technology companies preparing for an IPO, but according to Simon Fryer, CEO at KISS, sorting out a company's brand proposition, marketing collateral and profile will help achieve a higher valuation.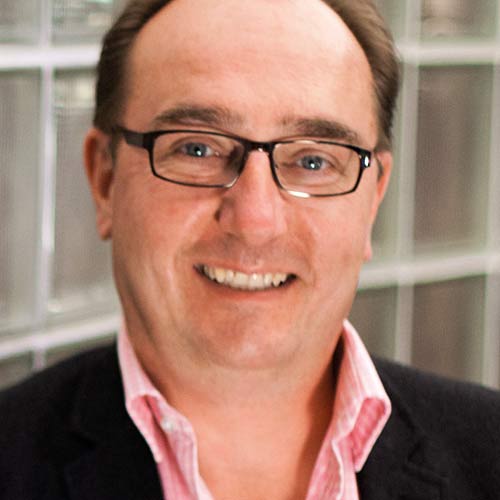 Marketing is often considered an afterthought for science and technology companies preparing for an IPO, but according toSimon Fryer, our CEO, sorting out a company's brand proposition, marketing collateral and profile will help achieve a higher valuation.
Simon explains: "Ambitious companies looking to generate investment and go the next step will spend many months, sometimes years, preparing for a flotation on AIM, but marketing is often only considered towards the end of the process. This can be a costly oversight because businesses that have invested in their brand prior to seeking funding will typically achieve a higher valuation.
"Any company wanting to maximise its worth should start to get their marketing sorted 12-18 months beforehand and always with the end goal in mind. Having a realistic marketing budget is essential and the level of investment required will depend on many different factors. Companies keen to maximise their value should be looking at a marketing spend of approximately £50,000-£150,000, depending on their valuation aim.
"Getting a company's proposition and messaging nailed and clearly communicated is the first area that we always address. This is followed by a brand identity, mobile first responsive website and integrated marketing campaign. A PR campaign, that aims to raise the profile of an organisation and position the business as credible and, depending on the tone of voice, authoritative is also an essential element. It is a great way of creating a corporate presence and authority in the marketplace."
This proven process not only makes your company more investment ready it also acts as a catalyst to focus the business on its biggest market opportunities and positions it for growth.
He continued: "As you and your advisors go out to visit the investors who are running the ruler over your business and coming up with a valuation, all of the investment and effort in marketing will ensure that you are seen as less risky and more organised than your competitors. Consider the difference of each 1% increase in value against the investment you have made in marketing."
We have worked with many ambitious companies through from start up, to those preparing for, and going through an IPO, including most recently Horizon Discovery, IXICO and Cambridge Cognition.
Chris Claxton, VP of Marketing at Horizon Discovery said: "We have worked with KISS for over three years and as an ambitious company decided to get them involved early on our journey. They have been responsible for creating a suite of marketing tools, including three websites that greatly supported us as we raised funds, commercialised our business model and ultimately through our IPO in 2014. They are agile, responsive and took time to understand our commercial strategy."
Simon has five tips, which should be essential for any science and technology company preparing to raise finance:
1. Nail your proposition – these needs to be clear and concise. Science companies can find this difficult as they work in complex areas, but it's important that you can communicate what it is you do in an easy to understand manner for a wide range of stakeholders. Identifying your audience, your tone of voice and competitive landscape is also critical.
2. Get your brand and collateral sorted – having a suite of branding assets is important. From pop-up banners, a corporate brochure or a branded presentation, it's good to have professional collateral that can be compiled for investors, used as sales support or to market your company.
3. Invest in a mobile first responsive website – first impressions count and having a professional website will help to elevate your company and highlight your expertise, showcasing your products or services, and increase search engine visibility. As you are visiting the investors they are likely to be looking at your web site on their mobile.
4. Raise your profile – PR can help to raise your profile, communicate positive news about the business, awards won, and position your company as industry experts. One of the first things many investors will do is search for you online so having a history of coverage in the press will add credibility and profile, not to mention giving a boost to your SEO. Allow at least 6-12 months, ideally longer to start to create a buzz via PR.
5. Be prepared for the curly question – what is your crisis management plan? Have you identified potential issues? Have your spokespeople been media trained? Being crisis prepared can help with the media as well as handling difficult questions from your investors. Thinking through the difficult areas can sometimes lead to insight that can drive a business forward.
Simon concluded, "An appropriate level of investment with the right people can help clarify strategic marketing issues and ensure the relevance and consistency of all marketing deliverables. We work with many ambitious science, technology and healthcare companies and it's interesting to see the impact well-thought out marketing can have on the value of businesses going for investment, either looking to float on AIM or via venture capital and private equity funding."
---
You may be interested in