International market research company, SKIM has selected our PR team to handle a UK media relations project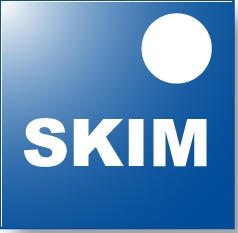 SKIM, an international market research agency with offices in London, Geneva, Rotterdam, New York and San Francisco, has appointed our PR team to handle its UK media relations.
Our PR team will initially focus on raising SKIM's profile and awareness in the UK and ultimately to contribute to lead generation and equity build.
Our MD of PR, Justine Smith said:
"SKIM is one of the best kept market research secrets in the UK. The company works with some of the world's largest multinationals but has a relatively low profile in the UK. KISS has been brought on-board to handle an on-going media outreach and engagement programme, with an initial focus on the agency's SKIMspiration event to be held at the company's new UK headquarters in London."

"We are excited to be working with SKIM. There is a real opportunity to achieve traction in the UK and we are looking forward to helping the company achieve its objectives."
SKIM works with many of the world's leading businesses across a wide variety of sectors, from FMCG (Procter & Gamble, Unilever), consumer electronics (Acer, Philips ), healthcare (Pfizer, Bayer Healthcare, Lilly, Merck Serono), to telecoms (Vodafone, T-mobile, Sony Ericsson) and financial services.
Its clients turn to SKIM's marketing expertise to solve complex business challenges including pricing, portfolio and revenue optimisation, communications (claims and semantics), and innovation (from white space analysis to concept development and forecasting).
Abigail Joffre, Marketing Manager at SKIM said:
"KISS Public Relations came highly recommended and we have been impressed with the recommendations and ideas the agency has had on brand building and engagement. We are looking forward to working with the team to begin our media outreach in the UK."
---
You may be interested in