It's an age old saying – "the customer comes first" – but it's more applicable now than ever before...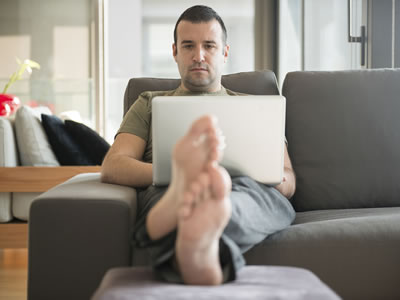 With so much time spent online, and countless companies at our fingertips vying for our attention, the only way to stand out is to go the extra mile and treat each individual uniquely.
Companies have to start investing more time into improving the customer experience and making each moment they engage online a unique, personal one. With so many places on and offline to purchase the same product or service, it is vital that the customer is given a memorable experience with as little hassle as possible.
Amazon does this brilliantly. The simplicity of the website coinciding with the personal element means Amazon retains a vast amount of customers each year. The 1-click feature is one of the user-centric features that aids popularity, as users are given another reason to buy from Amazon; it's one of the simplest ways to shop on the web.
The reason the personalisation and simplicity of Amazon works so well is because these days customers have less time, but expect more. They are impatient, but don't want to be spoken to as 'just another customer'.
This exclusivity has to be mirrored across all digital touch points.
Whether it's via SMS, email, social media, or just on the website itself, the customers' needs have to be the centre of our attention. Not only this, but their movements and purchase habits need to be recorded in order to make sure that the next time they visit, the site has become even more personal. Companies must listen, refine and adjust in order to not only ensure the customers experience improves each time, but that each person is made to feel individual.
In the last few days, Dulux announced that they will launch 'Dulux Amazing Space'. This takes user experience to the next level as you can take a picture of a room that needs a makeover, then proceed to have a 30 minute video consultation with a Dulux design expert. The design will be based on a questionnaire which takes into account everything from your budget to your style preferences.
Data gathering and honing down on the particulars is key to success in this area.
eBay is another advocate of user-centric. Their website has transformed throughout the years to ensure that the customers' needs are put first. One example can be seen if you lose an auction. Afterwards, eBay will email you and display similar products that have become available, which save you both time and hassle, and gives the impression they want to help you.
This approach instantly provides the customer with a reason to be loyal.
Overall, having a user-centric platform is the only way to retain customers. If your website or marketing collateral doesn't speak to each individual as an individual they will go somewhere that does. It isn't just down to treating the customer correctly, but helping them get through their online life with as little hassle as possible.
---
You may be interested in