Thought-leadership success for energy management company, IMServ thanks to our PR team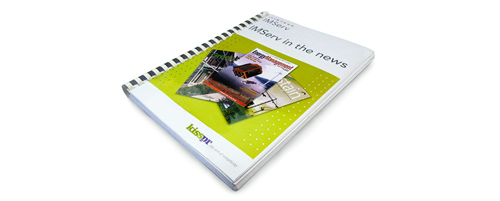 Cutting through industry complexity and unearthing the interesting stories has been a critical part of the thought-leadership, profile-raising PR campaign developed by our PR team for energy management client, IMServ, part of Invensys.
We have recently celebrated twelve months of working with IMServ and Head of Marketing, Natalie Jenkins is delighted with the impact the campaign has had on raising the company's profile, and positioning IMServ as industry experts.
Natalie explains: "IMServ has a rich heritage in data collection and unrivalled expertise in metering. Our core objective at the beginning of the relationship with KISS was to elevate our profile across multiple industry sectors."
"KISS PR always think outside of the box and the team has been proactive in developing ideas to help us to get in front of key decision makers. The agency has also played a critical role in developing our portfolio of case studies that have been covered in the trade press as well as across digital platforms."
She continued: "The coverage that has been achieved in just 12 months is impressive. The agency recently put together a press cutting book for us to use on our stand at The Energy Event at the NEC, it ran to over 125 pages and attracted much interest."
According to our Managing Director, Justine Smith, the success of IMServ's PR is down to the team's ability to cut through complexity to find the angles that make a real difference to the business.
Justine explains: "Regular brainstorms with Natalie and other senior team members to tease out the burning issues affecting energy management, attending industry events and keeping a keen eye on what is going on in the sector is the key to running this successful profile raising campaign. The excellent media contacts we have here at KISS have also played an important part."
---
You may be interested in