More articles
Visiting friends and looking beyond horizons
09 October, 2023
"Two weeks full of interesting discussions, exciting insight and learning from each other" - Some reflections from Hanna Schadt on her exchange at KISS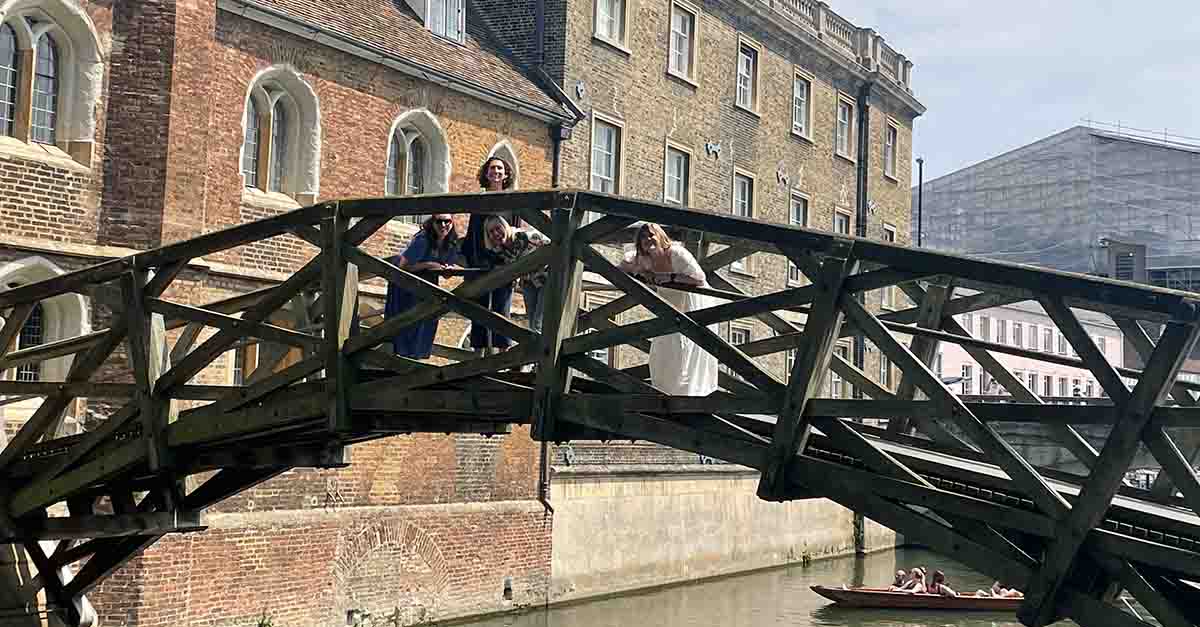 When I started my professional career five years ago, the PROI Worldwide exchange programme always seemed like an exciting opportunity for me. So of course, I had to seize the chance when my time to take this journey came along. And what can I say? I would do it all over again!
About me
I'm Hanna, Senior Consultant at Klenk & Hoursch AG, one of KISS's PROI partner agencies in Germany. In June, I swapped my desk in our Frankfurt office for a fortnight working in the heart of Cambridge. I set myself some objectives: break out of my own comfort zone, look beyond my own world and build valued relationships with international colleagues. This is exactly what the exchange programme of the world's largest partnership of independent agencies was created for.
I chose KISS because the agency's focus areas fit well with my expertise, and I was curious about their strategic and creative work alongside their client portfolio. My love for the UK tipped the scales and the decision was made and the flights booked.
Klenk & Hoursch is one of Germany's largest owner-operated consultancies for communications and public affairs. We have offices in Berlin, Frankfurt, Hamburg and Munich, where 70 communications consultants work for large and medium-sized companies, international corporations, foundations, non-profit organisations and public sector institutions. My specialist area is media relations for clients in the technology and IT sectors. So, there's no question that I was in good hands with the KISS content team - Jane, Beth, and Charlotte - for the two weeks I spent with KISS.
An insight into a UK agency
They were very welcoming and well prepared - putting together a varied, packed programme for me. The exchange thrives on authentic interaction. So, I had many meetings with the KISS team so we could exchange ideas on projects, our working methods, and current topics - from operational aspects to strategic and content-related work to creative campaigns. It became clear that agencies across the world can face the same challenges, especially balancing classic PR and the changing media landscape. Alongside learning and discussion, I worked on my own tasks for the content team, talked about my work at Klenk & Hoursch and gained insight into everyday work in the UK.
Work hard, play hard
Of course, having fun and making the most of intercultural exchange was a priority too. During the two weeks, we went punting, watched the Cambridge May Bumps and had the all-important after-work drinks in the local pub. Over lunch and dinner, we got to know each other better on a personal level - which was really enriching and a fantastic opportunity to improve my English. As an additional bonus, in the evenings and on weekends I had the opportunity to explore the beautiful city of Cambridge. So, it's no surprise, the two weeks flew by and to be honest I could easily have stayed even longer!
My key learnings
Despite the differences in the services we offer, the way we organise ourselves and work on projects, we share the same core values and put teamwork and people at the heart of our work. This, and the positive attitude of the people working at KISS, made it easy for me to feel welcome and get the most out of the exchange.
The exchange programme is a fantastic way to benefit from the strengths of the PROI network for your own professional and personal development, to get inspired and to strengthen relationships with international colleagues. I think every communications professional should do something like this at least once in their career. My time at KISS was invaluable and enriching – I will keep amazing memories of my time in Cambridge and I hope to visit the KISS team again sometime in the future. Thank you for having me as your guest!
---
You may be interested in