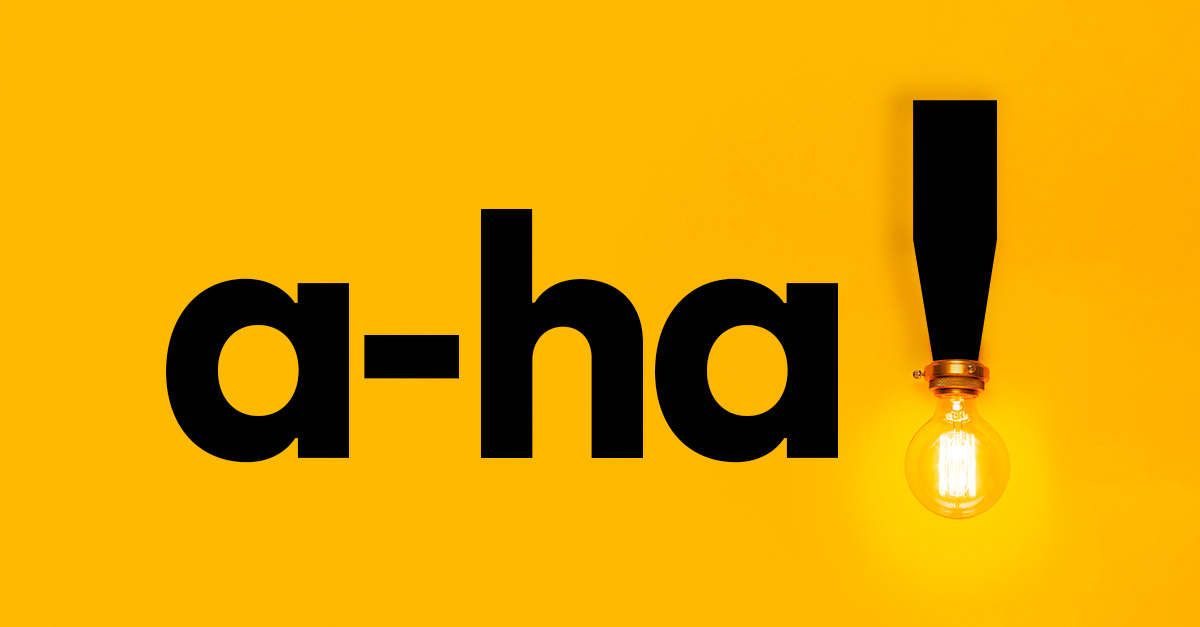 We've all had 'a-ha' moments in life, where something suddenly crystallises and the way ahead looks clearer, more positive and maybe a bit easier. At KISS we regularly run strategic workshops to make these moments happen for brands, and every time we do it I see some unexpected bonuses that really do make life easier for everyone.
As a leader or a marketer, it's often all in your head: you know you have a great offer and you know who's likely to buy it. You may find yourself wondering why others don't see it so clearly. You also know that there are wider things to consider: you are probably facing more than one market, each with different needs. You have other significant pressures from investors or team members, many of whom can't help being emotionally invested so they'll have their own views on how to take your offer to market. Marketing budgets are under pressure. And truly differentiating your offer is easy to say but sometimes hard to do.
How we make your life easier is by articulating your brand clearly and simply. EVERY time we do this we uncover gems that help leaders speak about their company and become the foundations of successful campaigns. They often shine a spotlight into quieter corners of your business that you didn't think were important or useful in driving sales, but they are!! Leaders and marketers regularly tell us that this articulation added clarity and was useful with many stakeholders like investors, staff and the press.
BUT if you've ever tried this you'll also know that finding the gems is one thing: there are at least three more steps.
The first is turning those hidden gems into succinct 'Why, How and What' statements that really fire the imagination and are meaningful in the market.
The second is making sure all your key stakeholders agree and buy into them.
And the third is making sure the output from the session overall is tight and the next actions and accountabilities are clear, so everyone leaves the session knowing who's going to do what and when.
If you do all that, you really will make life a lot easier for you, your board, the sales team, marketing and many other people.
We use a range of battle-tested methods to cover all these steps, usually in a day of your team's time. I can honestly say that almost every time we do this I hear something that's truly surprising and exciting for any agency or in-house team. And here's another bonus: that excitement is frankly critical for the agency-client relationship and makes everyone's lives easier because it's clearer what we're selling, it's easier to define what we're driving towards, and it's probably easier to measure success.
A brand articulation is particularly important to both your market and your staff if you operate in a complex market full of jargon, or if your offer isn't something that 'passes the pub test': you couldn't easily sum it up in ten seconds to a friend in the pub.
You know your business better than us… but a little time spent clarifying and getting buy-in to exactly who your brand is and what it stands for in today's complicated markets really does make life easier for you (and probably a bit harder for your competitors).
---
You may be interested in