More articles
Amandine Capello, KISS intern enjoying the atmosphere!
12 June, 2017
Amandine joins us from Paris and shares what she loves about working at KISS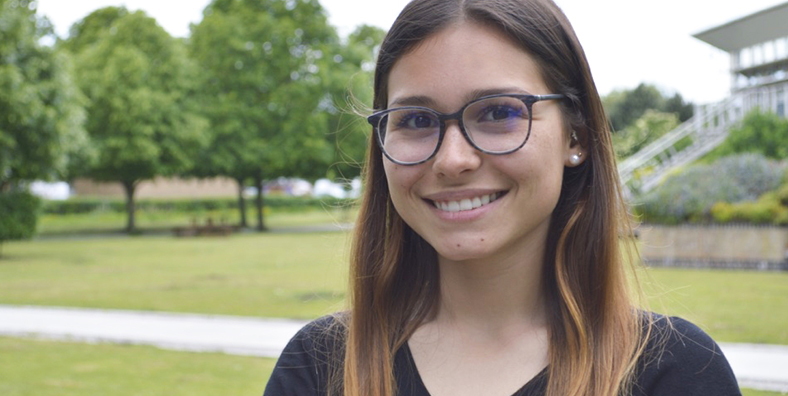 Discovering new things and travelling have always been things that I love. When I started my communications school in Paris, I decided to do the International programme, which is in English, because we have to do internships abroad every year except for the first year. For my first year, I stayed in Paris and I chose to do my internship in a Fashion PR agency.
For my second year, I wanted to have an experience in the marketing or management field, but in an agency where I would have the opportunity to learn more about other communication areas, such as digital.
I decided to send an internship request to the KISS team because I liked the look of their work, clients and also their team spirit. I was also interested by the fact that everyone was working with each other on different projects and with different clients.
Since my first day, I have been welcomed warmly into the team, even though I am only here for four months. There is a good atmosphere at KISS. They organise lunches and drinks with everyone most weeks, but also plan other team activities, including inspiration sessions, paintball and a ping pong competition.
From a work point of view, I have already had the opportunity to work on projects for established clients and new business. The thing that is interesting is that even though I started as an Account Service intern, I have now also had digital and PR tasks. I am always busy (in a good way)!
In addition, living here in Cambridge is a great experience. It gives me the opportunity to be immersed in a country where everything is different, because we do not have the same way of life. Experiencing this is always interesting! As Cambridge is a 'student city', it's also great for young people. There is always something to do, and if you go out you're sure to have the opportunity to meet people – it's a very friendly place!
I'm really happy to be here and to be a part of the KISS team even if it is only for few months, it's a good experience in a good atmosphere!
---
You may be interested in