Four months into the job, our Digital Apprentice, Sarah, gives her tips to those thinking about taking on an apprenticeship and shares what she learnt while trying to find something for herself.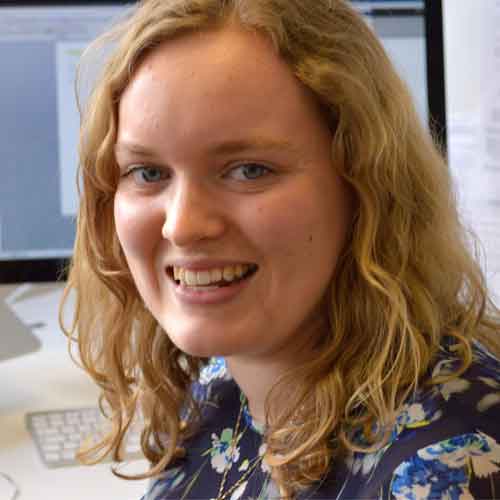 Having been at KISS four months I am really glad I went down the apprenticeship route, but how do you know if an apprenticeship is right for you? Then even if it is where do you begin deciding on which one to do and making it a reality? Well I hope these next few tips will help to make that decision a little easier.
Do your research - These days there are so many sectors to choose from it's worth doing some research into a few different areas. Don't feel you have to narrow it down to a specific type of apprenticeship straight away. Before you rule out any that interest you chat with some providers and look at current vacancies to see if the job roles would suit you.
Ask others - Sometimes it's hard to know what you would be good at in the world of work. If you're stuck ask your teachers, friends or parents what they believe your strengths are. They may even suggest jobs or sectors you've never thought of exploring. Whatever they come up with it's important you don't choose a job because you feel you have to but because you want to do it.
Speculative applications - When I was searching for an apprenticeship in digital marketing I couldn't find many advertised so I took matters into my own hands sending speculative applications to various digital marketing companies within Cambridge. This definitely wasn't the easy way, it takes time to put together an appropriate cover letter and CV, but it shows companies you are being pro active. Also don't forget to have fun with your application and give the company a reason to take it further.
Speak to current apprentices - I didn't do this before I became an apprentice but since starting I've had the opportunity to speak to a couple of potential apprentices who are exploring digital marketing. This is probably the best overview you can get from someone who is currently doing the role you are considering.
Don't be afraid to phone - If you are sending out speculative applications it's easy for those receiving the email or letter to pass it by because they're so busy! After a week or two if there is no response don't be afraid to phone the company to chat through your application. Some may be honest and say they haven't opened it so your phone call will be a great prompt. They may not have anything to offer you, but don't worry you've still made great contacts and always remember to ask if there is anything you could improve on your application for the future. I found with most of the companies I contacted it wasn't my application that stopped me being offered anything they just didn't have the resources to take on an apprentice.
Have fun - It's easy to get caught up in having a plan set in stone for your future but it's important to have fun along the way too. If you finish the year and decide that job roles not for you then you've gained some great experience and maybe even a lead into a role that would suit you better.
With all this in mind I hope this helps you to decide if an apprenticeship is right for you and if it is then I wish you the best of luck!
---
You may be interested in