More articles
A week in the life of Digital apprentice at KISS: Week 4
29 June, 2015
One month down, eleven more to go, our Digital Apprentice, Sarah, shows her understanding of wire frames and describes KISS as a company going from strength to strength.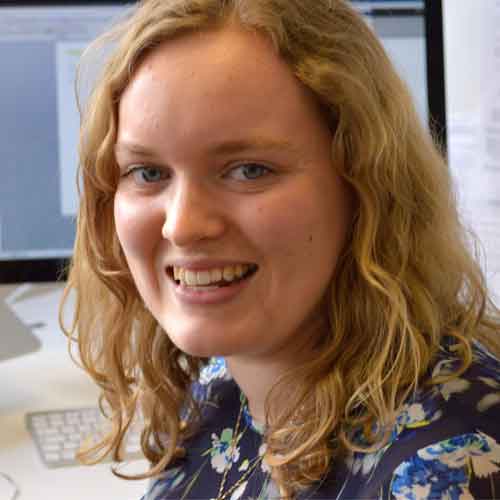 One month down and it's been an exciting four weeks since starting my apprenticeship. Over this short period of time I have learnt so much, but there is definitely still plenty more to learn! Looking back to when I started I now have a greater understanding of the individual systems used at KISS and I am building confidence in helping manage the issue tracking tools. This includes making sure there aren't any issues that are missed and checking individual times for the tasks to report back to those managing the projects.
The past few weeks have been very rewarding seeing the small tasks I complete having a positive impact on the larger outcome of the project. I have been helping to implement SEO improvements and although these changes are not always obvious on the front end of the site the effects can be seen behind the scenes. We also covered SEO at my apprenticeship training day so it was great to put this learning into practice at work.
Having been at KISS a month it was quite fitting that the week ended with the all staff meeting. Each department was given the opportunity to update the rest of the company on the projects they had been focusing on for the past few months. Being new to the company it gave me a great overview of their recent work.
One of my favourite things I have done for the first time this week is explore an interactive wire frame prototype. This is a great way to view the bare bones of a website before any design visuals are added. Those testing the site can easily be distracted by design features but these wire frames allow a focus on the usability instead. It's strange how even though the site is blank you can still bring an idea to life. As part of the process I've also had an insight into the detailed user journeys and site maps which are created before the prototypes are put together.
KISS is a company running at 100 miles an hour making it a fun and dynamic place to be. Working here allows me to be immersed in a company going from strength to strength and it is a privilege to watch all the talent at work! I can't wait to continue learning and progress over my next eleven months here.
---
You may be interested in