More articles
Black Friday or Black Hole? It's a strategic decision
28 November, 2017
The worst of the shopping frenzy may have passed, but one thing Black Friday makes clear is which supply chains take their customer experience seriously at the highest level, which ones are adding stress to our lives, and which are simply stuck in a black hole.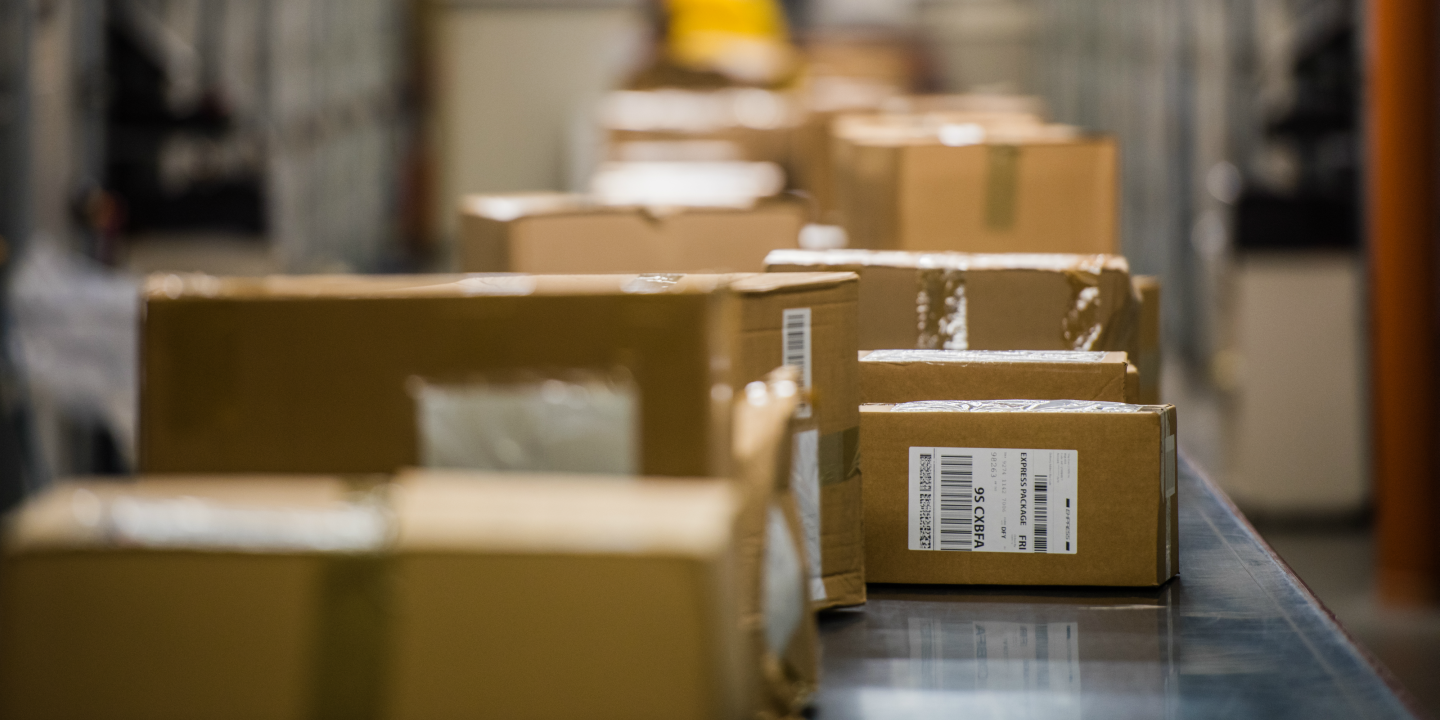 Whenever I hit 'buy' on a site, a few thoughts always flash through my mind. Are my card details secure? Will they really deliver to the deadline they said? How will I know?
Stuck in the dark ages?
These can often add stress to what ought to be a simple transaction. This is because if it's the UK's Royal Mail (or the sister company Parcel Force), they are simply stuck in the dark ages and it shows.
As a consumer, I may not get to choose the last-mile service and if it's Royal Mail I'm not told what day or time a delivery is coming. If it turns up and no-one is here, we give a safe place to leave the parcel, but generally they leave one of the red cards instead. I dread this because, as a legacy of pre-competition postal services, I either have to wait 48 hours and trek across town to collect the parcel (and I'll be in trouble if I forget to bring ID!) or I can endure clunky, slow systems to set up a new delivery day (but not a specific timeslot) and hope the same thing doesn't happen again.
In the modern age, consumers expect far more convenience and far less uncertainty from their shopping experience. The next level up, in service terms, from a competitor is 'we put it in your safe place' or 'we couldn't deliver today, but we will attempt redelivery tomorrow'. At least in this instance I don't have to do anything – they have moved proactively to take away my pain.
But the level above this, and the one that makes me smile instantly and feel reassured, is when companies like DPD are involved.
The black hole and the one-hour window
DPD (originally Deutsche ParcelDienst, now Dynamic Parcel Distribution) are owned by GeoPost. DPD's UK people told me that in the late Noughties, Dwayne McDonald, the UK CEO, made a game-changing strategic decision. He set out to 'fill the black hole', as he called it, by specifically telling customers the one-hour window for their delivery. Even today, a lot of competitors don't do this.
Of course, this meant investment in complex software, and it put pressure on their teams to meet tighter deadlines. But he took the decision that this might help differentiate the brand and the offer in a crowded, low-margin market.
And it seems to have paid off: DPD are coy about naming names but several UK premium retailers (such as John Lewis and M+S) seem to use their services. Developed largely in-house and launched in 2010, DPD UK's Predict software is now being rolled out to the rest of the DPD companies worldwide. Their award-winning app, launched in 2015, still uses largely the same base software, with enhancements like opt-in location sharing: now your DPD driver can see if you're home to accept a delivery.
Time and again, the customer experience DPD provides makes me smile because:
I get to choose the communications channel (text, email or, if I download it, the app)
From 24 hours out, they tell me the driver's name and a specific hour slot
This can be changed ahead of time if I need to, very easily
On the day I get at least two updates reminding me of the one-hour slot (which rarely changes) and their system tells me 'you are number 20 of 65 deliveries today'
Anytime on delivery day I can see on a map where the van is, change the delivery window, ask them to deliver elsewhere, or call the driver direct on their mobile
For me this turns the last-mile logistics from a potential pain to a CX highlight.
DPD UK took a risk and made a really overt decision to invest and drive to 'fill the black hole', as they called it. They hoped it would pay off in winning big contracts, and result in fewer complaints and redeliveries, and apparently it has.
Like a lot of businesses, most freight movements involve two customers: the buyer and the end-customer receiving the items. For the retailer, Predict means the last-mile delivery is less likely to be a let-down or result in fewer lost parcels and redeliveries, as well as providing much better tracking.
I don't know what DPD looks like to those who pay for their service, but top retailers seem to like it and it's becoming a byword for end-customer satisfaction, even a differentiator: research shows that people whose last-mile service is excellent are more likely to buy from that retailer again.
Customers including Amazon, whose goods come via DPD, get a co-branded message generated for free by DPD with the delivery details. It makes life easier for everyone else at every stage of the process.
To me, it seems companies like DPD start from the right point: what is the customer's pain, and how can we win business by addressing it better than others? It might mean extra work, or thinking differently, but often it results in a service that is a step ahead of competitors.
Identifying the Black Hole and setting out to fix it, despite the costs, was a brave strategic decision. I salute the bravery: they certainly improve the customer experience for me.
---
You may be interested in