More articles
Cambridge – insights from the city that's the future of tech
30 May, 2023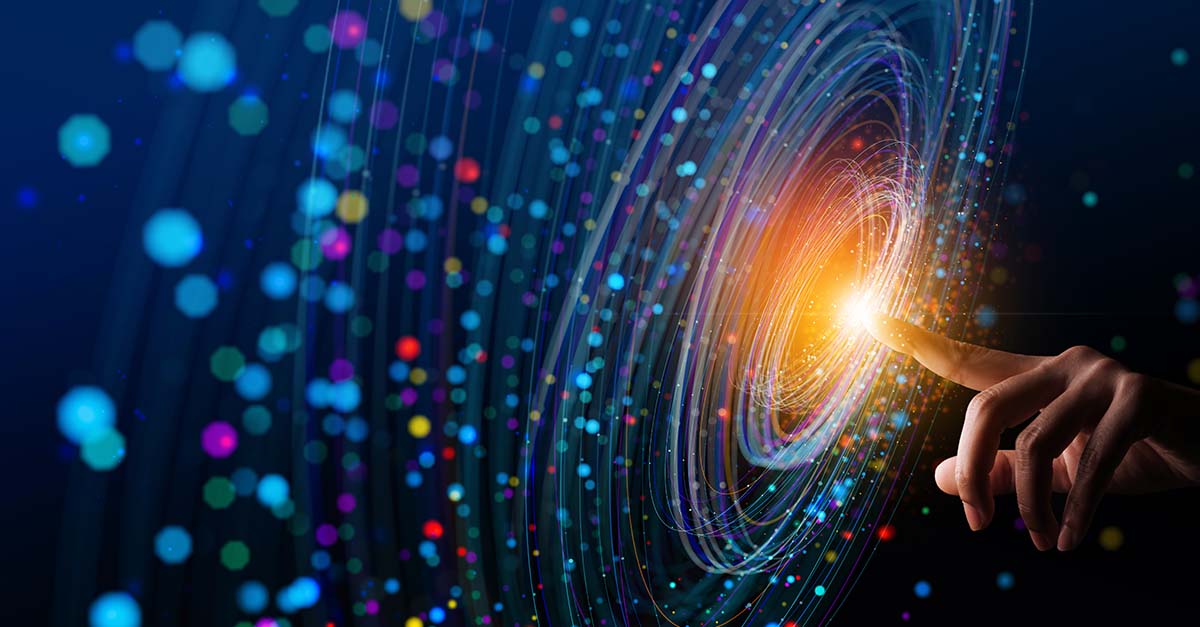 The event was packed with four days of talks from experts representing some of the very best – Arm, BT, Featurespace – and representing the diversity of the industry from developing digital wind tunnels to future farming technology.
With some fascinating perspectives, insightful speakers and a lot of thought-provoking debate, here are our top takeaways from the week:
Don't be overwhelmed by AI and quantum computing
We heard this loud and clear in so many sessions with many quoting Nike: 'just do it!'. Don't be overwhelmed by the technology or the big words, get involved, start conversations, collaborate with others, and ask questions. Technology like AI and quantum is not as frightening as it seems – and you don't need a degree in Physics. Yes, we need people with a deep understanding of how these technologies work, but there is also a need for a raft of other skills to help deliver on the promise these technologies offer.
Ask the right questions - what should we use AI for?
A recent letter by Geoffrey Hinton warned of the existential risk AI poses and has put fears of a dystopian future ruled by robots – Ex Machina come to life – firmly in the public eye. Anyone who has used ChatGPT has probably been unnerved by its ability to reproduce natural language with impressive fluency. Whether it's a force for good or evil was hotly debated in the Big Tech Debate discussing whether 'AI will destroy the human race'. Coming together at this great event to discuss and embrace new technologies helped develop a sense of confidence in the future, and a determination to use these emerging technologies for the greater good.
We also heard from people like Fenella Boyle of Versed AI and Alan Patterson of BeyondMath, who are harnessing the power of AI to innovate supply chains and solve engineering challenges respectively. Toju Duke from Google and Maria Axente of PwC covered important ground about the ethics of AI – discussing how its responsible use is managed in their organisations; while other speakers sounded a note of caution that it can be 'hallucinatory' and should not be taken at face value.
There's no getting away from AI
It's here to stay – for better or worse. AI excels when it's used to enhance human experience, not replace it. Embrace it (with caution) and marvel at how it can elevate, speed up or kick start work across many areas but be fully aware of its inherent flaws. And be fully aware of the key areas for concern which include unconscious bias and its irritating habit of making things up – it's not always very clear when this happens!
Cambridge has cemented its position as a tech powerhouse
Herman Hauser, Director at Amadeus Capital Partners, summed this up brilliantly when he said, 'Cambridge is firing on all cylinders at the moment'. It has never been as obvious as it was at Cambridge Tech Week. It's truly a testament to the region's reputation that it was able to bring together such an exceptional line up of regional, national and international talent and showcase an impressive display of local organisations from across the world of tech.
The unique Cambridge ecosystem, fuelled by a world-class university, gives the region the opportunity to produce the deep tech which allows companies all over the world to develop and prosper. We're so lucky to be sitting in the middle of it all, so if you've been wondering about making moves as a tech company, or making sense of which technology to embrace in your marketing and communications, give us a call. We'd love to have a chat with you.
---
You may be interested in