Adam, our Head of Digital in a series of blogs on digital, reflects on how it has evolved over the last 15 years…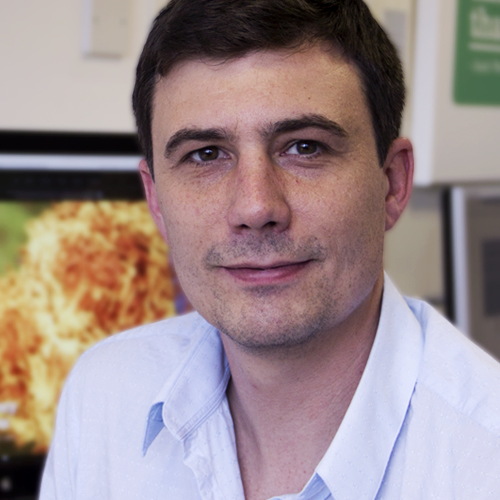 When my career began in the world of digital the dotcom bubble had just burst and thankfully, we were all safe one year on from the aftermath of the Millennium Bug. Like everyone, I had woken on the first morning of 2000 and neither my alarm clock nor oven had detonated. Compared to present day the general public's knowledge and understanding of computer-aided technology was very limited.
Outside of some businesses and educational institutions, this new concept of connecting people remotely through personal computers came at a time when mobile phones were still in their relative infancy. Despite poor speed and unfulfilling content, it had the power to amaze, as it was so far out of left field for the vast majority.
Through the confines of Internet Explorer or Netscape just about every 'trendy' design agency was turning to Pong as a game to help pass the time whilst their website loaded. Others began the experience with a splash screen generally just displaying a logo. In this day and age it would be regarded as a needless click and a barrier that will increase your bounce rate, but back then you needed something to look at whilst the progress bar gradually grew.
One of my fondest memories of my time as Junior New Media Designer was the day we needed a CD of stock images by close of business from our client's HQ in Luxembourg. I drew the winning straw and was soon packed off in a taxi (via mine to get my passport) and into Stansted. Whilst extranets and of course the ability to FTP existed, I could have repeated that journey three times before that weight of data would have uploaded before the download process could have been initiated.
Amongst the growing pains, digital was having a very positive impact on operating business. Things were basic but if they weren't, were we ready?
I have now been working in the web design industry for nearly 15 years, planning and designing interfaces for devices as small as phones (or will I be saying 'watches' at time of publish?), through to desktop and even touchscreen walls. The desire, ambition and expectations of users have grown exponentially, and any demographic could be the target for any given project. In any location you are as likely to witness those of the golden generation navigating their 4" screens with over exaggerated arm gestures as a teenager tapping away with their thumb, connecting with their friends.
Digital familiarity & design simplicity
Whilst I believe in treating users as intelligent beings, success of projects can hinge when you don't make things easy for those at the other end of the spectrum. As such my approach to design has evolved (I like to think grown up) from the idealistic view I held at the start of my professional life, believing every user would want to stare and play with my creation as much as I did.
As users, we are all growing up together. Many UX specialists refer to Raymond Loewy's MAYA principle (Most Advanced Yet Acceptable). In a nutshell when introducing users to something new, they need to feel comfort, they need to feel simplicity. Love or loathe them, many cite Apple as a shining example in getting this right. Apple had developed the iPad long before the iPad you and I know. It was called the Newton tablet. It flopped. People were not ready. If the iPhone came out before the original iPod, people wouldn't understand the icon-led nature of interfaces. They wouldn't easily adapt to the idea of touching the screen, having not had the intermediate experience of clicking buttons and spinning a finger around the wheel for instant interaction with the display. Apple products and interfaces are now so refined that watching my two year-old unlock my phone and interact with a whole array of apps alarmed me so much I put a security passcode in place as a barrier. Within a few months, having seen me touch those four numbers repeatedly, she had that cracked too.
We, the audience, have quickly grown to a point where we place demands and expectations on the digital that enhances, distracts and sometimes frustrates our everyday lives. Comfort comes from familiarity and we demand things to be unobtrusive and second nature. We're busy, we don't have time to look for the navigation or indulge ourselves in the creative whims of a Junior Web Designer. Yet the challenge for us on the front line tasked with giving you the systems and interfaces to enhance and integrate with your lives is to incrementally challenge, to make things better, but above all else, to keep things simple.
KISS Communications works across science, healthcare, technology and consumer sectors and its team has in-depth experience, gained from working with various clients. If you would be interested in talking to our experienced team please give Adam a call on 01223 911 123.
---
You may be interested in