More articles
Christmas ads 2019: A KISS review
23 December, 2019
With the BIG day in just two days, the KISS team gathered around the TV, fought for a spot on the sofa and popped open a bottle of bubbly to vote for their favourite Christmas advert of 2019.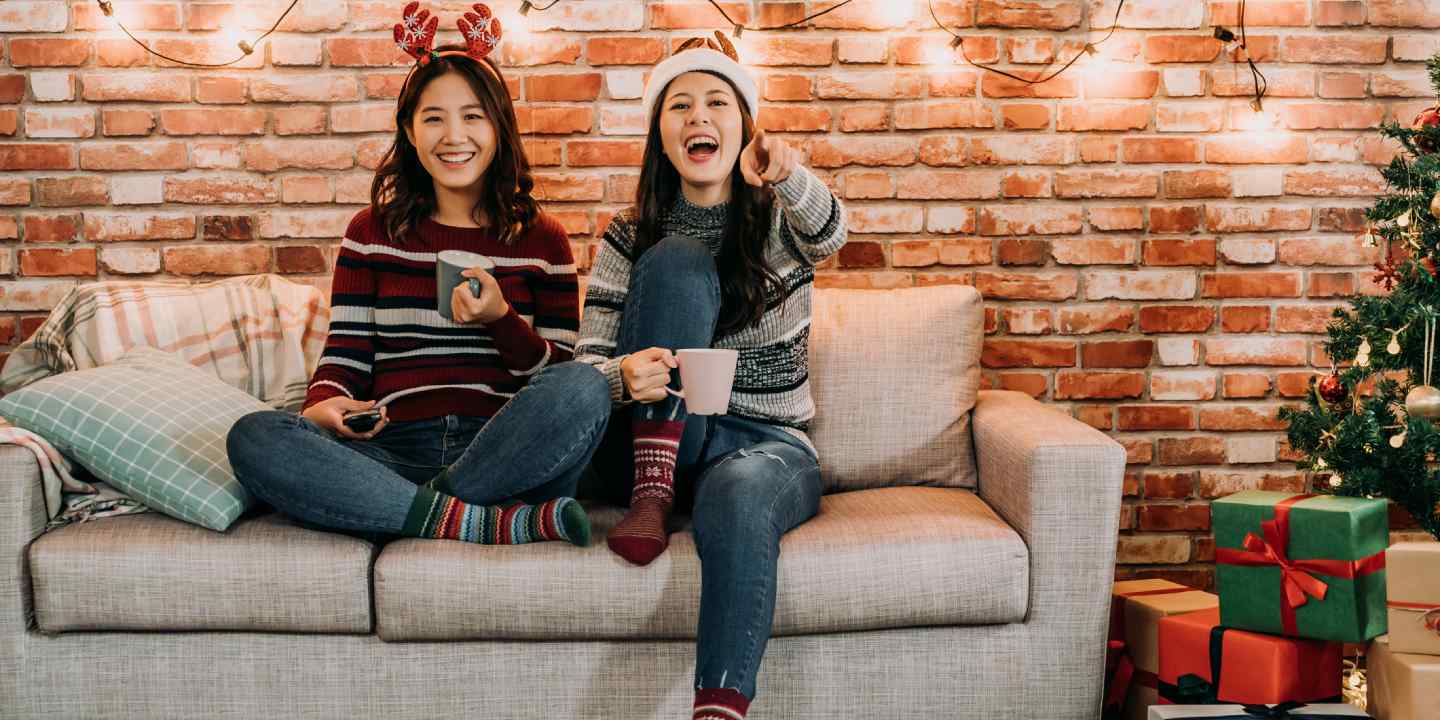 Each year it seems brands try and create Christmas ads that provide an emotional connection and are distinctive in their execution. But we asked ourselves – do they really make us want to buy the product they are selling? After much debate we finally agreed on our top three Christmas ads of 2019.
1| Be a kid this Christmas
Hatfod Hardware, a local hardware shop in Wales, created a heartwarming Christmas advert for just £100. The ad, set to the cover of Alphaville's 'Forever Young' by singer Andrea von Kampen, starred Arthur – the two-year old son of Hatfod's shop owner Tom Jones. It pulled the heartstrings of many of the KISS team and because of this was ranked our favourite festive ad of 2019. But it was also the simplicity of the message which was a big winner for us!
The two-minute ad shows young Arthur waking up, jumping out of bed, brushing his teeth and heading to work. He opens up shop at Hatfod Hardware and completes his daily tasks – cleaning the shop floor, re-stocking shelves, serving customers and completing his accounting. At the end of the day he switches the lights off and picks up a Christmas tree to take home. However, there is an adorable plot twist. In the final shot we see not Arthur but his 30-year-old dad carrying the tree home and the tagline 'Be a kid this Christmas'.
The ad was launched on 1st December and has already been viewed over two million times on YouTube. It seems that this simple, yet effective advert has shown how brands can produce an emotive advert if they define their brand story and put it at the heart of their communication. We all felt the story and the touching music really went back to basics and captured what Christmas is all about – family, love, celebrating hard work and being a kid!
2| Delivering Christmas
Tesco celebrated its 100-year anniversary with a 'Back to the future' inspired theme. The ad, set to 'Sleigh Ride' by the Ronettes, tells the story of delivery driver Joel who travels back through time after getting his van tangled in festive lights. He's shown delivering some tasty treats to Winston Churchill at No. 10, a young Queen Elizabeth, visiting 1980's TV game show Bullseye and even a rave!
We felt that Tesco showcased the value of the products it can supply for all groups of people and families. The ad communicated the brand's history as a supermarket and highlighted the benefits of shopping with Tesco. One KISS team member commented 'it's clever and very unexpected, that's why it works'.
3 | Silence the critics
'When it comes to hosting, we all have those little voices that circle around in our heads that say our home isn't up to the job. But at IKEA, we believe every home is worthy of a get together. This party season, let's show home-shame the door and silence the critics, once and for all.'
We couldn't agree more with this IKEA Christmas manifesto, so when the brand launched its first ever UK Christmas ad the KISS team was impressed with their choice of execution. The ad, set to 'Fresh n Clean' by D double E, featured a range of bar-spitting ornaments encouraging a family to conquer the dreaded 'home-shame' by shopping at IKEA!
The fact that it tapped into contemporary culture, and the rise of grime music in mainstream music, by using the voices of Skepta and D double E for the ornaments really provided something unique to the Christmas ad scene. We felt that the whole creative concept spoke to a younger audience and complemented the brand's tone of voice and future vision. Our Creative Director Paul said 'it's an insightful ad. We all want our house to look good and IKEA has found a way to capture this emotion and make it relatable to a younger generation as well as promote their products'.
The soundtrack to the advert was loved so much on social media that the full length track is now available on Spotify.
So, there you have it – our favourite three festive ads of 2019.
---
You may be interested in