Have you ever noticed that brands in certain categories often tend to look and sound the same? Sarah Reakes, our Managing Director, puts forward the case for differentiation.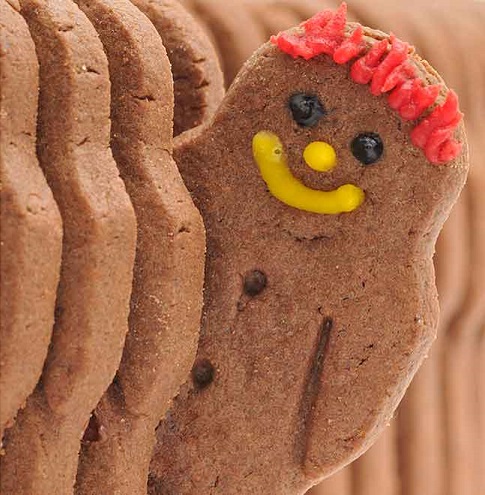 Have you ever noticed that brands in certain categories often tend to look and sound the same? Sarah Reakes, our Managing Director, puts forward the case for differentiation.
Sarah believes companies often adopt similar looking brand identities, emulate the category leaders and communicate with a similar tone of voice. However, with increasingly fierce competition, brands need to start thinking less about whether they are doing things the 'right way' for their sector and more about how they can do things 'their way'.
"In a crowded marketplace differentiating yourself from competitors is essential, but too often the temptation is to be safe and follow similar companies and the marketing norms of that sector."
Sarah continues: "There is a perception that there is a 'right way' to communicate within certain sectors and that by bucking the trend a brand won't be taken seriously. However, the result is that competing companies risk all looking much the same, using similar conventions."
Sarah comments that assessing the competitive landscape should be about identifying opportunities to differentiate rather than simply emulate.
Differentiation can take many forms; a unique tone of voice, a brand identity which is visually unusual for the category or stand out communication. The first step to creating a unique proposition for your brand is to really get under the skin of what you want your brand to stand for and why. From there you can define your voice, tone and personality. A successful company will have a clear vision for their brand, who they are and the direction they are going in.
Articulating what you want your brand to stand for however is not always easy. Sometimes you are so close to the business that it becomes hard to stand back and articulate what the brand's purpose, proposition and personality really are.
"You have to be ruthless!" explains Sarah. "Articulating what you want for your brand and ensuring you stand out from the crowd isn't always easy. You need to try and see the world from your customers' point of view and understand exactly what the market place really is. Perhaps it is bigger or smaller than you think? Perhaps it needs re-defining to allow you to optimise the opportunity. Do you really know who your target audiences are, what the audiences' unmet needs might be and what you have to do to get a share of their wallet?
Sometimes it can be useful to seek external help from expert marketers who are not emotionally involved in the business to recognise where the true value lies and how to successfully communicate it.
Here are some of our recommendations to get you started:
Define your market wisely: It's worth thinking a little laterally about your marketplace. Is it actually narrower or broader than you think?
Know your customer: Ensure you understand the wants and needs of your customer. Does your product or service give them what they want and does your brand deliver those messages appropriately?
Brand articulation: A great company has a clear purpose and a well-defined proposition. Make sure you know where your company sits within the marketplace and where that is in relation to your competitors.
Ask for help: Acknowledging when you need to have help is essential. Marketers who are not immersed in your company will be able to identify where the true value lies.
Unique communication: Your proposition may not be unique but the way you communicate it must be. Sometimes being brave and bold can go a long way.
Keep it simple: We are passionate about simple messages. Cut through the complexity of your communications and deliver a clear, single-minded proposition.
We have facilitated a broad range of clients to differentiate their brands in the marketplace. We take clients through a strategic approach to branding including an initial brand articulation workshop designed to help companies express their brand proposition, personality and essence.
---
You may be interested in