More articles
Five ways digital marketers p*ss me off
04 February, 2020
We're a very digital marketing agency and our job as marketers is to strive for a seamless, pleasurable 'user journey' (UX) experience, from initial enquiries through to purchase and beyond. Lately, I've had some online experiences that are awful, and I feel sad for marketers – some in big companies – throwing good digital budget after bad. With so many devices, so many routes in and different needs, it can't always be perfect, but we should aim high! So – onto things that p*ss me off: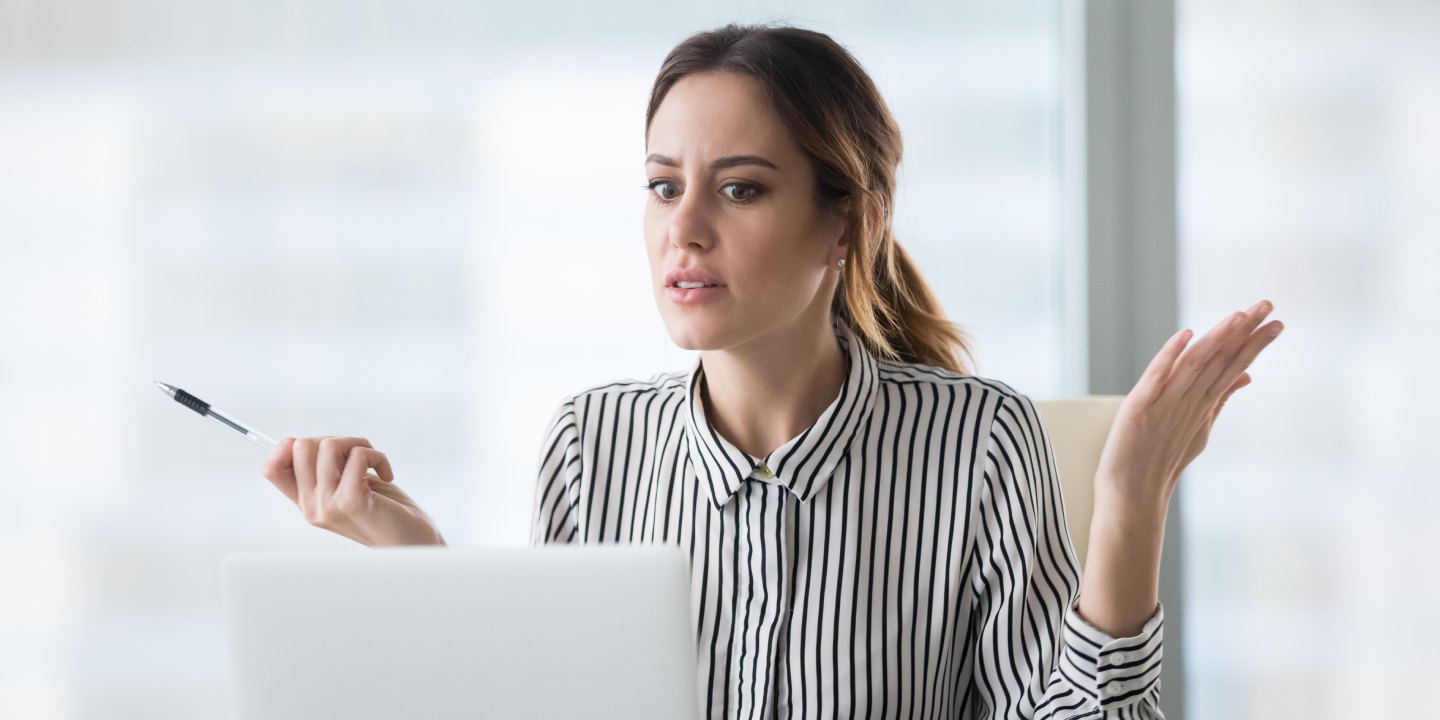 One: blandness
A great place to start is personas – yours needs to be clear. JCB should speak differently to the Cambridge Fruit Company or a firm of solicitors. And don't try for copy, graphics and channels that are just 'safe' either – what you say, your site design and which push channels you use to promote it should reflect a strong, visible personality.
Two: wasting my time – I don't love your website!
Whoever they are or however they got there, your website's still the heart of your digital marketing. Everyone on it is time-pressed and they probably aren't on your website for fun – although you can offer fun diversions like JCB's 130-mile-an-hour tractor. Visitors need a seamless, speedy experience that's ideally a pleasant surprise – they don't want irrelevant content getting in their way, they want a seamless navigation route.

Three: wasting my time – it won't take me long to hate your brand
Even when it's supposed to be fun it's often a chore. I recently planned out a summer ferry trip across to Spain with the car. One pair of sailings isn't usually too hard to book but the website I used was clunky and not mobile-optimised. Worse than that, it let me choose sailings that it later told me were full, kept asking me to repeat the same information, didn't tell me about cabin selection at all, and prices seemed to leap up and down at random. I persisted (luckily for them they don't really have a competitor) but I kept thinking: this is so bad they are actually pushing me off their site and onto the obvious alternative, flying. Booking a flight can be a bit cumbersome but at least it's usually straightforward and real-time, and you can easily see how many seats are still available on the selected flight. Why couldn't the ferry company use a similar booking engine? I reverted to the phone and the helpful woman there got it done – but she has to work day in day out apologising for their website and double-handling bookings that could be automated. At the end of the experience, I was starting to hate the brand!
A friend was buying electronic components from one of the big suppliers recently: a clunky online-catalogue experience, but at least it showed the item in detail and flagged up that plenty were in stock. So, he ordered a few and paid, then instantly received an email to say it would be delivered in eight months (and no apology).
A colleague using an app-based bank this month has been asked three times to record a new security video, which then took several hours to be approved, wasted time and delayed transactions. He used their website to point this out and was told in a 'chat' that the bank couldn't proactively update him on his video issue in any way despite holding a full set of contact details for him.
All three experiences clearly highly frustrating for the users – and none of us came away with positive things to say about the brands!
Four … then you make it worse …
I have now been targeted heavily with Facebook ads to buy a ferry trip I've already bought while my husband, who spent 20 minutes on the website on a different device but didn't buy, is not.
… and five: I will tell other people ...
Of course, a bad user journey is definitely something we tell others about, and some might be prospective customers. I am quite unlikely to bother telling the company itself.
No doubt you have your own tales of woe. But have you really looked lately at what it's like to be your customer? If your gut feeling tells you that your customer journey – which encompasses UX of course – is less than a seamless, pleasant surprise then get an outsider whose opinion you value to take a fresh look at how your buyer experience feels.
Playing 'customer' and stepping through likely scenarios end-to-end would probably flag issues before your customers tell you about them. For instance, the electronics company could have made sure 'out of stock' showed on the front page at least within a few hours of the shelf emptying. Also, the bank could have joined up the security and UX teams for push notifications telling people about a video issue ahead of time.
Working with clients on this, the user-journey approach often shows up ways to simplify processes, boost connection and 'surprise and delight' customers along the way.
Be your own customer, before you p*ss off a real one.
---
You may be interested in