More articles
Green fingers and agency life - yes, there's a link!
06 January, 2023
Being asked to talk at one of our regular 'inspiration' sessions made me take a long look at myself. I considered quite a few topics, but in the end I settled on Monty Don – perhaps not Monty Don entirely, but I have him to thank for being able to talk for more than a few minutes about gardening.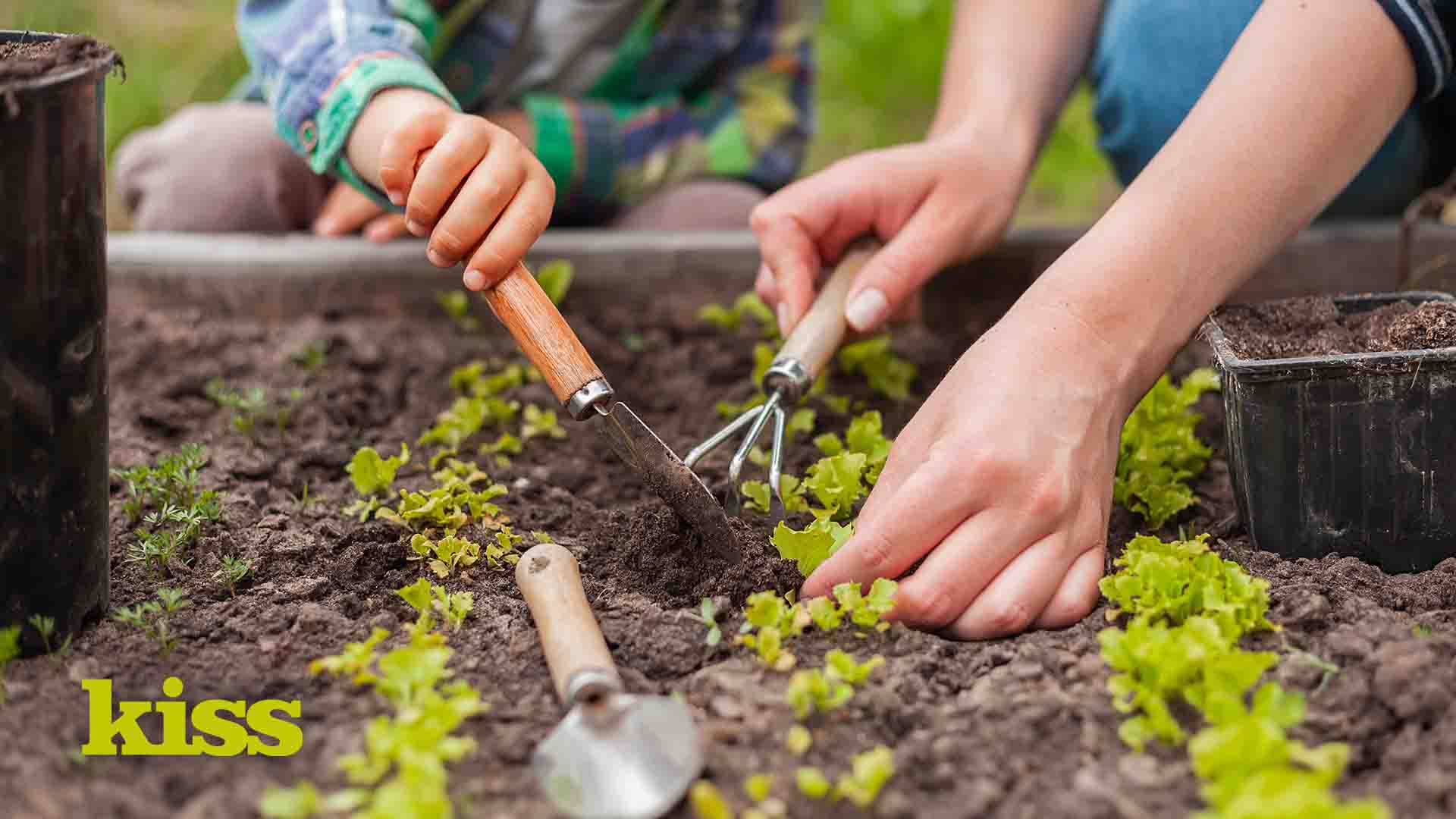 It all started 16 years ago when I became a father for the first time and was working hard to grow a company. When I wasn't working, I was changing nappies or dealing with a screaming baby and sleep was very much off the agenda. During this time there was one non-negotiable for me – a Friday night. Not the sort of Friday night of my younger years, but one where the laptop was shut, the phone silenced and the kids in bed with military precision. At 8pm, like clockwork, I'd sit on the sofa with my wife, open a bottle of beer and turn the TV on to BBC Two. And every week (nearly) without fail from March to October, Monty Don would greet me from his oasis.
Monty's life seemed to be the antithesis of mine, wandering around the garden with dogs in tow, birds singing and seemingly not a care in the world. Staggeringly beautiful gardens and riotously colourful flowers, a world of relaxation.
And as a result, I became ever so slightly obsessed with my own garden… and garden centres. And I learnt a very important lesson – plants aren't cheap: you could buy a single plant for £8, or you could buy a packet with hundreds of seeds for £1.50. Game changing! So, then I started propagating, filling windowsills with seedlings and making a production line of trays and compost and little fingers planting seeds. Over the years the garden got fuller and brighter for longer, with succession planting eking out the colour to year-round. I still don't class myself as a 'proper' gardener – I make as many mistakes as successes. But it's all part of the process. In 2022 we had snowdrops, daffodils, tulips, foxgloves, geums, delphiniums, roses and rudbeckia in a single flowerbed measuring 1m x 2.5m, next to a small patio with a table and chairs, where I'd usually have breakfast in the summer. Flowers led to insects and insects lead to birdsong, so all summer long that was my wake-up call.
But more recently I've been thinking about front gardens. On my way to or from train stations, I pass tens if not hundreds of front gardens. For me, my front garden is how I know I'm home – walking in from work and seeing the plants greet me, the day melts away and it's back to being a gardener, father and husband. When I walk past someone else's front garden where they've got plants, or even just a pot of bulbs, it makes me smile. I hope me sharing this might do the same for you.
The benefits of gardening are many and well documented but, for me, it's an escape from work and the general pressures of modern life. Gardening trends and fashions change but ultimately, it's the same as it has been for hundreds of years. And then there's the physical exercise. The gym, running, cycling all get the muscles working but they're repetitive and at the end of it you won't really have a lot to look at. Spend a day in the garden and at the end you can sit back and look at what you have achieved very tangibly.
And what is interesting, when I was preparing my inspiration presentation, I realised all this gardening stuff has taught me a valuable lesson about successful teams within agency life:
• Gardens are inspiring. If everyone in the country planted wildflowers in their garden, we could go quite some way to reversing the decline in biodiversity over recent years and make a difference to the world. Who doesn't want to do that? It's the same with agency life – inspire your colleagues. Lead by example, show people what a tiny bit of effort can do and maybe they will do the same.
• You don't want all the same plants in your garden – and it's the same with people, you need a good mix to be successful. You need tall plants, small plants, ground cover and pops of colour to name just a few features of the humble flowerbed. They benefit each other, and the work is just that much richer as a result.
• If a plant doesn't work in one space – it doesn't mean it won't thrive somewhere else, it's all about adjusting the conditions to suit. When plants are allowed to find their own place and thrive, they will complement each other and as a collective, provide colour all year around. They'll self-seed and regenerate and become entirely more than the sum of their parts. The same goes for your team – if it's not working try switching things up to get the best out of your team and help individuals find their sweet spot.
So next time you're looking at new hires, your teams, or your front garden, think about how variety and correct positioning are key to success - I'm sure we'll all bloom as a result.
---
You may be interested in