And what does it mean to be brave? We had a great debate about it here at KISS.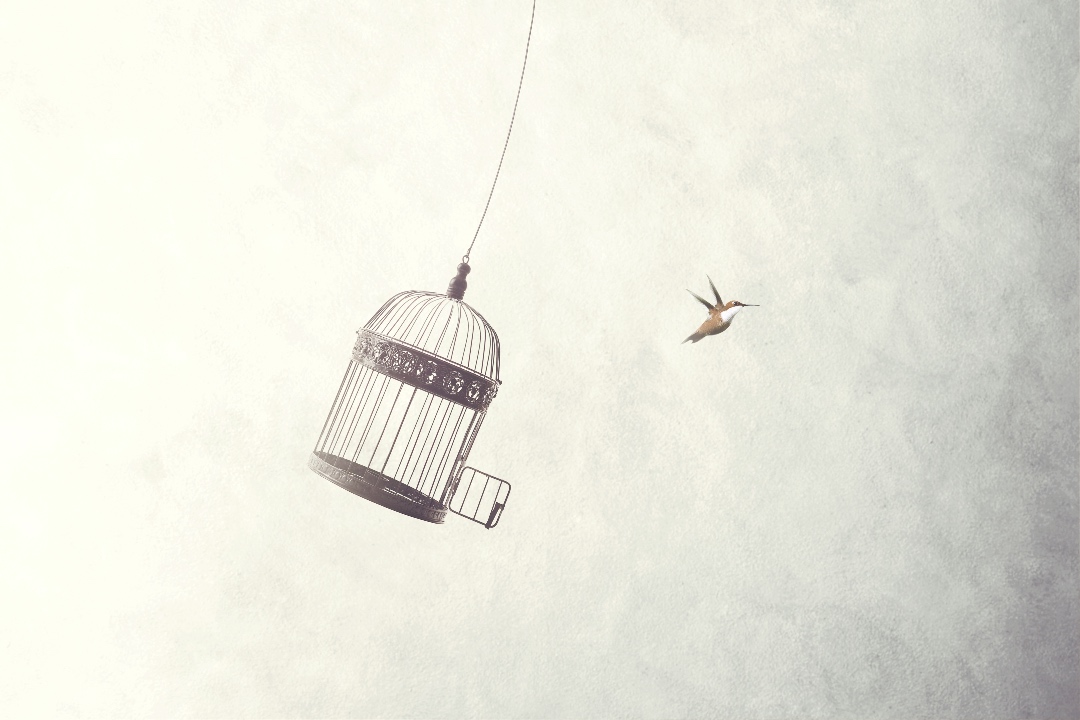 For some being brave is simply saying no – maybe by challenging client briefs or pushing back with work colleagues or friends and family. On the other hand, to some, being brave or bold was all about saying yes. Opening up all sorts of new possibilities – and in fact if you head over to YouTube there's a great selection of videos on the 'Saying YES for 24 hours' challenge if your definition of being brave means stepping outside your comfy bubble!
So, what about brands? Have they started being a bit bolder? Maybe it's too early to tell? It's pretty easy to reflect on some incredibly brave ones from the past – the most obvious contender for me being Nike's Dream Crazy campaign. Choosing Colin Kaepernick to front it was an incredibly bold move, but it didn't do them any harm. In fact, it resulted in increased brand sales and a 5% rise in stock value. So, I guess it's fair to say they took a bold leap of faith and came out smiling. And of course, they stuck to their guns by following this up in 2020 with their For once, Don't Do it campaign. Even more bravery at a time when consumers expected brands to have 'brave conversations'.
I remember when I was running PR for Durex (yes, the condoms) and their ad agency (McCann Manchester) sold them a campaign that was bolder than bold back in the early 2000s. Their 'Hundred million reasons campaign' was a complete move away from the conventional shock tactic ads of the late 80s and 90s. Targeting the 16–24-year-old market there was a conscious decision to use humour to appeal to it younger audiences. And it was a very brave decision as it was the first condom commercial to appear on TV in 15 years! As the person responsible for brand crisis comms, I spent many hours drafting every possible question that could be asked about this campaign as it was such a break from convention. But luckily, we never had to use any of those Q&As – the bold move worked, and the campaign created talkability and appealed to its target audience.
According to legendary Creative Director Bill Bernbach, "Playing it safe can be the most dangerous thing in the world." Wise words and, interestingly, as I was writing this blog an alert for The Drum's Ad of the Day popped up and it too was all about 'smashing taboos' with photographer Rankin stating that his work on the campaign for relationships charity Relate "…sets out to break convention, and that's what it did, both before and behind the camera." Many people talked about the 2019 Guinness Clear campaign as a great example of the brand being brave – by daring to challenge drinking culture and encourage responsible drinking…of water! It came as no surprise when it was one of the winners of The Marketing Society's Brave Awards in 2020 – recognising 'daring strategies that push boundaries and take taboos-head on.'
As we emerge from this pandemic it really will take a lot of guts to make a brave move in uncertain times. In the past bravery has been about doing something that smashes taboos, that's perhaps slightly irreverent but nowadays it's also about taking more of a stand and making positive changes. But whatever bravery means to you we firmly believe that it should be based on sound strategic thinking. We often run Bravery Day workshops with our clients where we challenge them to move out of their comfort zones and consider what being brave might look like to them both personally and for their brand or organisation. If you fancy some fresh perspective, then give us a shout – 2021 could be your year to be brave!
---
You may be interested in