More articles
Is Starbucks paving the way for the future of offline customer experience?
22 October, 2015
Starbucks has set the bar, will everyone else have to follow?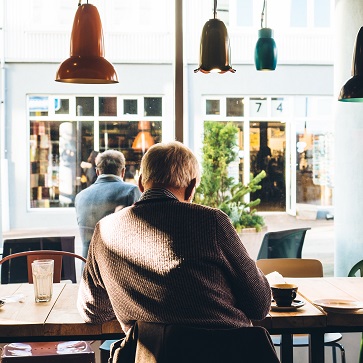 We all know that online, we are becoming increasingly used to the little personal touches that make us feel individual. When we receive an email for example, "Morning Richard," can be the element that makes us remember a brand or company.
Creating these personal touches, and making our lives slightly easier online, helps us choose from the thousands of companies and shops.
From now, I believe we will start to see companies and advertisers investing as much time into customer experience offline, as they do online. Essentially, our offline experiences will start to mirror what we are offered online.
Think of it as the new trend on the high street.
As you may have seen in the news, Starbucks has completely revamped its Leicester Square branch to be completely user orientated. As you walk through the door, you will now be now be greeted by an employee who will tend to your every need, (including beer and wine) wherever you are in the café. Meaning that there will be no queues!
Already, with Starbucks' new move, other coffee giants such as Costa and Nero will have to think about adding the modern touch. Otherwise, they will simply be seen as 'just another coffee shop'.
It isn't just food and drink shops that will have to start thinking more about the customers' experience, but we may also see a shift in advertising and PR.
---
You may be interested in