We have opened a new office in Cambridge situated near many of our clients on the Science Park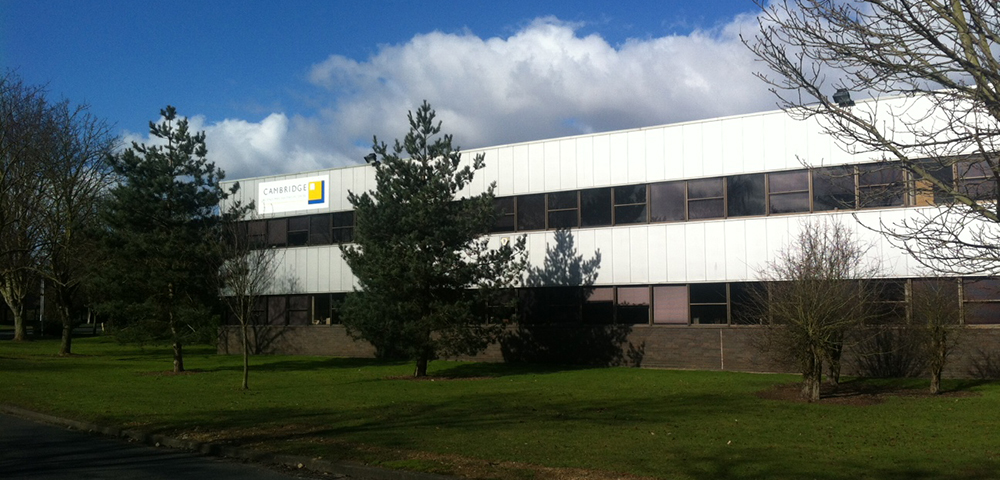 We have opened a new office in Cambridge. Situated on the Cambridge Science Park, the new office forms part of our sector diversification and development planning for 2013.
Our CEO, Simon Fryer explains:
"The opening of the Cambridge office follows hot on the heels of our new London base at The Hub in King's Cross. Having a physical presence in Cambridge puts us at the centre of innovation and growth, as well as bringing us closer to many of our clients. It will also improve productivity and service levels as well as reducing travelling time for KISS staff and our clients."
The majority of the KISS Digital team will be based out of Cambridge, providing cutting edge digital expertise. Simon continues:
"KISS is focused on energising its clients' websites and apps. This does not always mean a new design or build. Increasingly we have been taking existing sites and adding a layer of intelligence and specific applications. We are also leading the way with integrating client web sites with their internal systems and cloud based software and apps, including CRM, email marketing, accounting and dynamic publishing systems.

"Where a new website is required, as an ISO 9001 accredited business, KISS does digital properly, combining the appropriate strategy with an organised specification, inspiring design and intelligent programming."
We have been built on the principle of keeping things simple, a philosophy that has resonated well in the current climate. Our experience lies in energising brands that aspire to be number one in their category, gain distribution and increase sales. Its services include strategy, advertising, design, branding, digital, public relations and exhibition services. Our guiding principles are to have a lack of unnecessary complexity in everything we do whilst delivering maximum effect with minimum means.
---
You may be interested in