More articles
Want more clicks on your mobile ads?
08 December, 2014
Have you ever clicked on a mobile ad by accident? If so, you're not alone.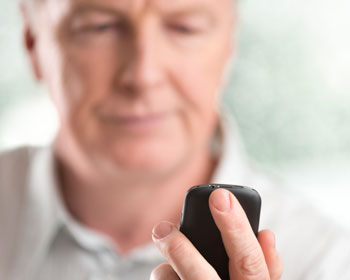 Have you ever clicked on a mobile ad by accident? If so, you're not alone. According to PricewaterhouseCoopers (PwC), 49% of people it surveyed went onto an ad by mistake, with the figure rising to 59% for young people aged 18-24 years. Just 6% clicked intentionally and interacted with the brand.
According to our Head of Digital, John Dibb almost 1/3 of all web traffic comes from smartphones and tablets. This figure will continue to rise in 2015 driving the need for all online ads to be created with mobile devices and tablets in mind. PwC also found in its study the need for advertisers to develop a strategy with mobile at its heart and be innovative at developing experiences and content that is valuable to the viewer.
John said:
"Today's ads must be clever at capturing and grabbing users' attention. Consideration for the user experience – both the intentional audience and unintentional must be at the heart of any mobile-first strategy. Those brands that have been clever at finding unusual ways to use online media in their advertising campaigns, like responsive video or interactive campaigns on social media will be the winners in 2015."
PwC's survey also highlighted the 5 most important ad elements. 57% stated duration and size of ad, with 56% believing it was down to relevant content. According to 51% it had to be location specificity, with 40% believing it was down to freebies and rewards, and just 23% stating limited-time offers.
For more interesting insights into mobile ads, check out the article in Adweek
---
You may be interested in