More articles
KISS creative team grows in strength with the appointment of new designers
10 December, 2018
Graphic Artist Andy McLaughlin and Senior Designer Matt Sanderman both bring years of experience to KISS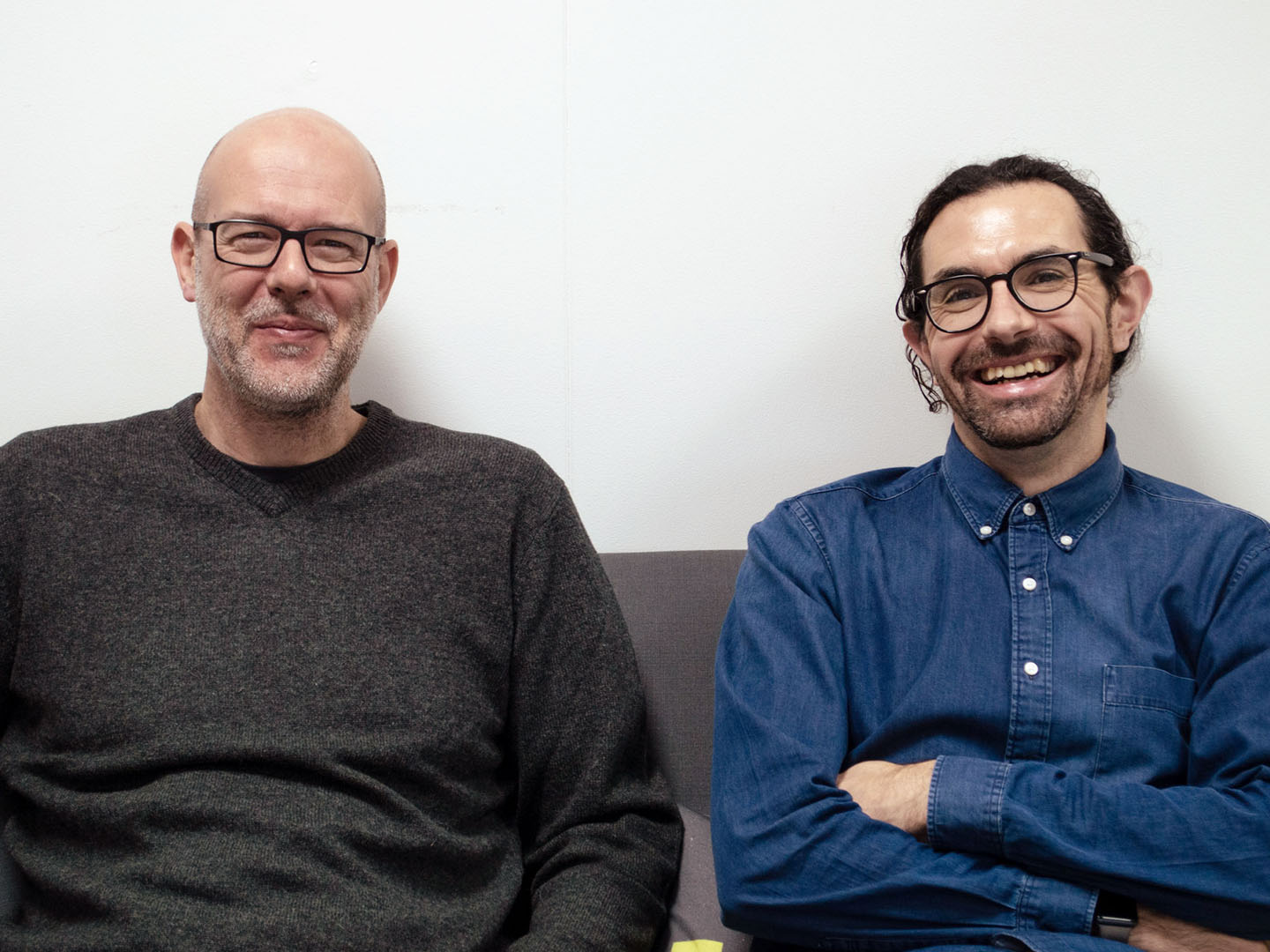 KISS has appointed a designer and an illustrator, as demand for its creative services continues to increase.
Graphic Artist Andy McLaughlin and Senior Designer Matt Sanderman both bring years of experience with them, as well as impressive portfolios of work for prestigious clients.
Andy (pictured left) qualified as a technical illustrator in 1993, soon establishing himself as a freelance commercial graphic artist. Specialising in technical illustrations and information graphics, his commissions came from design agencies, industrial clients, national newspapers and consumer magazines.
Andy says: "I'm thrilled to add my skill set to the team and look forward to delivering graphic and illustrative solutions for scientific and technical projects."
Matt has an HND in Graphic Design. After gaining experience in publishing and designing exhibition material, he set up his own branding agency. He has worked across many design disciplines – branding, advertising, web design and illustration – for agencies including Pentagram, Leo Burnett, McCann, Havas and Geometry Global. His clients have included Audi, BMW, BP, Microsoft, Nespresso, Starbucks and Versace.
"The role at KISS represents a fantastic new stage in my career. I'm looking forward to optimising the experience I've gained in over 20 years as a designer to benefit KISS and its impressive client roster," says Matt.
Managing Director Sarah Reakes adds: "We're excited to have appointed these two very talented creatives who both have experience of working for some very big clients. Andy and Matt have both hit the ground running and are already producing first-class designs for some of our key accounts."
---
You may be interested in