More articles
Staying connected – working from home
01 June, 2020
With home working as our new way of life businesses have had to think of innovative ways to keep in touch with employees. It's become even more important for companies to ensure team morale remains high and ensure that there's a consistent dialogue between employer and employee.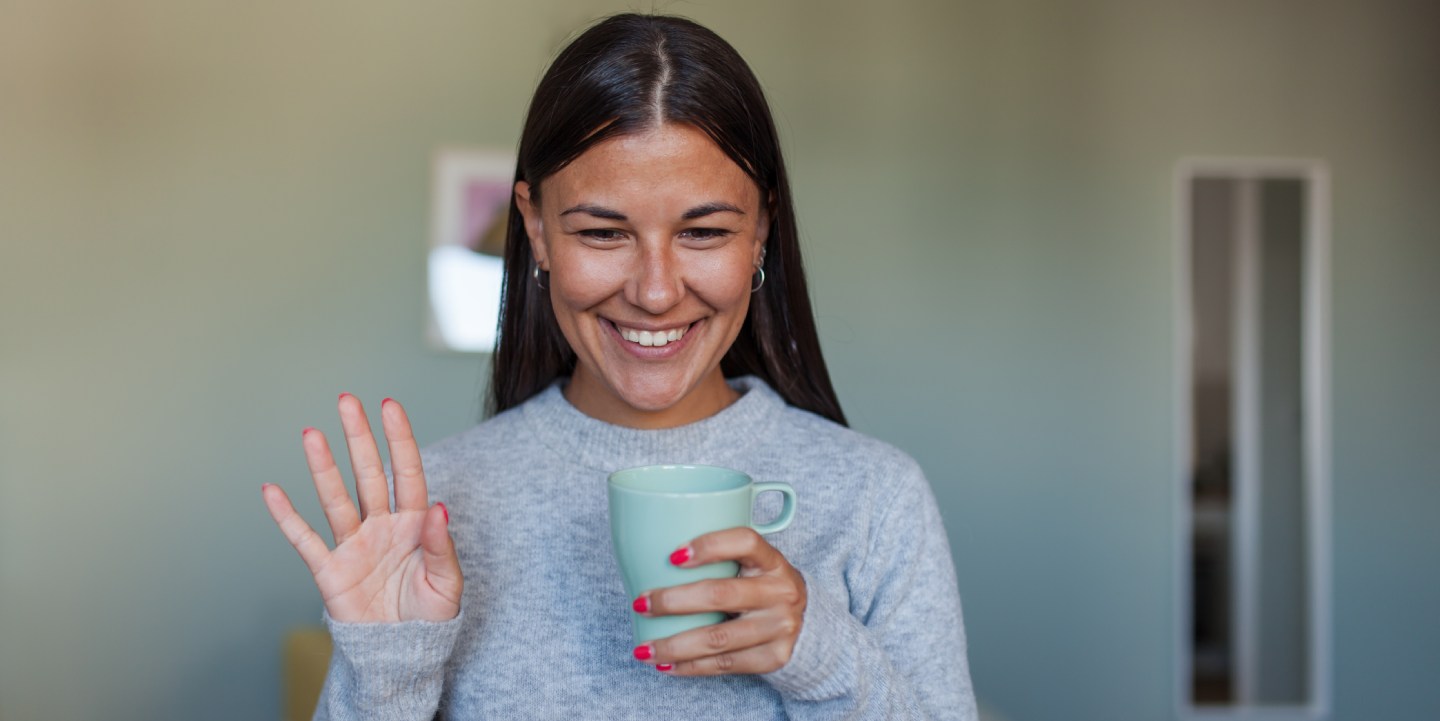 At KISS we're using five different ways to keep the team connected:
NO.1 | Lockdown Lo-down: our weekly e-newsletter
Every week we pull together a round-up of insightful information the KISS team have shared - whether that's a great website they've come across, their top tips for working from home, or simply just a way of expressing how they are feeling with the new the work/life setup.
We believe that internal news creates a sense of belonging as employees' personal achievements can be celebrated, their advice can be communicated, and their internal battles can be voiced and heard – all through one well-crafted and visually appealing e-newsletter. We're all sharing our favourite books, best recipes, fave virtual museum tours and tons more info.
The main aim for this is it's about sharing, engaging and creating a sense of team and belonging.
NO.2 | Olly's Trolley: the Friday afternoon quiz and beverages
We don't know exactly how to define that 'Friday feeling' but we know that it exists, so that's enough of a reason to celebrate it with a Friday afternoon quiz - best played with a glass of red, a bottle of beer or a cup of tea!
We all come together online to celebrate the end of the week, talk about our highs and lows and then test our skills. The questions for the quiz are created by a different employee each week – or sometimes a family member – and it's hosted over Microsoft teams. It gives everyone a chance to unwind from the week, join in some light-hearted fun with colleagues and signals a formal end to the week – helping us all to sign off from work and move into 'home life'.
NO.3 | All Staff: the chance to show off
At KISS we decided to say 'goodbye' to the old plain text email update and 'hello' to the fortnightly visual presentation of the brilliant work produced by everyone at the agency.
The aim for the All Staff is to catch up with current company news, showcase projects our different teams have been working on and to provide the opportunity for KISS to answer any questions employees might have. We host All Staffs fortnightly via Microsoft teams and it's a great way to ensure that everyone feels involved and can see the incredible work that has gone through the agency. It's also a two-way process so everyone can share their thoughts – top down and vice versa.
NO.5 |Coffee morning catch-up
And when we're not having our All Staff, we get together for a half hour coffee break where work talk is banned. This is the chance for us all to chew the cud about life in general. This morning we shared our easy recipes and discovered that we've got some pretty impressive bakers on the team. We have a different theme each time we get together.
NO.4 | While the kettle boils: the chinwag
We know that with the current set up it becomes very easy to only communicate to the people that you're directly working with – and you usually only speak about work related topics. So, to counter this, we arranged group 'while the kettle boils' chats – a weekly 20-minute chinwag that allows employees to catch up with colleagues they don't normally interact with. We randomly invite different members of the agency to 'while the kettle boils' sessions to keep the conversations and interactions fresh.
And there you have it - our five ways on how we're keeping the KISS team connected and engaged while working from home. We've been embracing the home/work life for just over two months now, and even though it's been difficult at times, we're working together as a team to make this situation as comfortable as possible.
We hope this list inspires you do the same – we'd love to hear from you!
---
You may be interested in