KISS has announced the appointment of David Isaacson to the role of Head of Strategy, Laura Ketteridge as Senior Account Manager, Lamour Nash as PR Account Executive and Olivia Halpin as Junior Designer. All four appointments follow a strong end to the agency's financial year and form part of KISS's ongoing plans to grow and continue to meet the needs of clients within the science, technology and education sectors.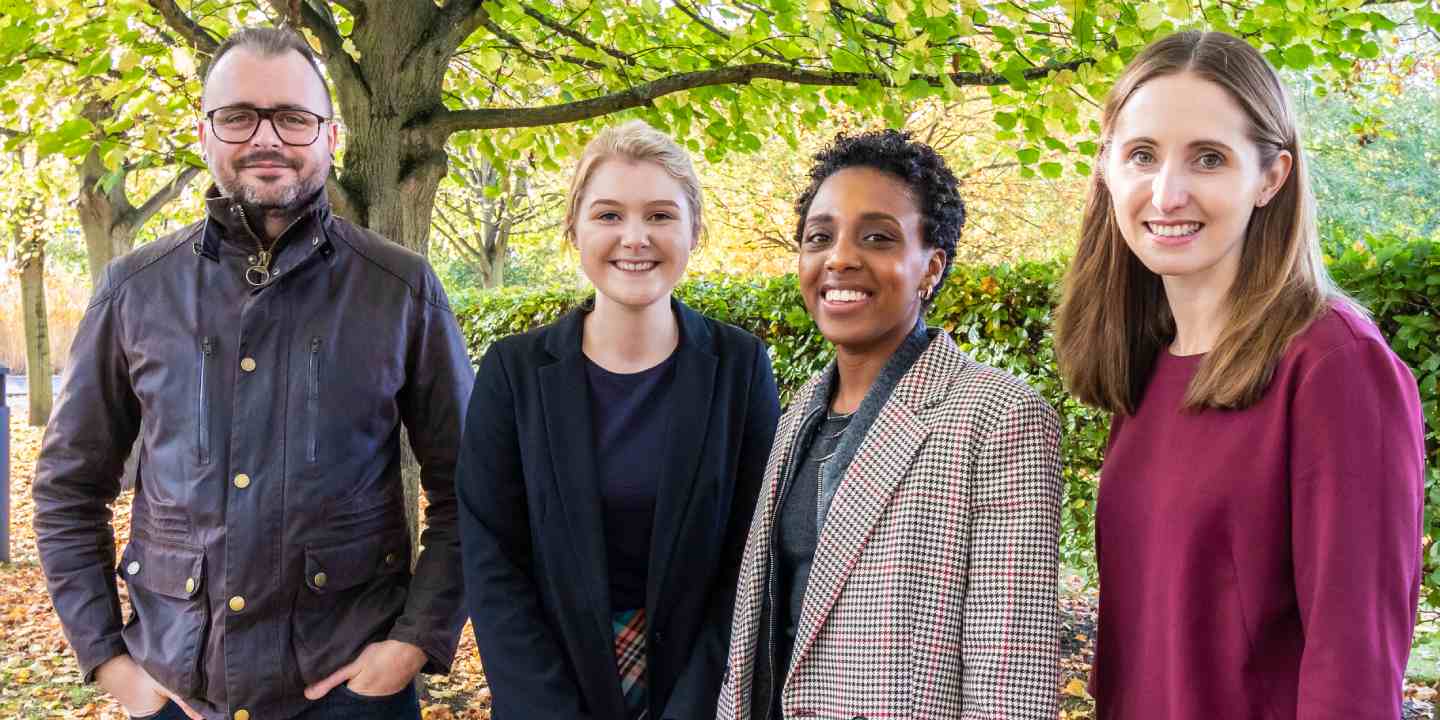 David leads the strategic offering at KISS and brings with him more than 12 years' experience in consulting FTSE 100 and leading consumer brands. He started his career launching a new console for Nintendo and quickly saw that the use of social and digital, when combined, produced outstanding results. David went on to create strategies for management consultants, banks, FMCGs and petroleum companies around the world.
With a variety of experience delivering print and digital projects, Laura brings to KISS a keen interest in marketing having really found her niche in a busy agency environment at Flag where she managed a wide range of projects for clients such as McDonald's, Duchy of Cornwall and National Grid. These included sustainability reports, annual reports, employee and stakeholder communications, branding, websites and video.
Lamour joins KISS as an Account Executive in the PR team and, while taking her Illustration degree, she developed her true passion for marketing writing her dissertation on the psychology of marketing. Having worked as a PR & Social Media Assistant for over two years at The Silver Spoon Company, Lamour brings experience in brand, PR, social media and consumer event management to the team at KISS.
Olivia has recently graduated from the University of Lincoln with a first-class honours in media production, specialising in design and digital media. She is passionate about design and is excited to be part of the KISS creative team as she is "fascinated by the fact that a design can be manipulated by typography, colour and iconography to produce a completely different impression."
Sarah Reakes, Managing Director comments: "We're excited to have appointed these four very talented individuals, who between them have extensive experience working for some very established businesses and brands."
"I work very closely with David in the strategy team and he has hit the ground running, already producing first-class strategic plans for some of our key accounts. Both Laura and Lamour have settled in well within the account service team – Lamour has demonstrated her strength in building excellent relationships with the media and clients in order to deliver exceptional PR results. Laura's wealth of specialist knowledge has already contributed to our client's digital projects and Olivia has shown her design talent while supporting our creative team. All four appointments play a critical role in our growth development as we enter our new financial year with an even stronger team to deliver exceptional work for our clients."
We're are always looking to expand the KISS team – find out more here
---
You may be interested in