More articles
Mentoring start-up support at GIANT
09 November, 2016
We're excited to announce that we will be supporting the global innovation and new technology health event, GIANT this month.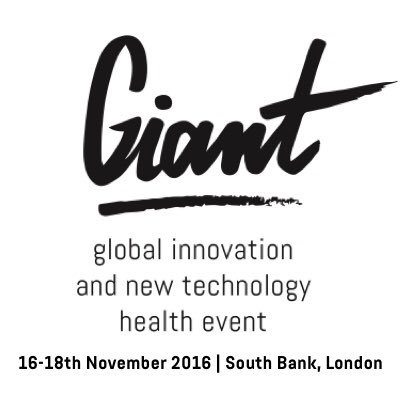 We're excited to announce that we will be supporting the global innovation and new technology health event, GIANT this month by offering support to the winner of its Beanstalks competition which aims to kick start the next generation of disruptive healthcare entrepreneurs.
As part of #HealthTechWeek (14-21st November), GIANT Health Event showcases leading technology, innovation and commercial success. The event looks to bring ideas, technology and people together from the healthcare sector and beyond with the aim of creating fresh thinking and innovation in the health industry.
The competition sees entrepreneurs and companies with novel ideas related to healthcare pitch for financial support, exclusive mentorship and legal aid to help take their business to a commercial level. The competition consists of three categories; pollen, seedling and sprout and will be judged by leading healthcare professionals, serial entrepreneurs and investment specialists.
As part of our in-depth experience in the healthcare sector and our wider expertise as a science and tech specialist communications agency, we're delighted to be providing the Beanstalks' winner with strategic marketing advice and consultancy.
Our PR Account Director, Jane Kroese will be mentoring the winner and attending the event along with a number of her colleagues. She said: "We are pleased to be supporting the GIANT Health Event this year to offer our expertise to start-up health entrepreneurs. We are excited by the innovation that this event brings to the healthcare industry."
"Our work with early stage healthcare, biotech and funding network companies, including Alimentary Health, Phoremost, IXICO, SBRI, One Nucleus, Horizon, and Health Enterprise East puts us in a good position to offer invaluable mentoring to this year's winner."
Barry Shrier, CEO of the GIANT Health Event added: "We're extremely excited about the first GIANT Health Event and the opportunity this will bring to the healthcare sector. We believe tomorrow's solutions to our health problems lie with today's ideas and we're passionate about supporting the start-ups and innovation in the industry. The mentorship provided by KISS will be instrumental to the success of this year's winner."
The GIANT Health Event is being held at The Coronet, London South Bank on 16-18th November 2016. To get in touch or arrange a meeting at the event, please contact Simon, Jane or Justine who will be attending the conference.
To follow all the latest news on GIANT, check out @gianthealthevnt: http://www.gianthealthevent.com
---
You may be interested in