Simon, Justine, Sarah, Victoria and Adam were in Warsaw last week for the PROI EMEA Regional Meeting.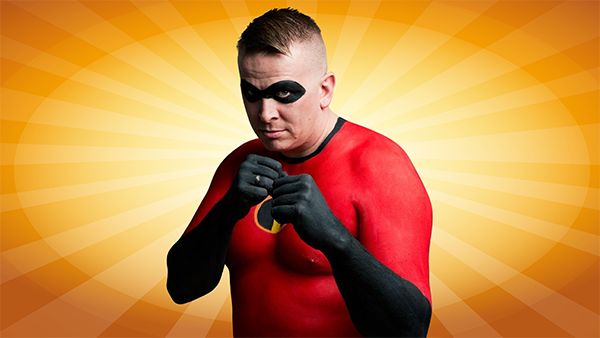 Nothing gets us more fired up than three days with our PROI colleagues! Simon, Justine, Sarah, Victoria and Adam were in Warsaw last week for the PROI EMEA Regional meeting.
Bringing together owners and senior staff from independent agencies all over Europe, the Middle East and Africa was fascinating. The theme this year was Digital Innovation and hearing from our partners about how they are exploiting the opportunities offered by digital was really interesting. We enjoyed talks and workshops on everything from digital strategies, ideas and best practices, through to digital innovation in media channels, opportunities offered by VR in communications and some fantastically inspiring case studies.
We also had the opportunity to run a two hour workshop on investigating digital. Sarah and Adam presented the critical path to digital marketing success, including key steps in setting up a successful campaign, audience profiling, touchpoints, KPIs and analytics. To demonstrate the KISS approach and bring it to life, we presented a fictional brief using PROI Vice-Chairman, Henning Sverdrup as our digital superhero.
The workshop demonstrated how digital marketing can plug some of the gaps left by traditional PR. The digital tactics KISS presented showed how effective a targeted digital marketing campaign can be at influencing behaviour and purchasing decisions.
There was a serious side too. Brexit! Everyone was, not surprisingly, interested in our views on Brexit – both personal and from a business perspective. Lansons also gave an interesting presentation on Brexit, offering their views on the implications for businesses operating in the EU.
Aside from insights into how different agencies work, including the challenges and opportunities, there were also some key learnings, these included:
Digital innovation has to focus on relevance (rather than creating more noise)
Analytics and automation is key to digital marketing success
Data drives content, content drives behaviour
Digital innovation is overrated in the short term and underrated in the long term
Data kills subjectivity
Emotions play a much larger role than we think
70% of all mobile searches result in action within 1 hour
Virtual reality takes storytelling to a whole new stratosphere, especially invaluable to brands that want to engage rather than broadcast
The meeting also gave us the opportunity to meet up with many of the agencies that we are currently working with on international projects in the USA, France, Germany and Holland. Sarah is counting down the months until she attends the PROI Global meeting in Sydney in March 2017 and Victoria is excited to be spending a week at Fischer Appelt's Berlin office next month.
And, of course, no trip to Poland would be complete without sampling the Polish vodka! (Hey Adam!)
---
You may be interested in