More articles
Siloes, tribes and plants: how we can cut across the structures we create
26 June, 2017
How do organisations both embrace siloes and reject their inherent problems?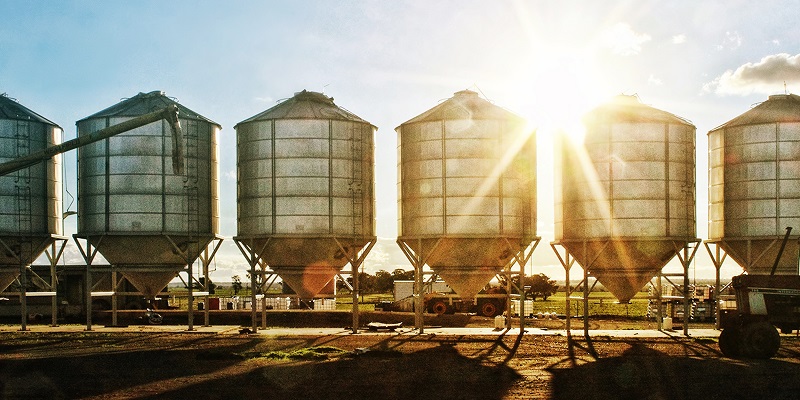 Organisations have grappled with 'silo' behaviours for decades. The core problem is siloes are both conscious and unconscious, they are self-reinforcing but at times we need them. So how do organisations both embrace siloes and reject their inherent problems?
Boards often create siloes because they are driven to 'simplify' things by having several teams report to one leader, then aligning budgets and strategies with that. This drives priority-setting because, as former Shell CEO Jeroen van der Veer put it, ''what interests my boss fascinates me''. The problem is that leaders rarely encourage innovation that threatens to rewrite or obliterate the org chart which has their name at the top. Taking a great idea and making it reality is tough enough without inter-silo battles about budget, resources or who 'owns' that customer.
Conscious and unconscious siloes
Conscious siloes are of course driven by formal structures, geographies and org charts. Naturally enough, people trying to innovate or push through ideas may give up after frustrating attempts to work cross-silo. Within agencies we have the 'suits', the 'creatives', the 'web teams' and others, and whilst these older ideas are still useful, at KISS we're conscious that everyone has good ideas and are therefore wary of putting people in boxes. One of the ways we tackle this at KISS is by creating project teams which allow our staff to work with a different mix of people regularly. This means they avoid falling into a comfort zone of always working with the same team, and often work on briefs that are not necessarily within their core 'discipline' to create fresh thinking.
Unconsciously humans create siloes too: 'Jane's the ideas person around here…'or 'The R+D team won't like this'. Our Neanderthal heritage comes to the fore as each 'tribe' does what we've always done: gradually creates norms and behaviours that keep it going, over time making some people more focused on pleasing their 'silo tribe' than pleasing the customer.
The dangers of 'groupthink'
The FT's Gillian Tett suggests in The Silo Effect that experts in anything – from copywriters to detectives – form siloes because they are usually more efficient when sat near similar experts with the specific resources they need. The downside of this can be a form of 'groupthink': the silo reinforces certain attitudes, processes and policies as they spend a lot of time together and less time with others who do a different role, such as face customers daily, or work in very different parts of the business.
So how do you avoid our natural tendency towards siloes?
Anti-silo tool 1 – Leaders Leaders around any organisation clearly influence those around and below them, whether they intend to or not. Leaders can role-model by speaking more about customers and rewarding customer-driven risk taking, providing 'air cover' for potentially disruptive ideas and demonstrating to the team that they can at times ignore internal structures and constraints in favour of the customer. Leadership coaches talk about a 'helicopter sense' – the ability to rise above an immediate situation and see the strategic and wider issues. So leaders need to stay in the virtual helicopter, spot and tackle these internal silo-reinforcers.

Anti-silo tool 2 – Disrupting teams & speeding up decision-making General Electric uses tools like Work-Outs to speed up decision-making by sitting experts in the same room – right across from finance to R+D - to tackle a specific customer issue. Critically, a programme manager defines the exact issue and finds relevant data beforehand, and the structure forces the team to present solutions in a 'Town Hall' meeting at the end of day two, with a senior executive there who has the clout to approve changes on the spot. Smaller organisations are able to be more nimble. Australian game designers Halfbrick grew explosively after the success of Fruit Ninja in 2010, but by 2015 they realised that innovation was stalling as their design team effectively controlled the other teams, stifling new ideas – so they fired the entire design team and instead work in multifunctional teams focused on a customer group, including a design coach.

Anti-silo tool 3 - outsiders can help US Continuing-education providers CEU.com were losing sales to small competitors as well as massive players such as Pearson and Kaplan. When they were acquired by another small competitor in 2010 they used the opportunity to not just make existing siloes larger but to step back, using an external agency and customer panels, and allow that to drive the redesign of their core products and the structures that support them. At KISS, we regularly bring in external consultants to shake up our thinking and challenge us to do things differently, which benefits our clients hugely.

Anti-silo tool 4 – tools to connect Slack, shared drives, Messenger groups, GoToMeeting and even texting: once the will to work cross-silo is there, we all have a multitude of tools to connect people. So alongside physically bringing people together, inspired use of these tools can drive new thinking - especially for people in different countries and timezones. But it's not enough on its own. For example, at KISS we use tools like Slack in combination with cross-team sessions to encourage informal communication and to drive collaboration.
Breaking down silos will be uncomfortable, even threatening at times: but too much silo thinking has been proven time and again to cost companies time, money and customers. Clearly, customers don't care how you're organised so beware: silo thinking is likely to get in the way of great service.
---
You may be interested in