Mes que un club." Like all the best messaging, the essence of the FC Barcelona brand can be distilled down to a single sentence.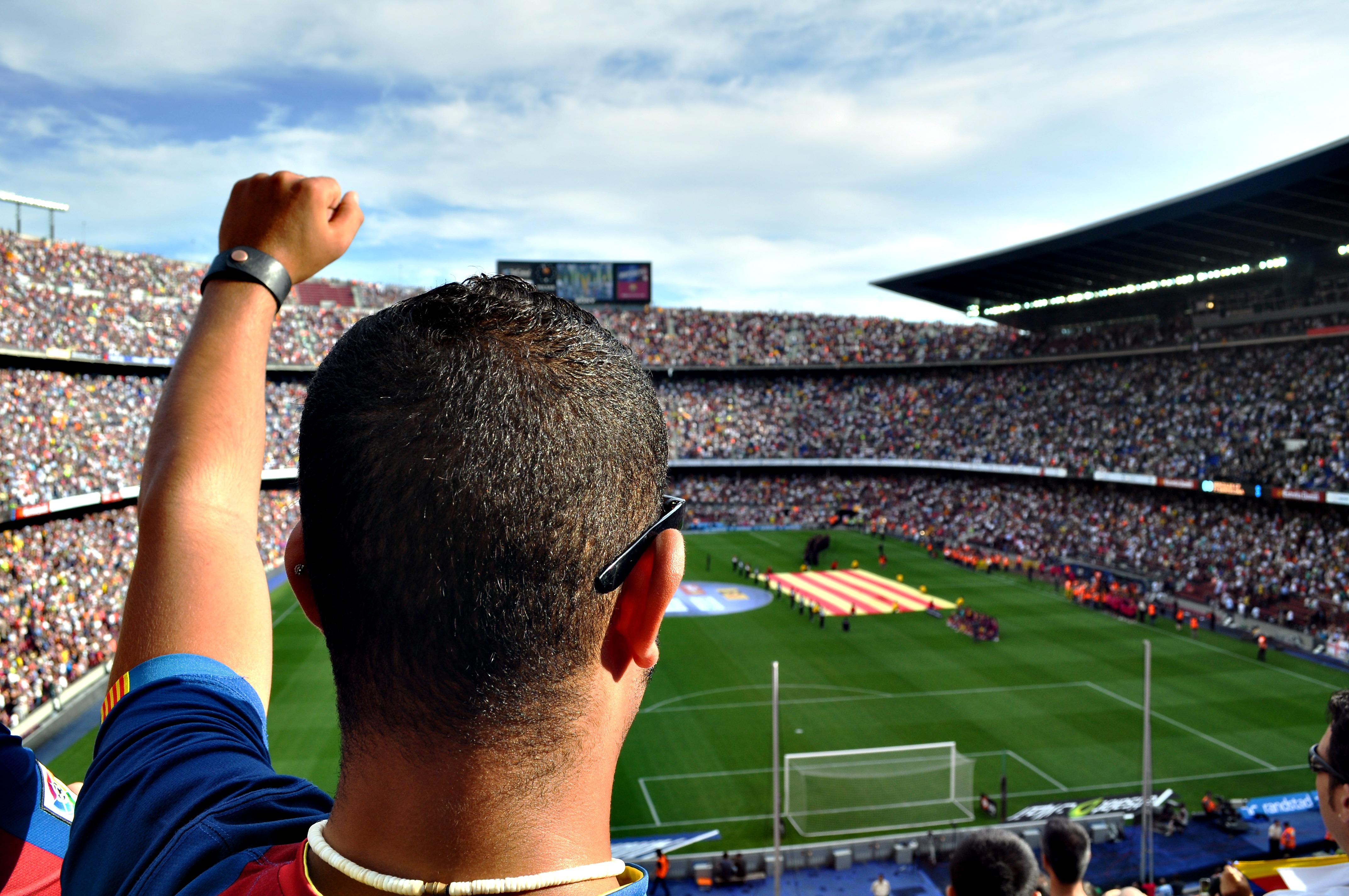 "Mes que un club." Like all the best messaging, the essence of the FC Barcelona brand can be distilled down to a single sentence. Other football clubs and their fans may have rolled their eyes at such lofty sentiments, but the Catalonian outfit stood tall: they were "more than a club". They did things differently.
While their great rivals Real Madrid broke records with extravagant new signings and bumper commercial deals every season, Barcelona often looked to players who they thought had a special connection to the club. Players who saw things not just in terms of trophies but in terms of belonging.
When asked about a potential move there, Arsenal's captain Cesc Fabregas said: "I am from Barcelona. I feel those colours and have since I was young." The stars already at Barcelona were no less unequivocal about the move: "I am confident Cesc will come home this summer," said Lionel Messi, fanning the flames.
Alongside this transfer romanticism was the famed La Masia academy, churning out home-grown talent and aiming to imbue each young player with a sense of what it meant to play for Barcelona. Instead of having banks, bookies or beer emblazoned across their shirts, Barcelona used their kit to sponsor Unicef.
"Mes que un club": it was a USP no other team was able to embody in quite the same way. Whether it was actually true or not didn't matter – like Apple or Innocent, Barcelona behaved as though it was indisputable fact, and the power of the brand did the rest.
But this summer saw the whole edifice brought unceremoniously crashing down, the footballing world watching with morbid fascination as Barcelona staggered from acrimony to acrimony like a hapless drunkard attacking party guests.
It all began in the unlikeliest of fashions: reports that the nouveau riche French club Paris Saint-Germain were preparing a bid for Neymar, Barcelona's waifish star attacker and heir apparent to Messi. The football intelligentsia scoffed and pished. There was no way that Neymar would make what was, at best, a sideways move. The money that PSG could offer was nothing compared to the prestige for playing for Barcelona, for belonging at Barcelona. Yes, PSG were the biggest club in France, one of the biggest in Europe. But Barcelona were more. The power of the brand would out.
Such protestations continued all the way up to the 3rd August, when Neymar signed for PSG for a world-record-shattering €222 million. The transfer was a blow to the very core of the Barcelona brand identity: no longer was it the undisputed pinnacle of a player's career, where the only people who left were the ones the club didn't need any more.
But it was the aftershocks from this transfer that plunged Barcelona into a full-blown PR crisis. In years gone by, there was a perception amongst many fans – although the supporters of Madrid or Arsenal were probably not among them – that Barcelona went about their business with an extra pinch of class, a soupçon more dignity that their counterparts in the capital.
As they set about trying to deal with Neymar's exit, however, this veneer slid away under an avalanche of PR blunders that served to exacerbate an already febrile atmosphere. As part of their efforts to fill the void left in the squad, Barcelona embarked on attempts to bring in new players. Midfielder Paulinho, who had been plying his trade in the oft-derided Chinese Super League, was the first expensive acquisition.
While presenting the player to the world, club vice-president Jordi Mestre admitted that president Josep Maria Bartomeu's prior claim that Messi had already signed a new contract – thus securing the future of Barcelona's talisman and arguably the greatest player in world football – was not strictly true. The president had misled the fans. Not only had one star gone, but another was only tied down until the summer of 2018.
The following day, the hashtag #BartomeuDimiteYa – "Bartomeu resign now" in Catalan – began to make the rounds. The club did not respond to this outcry with diplomacy and reconciliation, declaring: "Those demanding Bartomeu resign on Twitter are not from Catalonia and Spain, but from Saudi Arabia, France, America and other countries."
This did not exactly align with the sentiment that Bartomeu had previously expressed as he sought to export the Barcelona brand across the globe. "We hope to become the most admired, cherished and global club in the world," he told students at Harvard Business School. Now here was his spokesperson claiming that the diaspora of fans that Barcelona had accrued so lucratively had opinions somehow less meaningful than those of the locals.
And meanwhile the Neymar saga rumbled on, even though the move had been completed. Barcelona filed a lawsuit against their former player, claiming €8.5m in damages. Neymar contested it, suggesting it was in fact he who was owed money. A group of Barcelona players – including Messi – attended the birthday of Neymar's son and, shortly after, reports emerged that the board were "furious" about this fraternisation with the enemy. At this point, whether such reports were true was beside the point: people seized on them as another example of a great club brought low.
In a single month, Barcelona had watched their carefully constructed brand slowly crumble, its key message rendered laughable. The catalyst may have been a crisis beyond their control, but the PR response – misjudged in both tone and deed – made the damage so much worse.
The bullish attitude to criticism, turning on internal team members, the lack of empathy with consumers: all of these things could be entries of what not to do in the event of a PR crisis. Barcelona were supposed to embody a more noble approach to football, but their actions did not reflect the brand.
They should have anticipated that the Neymar transfer would generate enormous concern amongst the fanbase. Dismissing such worries made them look high-handed and distant – the opposite of the close, communal feel they had always sought to embody. Instead, they should have demonstrated that they understood why fans were angry, apologised for the previous lack of transparency regarding Messi's contract, and promised that they were working round-the-clock to address matters.
Sometimes a crisis is so unprecedented that even the best-laid PR plans get swept away in a tide of negativity. But by sticking to simple tenets like a positive, people-orientated response, taking responsibility for problems, and continuing to live the strongest USPs of the brand, damage can always be minimised. Barcelona may have sold themselves as "mes que un club", but their response to the Neymar crisis made them seem far, far less.
---
You may be interested in