Our daily lives are awash with different products and services clamouring for our attention. Every waking moment is full of things you never knew you needed, each with its own unique, compelling message.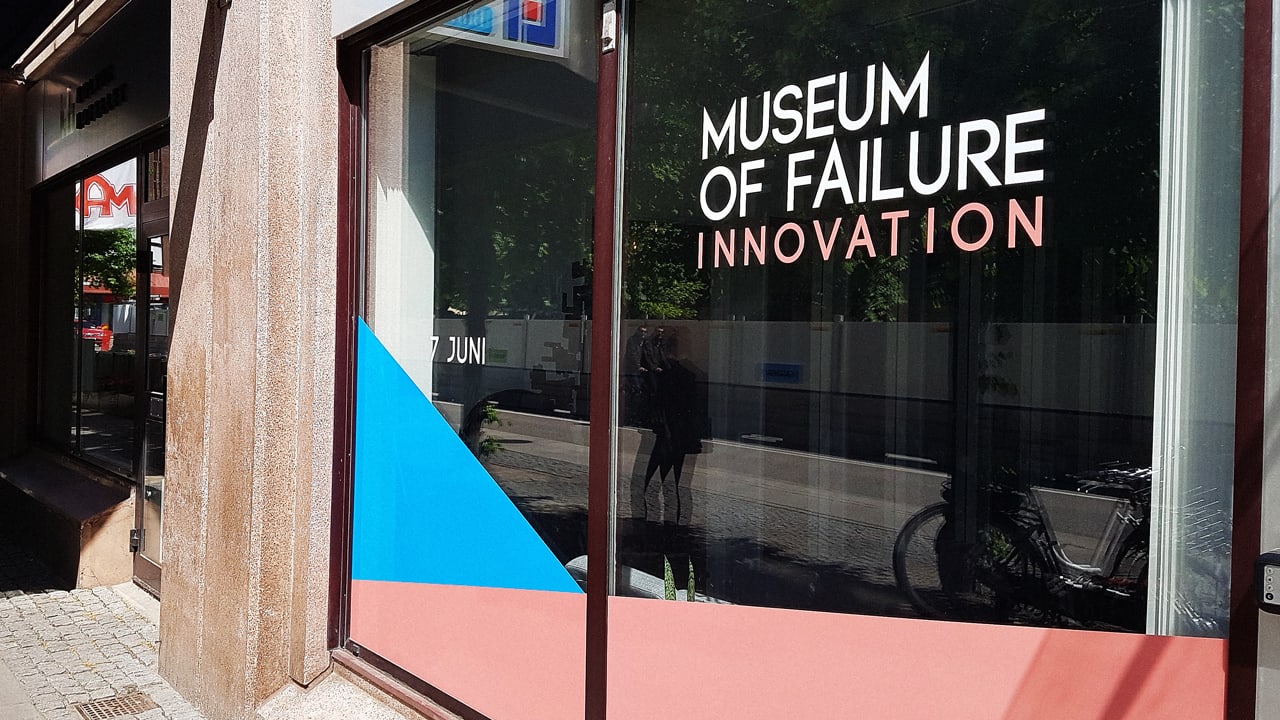 Out of necessity consumers have developed filters, culling the mundane and familiar, and saving their scarce attention for the brands that continue to pique their interest.
Even established and heritage brands are recognising the need to constantly and visibly innovate. Creating new products and exciting ways of engaging with customers is seen as a key part of building brand loyalty and driving revenue. However, as consumers become more selective, they have become savvy to and critical of innovation for innovation's sake.
An interesting concept looking at just this has been launched recently in Helsingborg Sweden. The Museum of Failure investigates brands that have tried new ideas to engage with their customers and launched high profile products that have not been a success.
The Museum claims to be "a collection of interesting innovation failures. The majority of innovation projects fail, and the museum showcases these failures to provide visitors with a fascinating learning experience. The collection consists of over seventy failed products and services from around the world. Every item provides unique insight into the risky business of innovation."
Of the seventy products in the museum, three particularly resonated.
LEGO Technic Fiber-Optic Multi Set (1996)
The LEGO Company had undergone a large restructure, replacing a number of its experienced long-standing designers with innovative university graduates. This group had great ideas. Unfortunately, they lacked experience of designing toys and, crucially, had no specific knowledge of the LEGO brick system. The new sets that this group designed used a large number of bespoke parts. It cost more to source these parts than the whole set was sold for, making this a massive lost leader for LEGO.
BIC for her
The new take on this iconic pen was advertised exclusively for women. It came in two colours - pink and purple and it was marketed as being "designed to fit comfortably in a women's hand" Although BIC's intentions were no doubt sincere, the campaign was the subject of ridicule and the messaging was slammed in the media as patronising.
Harley Davison perfume
The iconic American motorcycle manufacturer Harley Davison has a loyal brand following across the globe. Licensing the logo alone generates around 5% of the company's net revenue. The Harley Owners Group (HOG) was born in 1983 to build further brand loyalty with customers by promoting lifestyle alongside their products. By the 90's the brand had gained cult status representing masculinity, toughness and freedom, with customers buying into the values and heritage.
The company moved to capitalise on this loyalty by opening a chain of retail stores selling branded clothing. The apparel fitted with the brand, but then the new retail focus was widened to include more 'domestic' items such as perfume, wine coolers and children's clothing. This brand over-extension was rejected by loyal fans and deemed to be a step too far.
Many brands regularly extend their offering to appeal to loyal customers or entice new ones. However, just coming up with new ideas is not enough to gain competitive advantage. Each of the examples had lost their focus, straying too far away from core brand values and failing to understand what it was about their brand that consumers most valued.
In the case of LEGO it is the creative possibilities that can be achieved from a modular brick system and the ability to integrate one set with another to build something more ambitious that appeals. The brand aims to "Inspire and develop the builders of tomorrow by globalising and innovating the LEGO system in play". Bespoke, expensive pieces adding to the size of the construction sets limits play not extends it.
A quick search for the BIC brand positioning comes back with " Simple, Inventive, and reliable choices for everyone, everywhere, every time". It is this simple, ubiquitous and genderless positioning that consumers admired about the product range. Specifically targeting women created an artificial need, and a campaign implying that women can only write with pink and purple products is naïve and damaging for the brand's reputation.
Harley Davison is all about a rugged brand image: Masculinity, freedom and the open road. In 2007 a report by Interbrand suggested that the brand name alone had a market value of over $7 billion. To own a Harley Davidson is to buy into a way of life and the domestic nature of the new merchandise turned off the existing fan base. It could never be about wine tasting and toddlers.
Product and service innovation can be really powerful and is vital for business survival. Done well, it builds brand equity, increases your customer base and drives revenue. However, what is true for ongoing product development is also true for new initiatives: It only works if you truly understand your customers. All the ideas above failed because they lost sight of what people really valued about the products and what they related to in the brand. The Museum of Failure tells a cautionary tale, reminding us to take care when replacing the old with the new, and that innovation is nothing without insight.
---
You may be interested in