Our PR Account Executive, Richard Gough, takes a look at niche marketing... With a hint of ginger.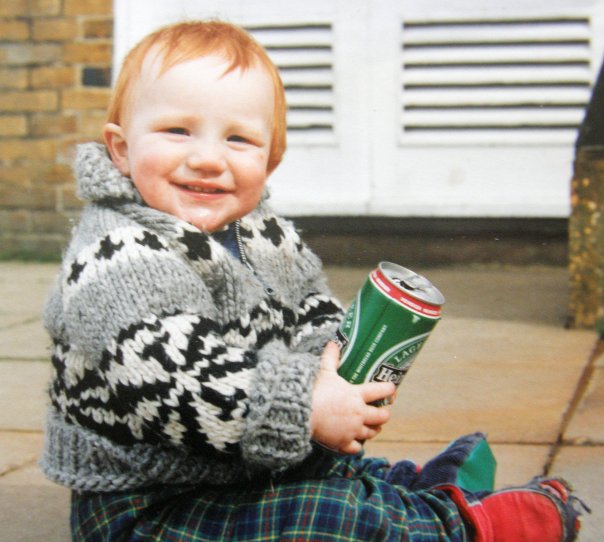 Our CEO, Simon Fryer, has done some research over the past few months and has come to the conclusion that I am, in fact, ginger.
After this revelation we decided to Google the annual 'Redhead Days' in the Netherlands, which unfortunately I have to wait until September for! A few more clicks through the search engine and we find ourselves on a website created exclusively for ginger people – GingerParrot.co.uk. The website sells, among other things, ginger products. Meaning I can now sleep soundly on my United Gingendom pillow, then awake to wash my locks with Redhead Shampoo, before slipping on my 'Ginger Love' t-shirt. Fantastic.
All jokes aside, I feel it is sites like this that show the true power of niche marketing.
As a brand, niche marketing may be the best decision you make. It will not only help determine your target audience, but will also ensure that you give them your undivided attention. As after all customers will always respect and feel a sense of loyalty towards a company that doesn't try to please everyone.
Having a select audience will ensure trust is built. You need them, they need you. Simple.
Red Bull started out life selling high energy, sugary drinks, and is now the master of extreme sports. Every stunt, every fast car, and every man jumping from 120,000 feet is awash with the red and yellow logo, before being written about in the 'Red Bulletin'. Red Bull not only shows how honing down on one area can highlight your personality, but also that your content will be consistent, clear and retain audiences.
Furthermore, from a financial point of view, brands that focus on one area of the market can be far more efficient with money. Money won't be wasted trying to sell to everybody – start small and build up.
One example of a business that did exactly this is the skateboarding make, Airwalk. Instead of trying to market itself to every skateboarder in the world, it made the conscious decision to focus on the skate scene in Southern California. Here it built up a reputation over many years, then branched out. Setting the perfect example of what being patient and dedicated can do.
Overall, it may feel like a risk to start off marketing to a small group of people, but it can make life easier for everyone, especially your customers. Very rarely do brands build a good reputation by immediately attempting to please the mass-market.
It's better to mean something very relevant to a smaller group of people, than very little to a large number of people.
So coming back to the ginger hair, I have a very busy time ahead. First I can take a trip to Farringdon on a Wednesday and head to 'The White Bear' where I will get 10% off everything, then I can hop on a plane to the Netherlands and visit the 'Red Head Days' gathering. Simon has offered to pay for both trips (hopefully), so I will pencil them in.
It's interesting to see these kinds of events going on and reflects the trends that seem to be happening in the world of business. More than ever now we are seeing individuals break the mold and start their own companies and events so they can target certain areas of a market, and I feel this is all down to having access to like minded people from around the world.
It's the hyper connected generation seeking out new opportunities.
---
You may be interested in