Recent experience in the first-ever Time Out Market in Lisbon got me thinking. Why a food hall, why now, and what can marketers and Boards learn?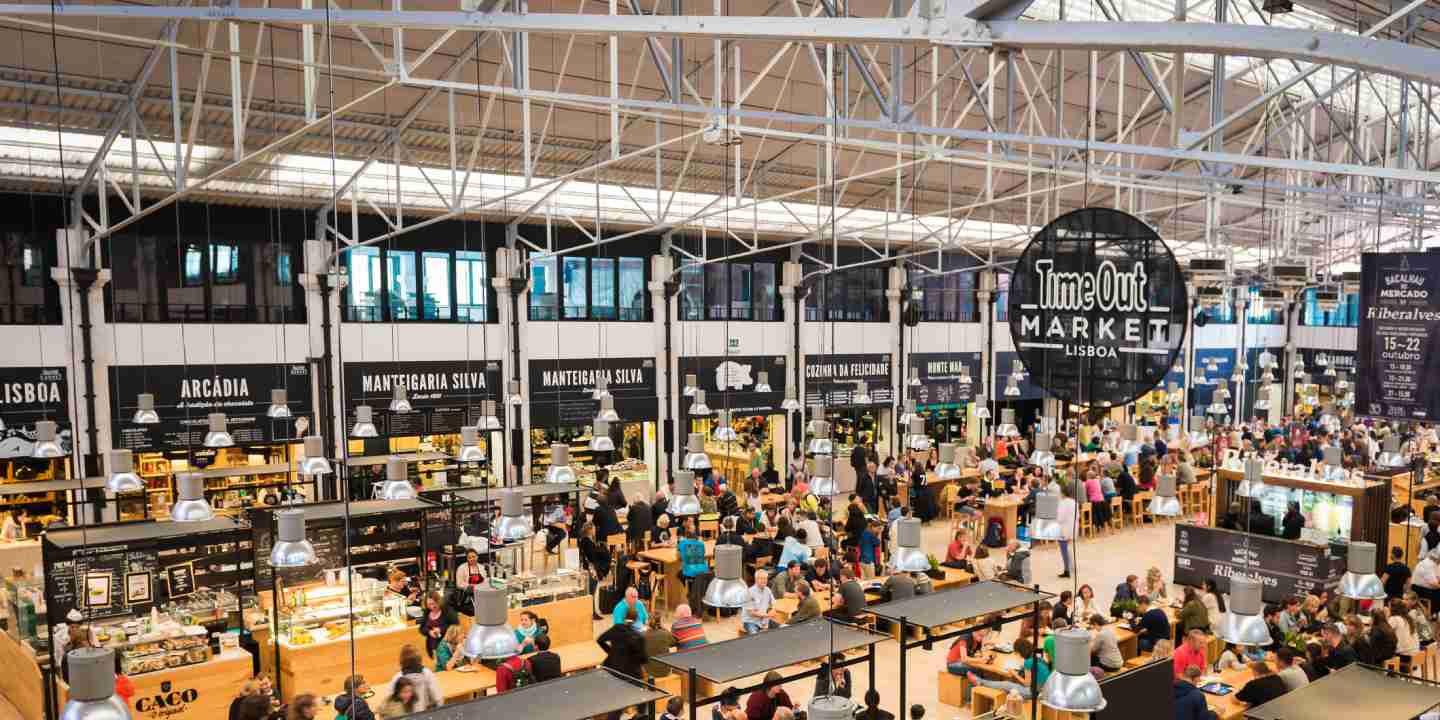 Born as an alt-culture guide in late-60's London, Time Out continues to provide reviews from locals in its ubiquitous (now free) magazine, licenced since 1995 to over 100 cities in 30-plus countries, as well as a functional, somewhat 'me-too' online presence offering discounts and packages on dining and experiences. So far, a good success story but not remarkable. But their move in 2014 to strongly branding a food hall got me thinking about brand essence and persona, and how important they are to have at the forefront of Board decisions.
If you're going to move forward, you need to know who you are, why you get out of bed and where you're going. At KISS we talk about your company's brand persona in terms of a vision and Why, How and What. To me Time Out are clear on these: in 2015 their first-ever CMO Sarah Bartlett said their vision was 'enabling people to go out better'. As they approached their 50th birthday they also hired Digital CEO Christine Petersen whose CV includes brands like TripAdvisor. At that time, she shared a key insight, '95% of people who interact with Time Out content do something, but not with us', so they set out not just to tell people about a show, but to be the discount voucher channel too.
To me the food hall concept is a fantastic build on their food and bar reviews - the Market websites are enticing, the experience lives up to it: 'going out better', brought to you by Time Out. As it says on the wall 'if it's good it goes in our Guide, if it's great it's invited to our Market'. It adds a load of functional and convenience benefits too – easy-to-find sites where you sit in of their 800 seats surrounded by food buzz, confident that whichever stall you pick should be great. As one of the latest Markets proclaimed when it opened in May - 'the best of New York under one roof'.
So far, so good. As Lisbon's number-two tourist attraction, with over three million visitors a year, their pilot seems to have been a great success and since then they have opened in various North American cities and plan a London site soon. They maximise the real estate with logical add-ons like co-working spaces, live music and cooking schools.
But for a Board obviously brand extensions or step-outs like this have risks: strategic distraction, capex and opex outlay, reliance on partner brands to commit then deliver consistent experiences, and staying true to the original brand persona, brand essence and business values. Plainly this is a step into becoming a mall-style landlord so it's a different risk for Time Out: but it's each restaurant which is presumably taking the risk of setting up and staffing a new site for a week or up to three years. Apparently the first Market was largely an initiative by Time Out's Lisbon team, who put the spade work in to find the site, research the top restaurants define the concept and invite selected restaurants to take part, presumably with help from London. The Markets since then appear to be almost exact copies of the original, from their choice of location to building layouts and internal design.
So, they piloted one site in a high-growth city a little off the radar, proved the concept and five years on they are cloning it in cities that have similar dine-out cultures. They're showing us another insight and strategic edge: in each city their core business means they already know the right potential locations, the great chefs and which food styles get the longest queues. It's interesting that despite a head office in food-obsessed London they won't open in Waterloo until 2021, a full seven years since Lisbon.
In the end, each individual restaurant maybe took the greater risk: anyone can rent a warehouse and food halls are an old idea, so pretty much all Time Out had to offer partners was a good location (the other 50% of this downtown character site is the city's main fresh-food market) and its brand, the 'scraps and straws' that the public know about them: that for many they are a trusted name that does mean 'going out better'. But that brand strength was enough to go forward. I think in the next ten years their Markets won't just make them major money: they might turn out to be their strongest brand play yet.
---
You may be interested in