More articles
What can Team Sky teach us? 5 tips on media training
30 July, 2018
With a relatively recent vested interest in cycling, the nation has been become more and more absorbed with the Tour de France, and, in particular, the trials and tribulations of Team Sky.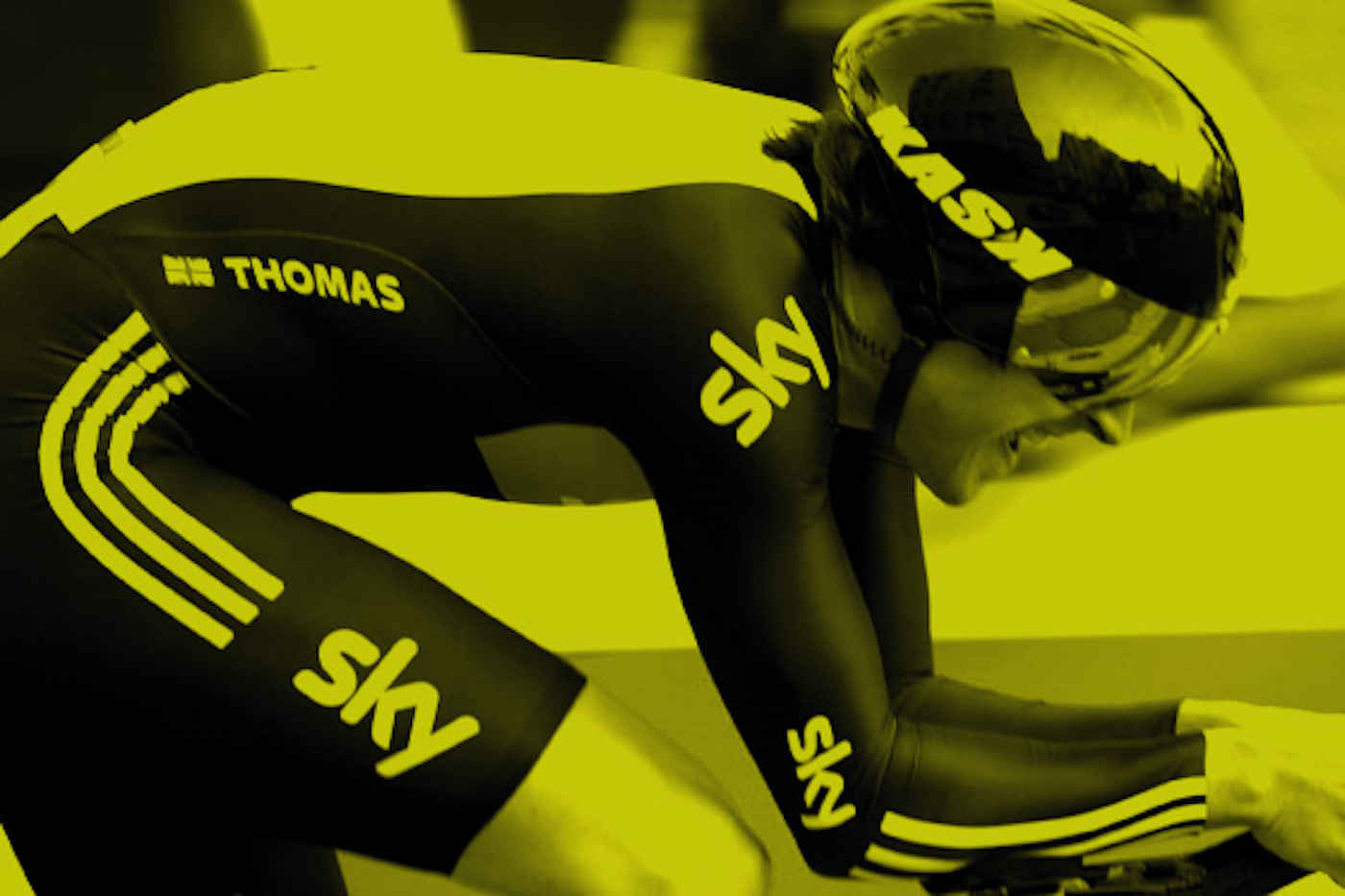 First there was Bradley Wiggins, then Chris Froome, who has dominated the Tour, and was challenging for his fifth victory in six years. But there was a cat amongst the pigeons in the form of teammate Geraint Thomas.
Photograph by Rama: CC BY-SA 2.0 fr
As a Team Sky domestique, Geraint's job is to burn his energy levels to almost nil in an effort to get Froome to the finish line as quickly as possible. In previous years Thomas has worn the yellow jersey (race leader) temporarily, but this year it's stuck and Thomas has become the first Welshman to win the race.
Media training to excess
Thomas' success has propelled media interest in him unexpectedly and unlike Froome, Thomas hasn't been excessively media trained – he's a breath of fresh air to Team Sky.
When asked to describe their friendship in this unusual scenario at a press conference, Froome went with a stock answer, Geraint said they were good mates "for now" with a smile on his face. It is this sense of humour and personality that shines through when Thomas speaks to the press. You never know what he is going to say next and that's what is so engaging about him.
So while most media trainers will tell you preparation is vital, over preparing and not being yourself can be just as dangerous.
Here's Victoria's top tips on successful media interviews:
1. Preparation – start by brainstorming all the things a journalist might ask, then bullet point how you might answer. Try not to script the answers to keep it natural.
2. Examples – think about how you could use facts, figures, examples or anecdotes to make your points more tangible. Don't overwhelm yourself, just try to remember a couple to illustrate your point.
3. Confidence – don't shy away from the difficult questions, stay calm and take the time you need to answer. If you really feel uncomfortable answering a question, you have the right to politely say so.
4. Understanding – remember that the journalist is unlikely to want to hear about just your company/product. Prepare to answer questions on wider industry issues and the news agenda as well.
5. Personality – above all else be yourself. Personality will make your answers memorable which is far more engaging. Try to relax and smile!
---
You may be interested in