More articles
What's the future of farming? And are we ready?
28 June, 2023
Cereals has for many years been the flagship event for the UK arable industry. We love to attend to support clients and keep in tune with what those in the know think, feel and plan to do in the world of arable.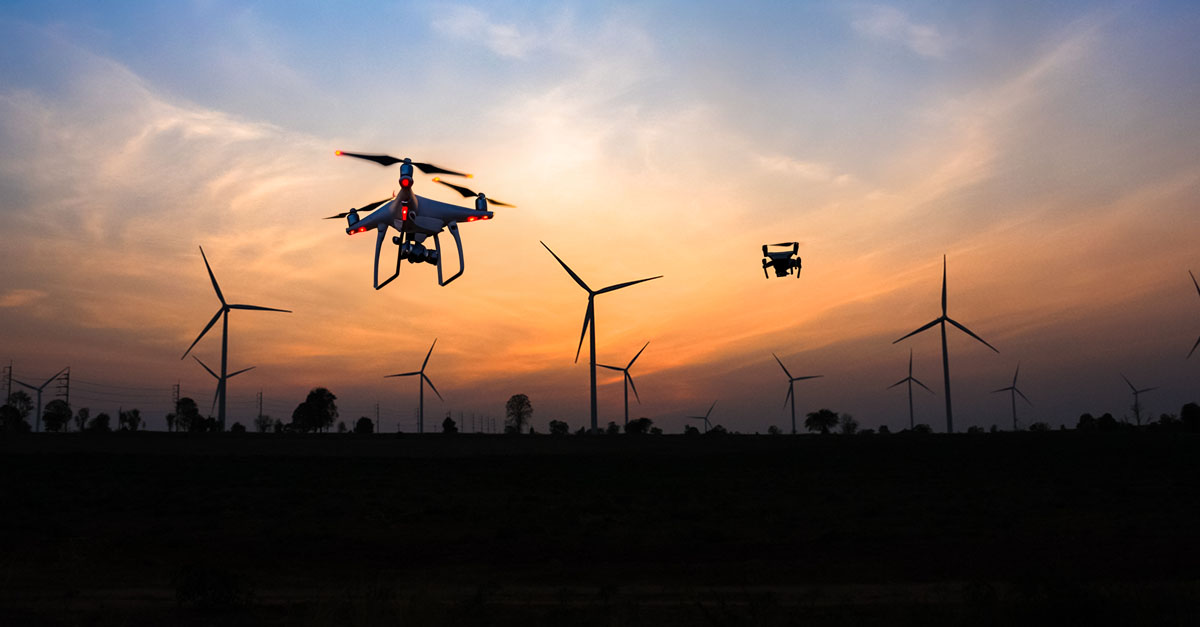 Speakers and attendees of Cereals are the rule makers, policy influencers and ultimately the adopters of the systemic changes, practices and legislation that will impact the industry for generations to come. So where better to seek insight on the buzz topics in the world of agri of 2023?
Visitors got the opportunity to see the best of agricultural and arable farming innovation - from on-stand product launches from the industry's leading companies, to the announcement of novel research topics, university experiment findings and big picture panel debates. And interestingly, this year, the three topics that reigned could be from any industry: data, AI and net-zero.
Data and tech-integrated farming
Day two of the Cereals event started with an update from the British Farm Data Council which announced its formation and purpose at 2022's event. The team highlighted that there is a need to accelerate digitisation of the UK farming industry to enable data to inform 'sustainable and efficient production'. What are the limiting factors to this ambition? Primarily, individuals wanting to retain control of their own data and a lack of trust in those wanting to part them from it, according to the Council's research.
Although in its infancy as a council, its original objectives are nearing completion. As with similar bodies across industries, the council was created to provide governance not technical delivery. Predicated on an existing US initiative, the new standard for 'good data governance' will be there for companies to sign-up to and self-certify their compliance. However in a world of GDPR, existing national and international governance, and global data systems both owned by large corporates and not fully integrated, is this seal of approval strong enough to build the trust needed for farmers to share their precious information freely? And is this the biggest barrier to a data-informed production?
In the AgAnalyst Academy tent, a series of technical and practical discussions provided balance to the theoretical guidance of the British Farm Data Council, as progressive farmers from around the world discussed how data is shaping their daily practices. The best summary of the limitations to data leading the next agricultural revolution came from Jeremy Williams, chair of the Farm Data Integration panel, to paraphrase, "Data is at the heart [of farming] ... but, organisation and integration cause difficulty and barriers to implementation."
Anyone who has tried to create the coveted fully connected home will sympathise, the scenario often goes something like this, "Alexa connect to my iPhone", "Hey Siri turn on the living room lights via the Phillip Hue app", shortly followed by an error message from another device saying your heating system has been disconnected from the Wi-Fi!
So, as you sit in your cold, dark and silent 'connected' home imagine this sort of difficulty on a 1,000-ha farm; with hundreds of thousands of pounds of equipment managed by multiple apps and interfaces that struggle to communicate with each other as your weather system, that determines how quickly vital and costly inputs are applied to your crops, demands a software upgrade on a less than optimum data connection.
Neatly folded into the data conundrum is the speed of AI integration which is gathering pace. The tech accelerators of the world are poised and ready to bring AI, machine learning and integrated technologies to the agricultural sector. However without a significant level of data, platform agnostic connectivity and uptake, there will continue to be a limit to the learning capabilities AI brings that would unlock wide-scale adoption.
Net Zero in the world of agri
From one heavily debated topic to another: the challenges and opportunities of Net Zero and climate change were discussed from research, academic and producer perspectives. The main stage debate highlighted the desire of the agricultural community to be part of the solution while simultaneously addressing systemic and consumer barriers. Ultimately this debate looked to address the big question – 'Can arable farming be sustainable and profitable?'
Theoretically, sustainability and profitability can coexist, according to research both Harper Adams University and Rothamsted Research have been working on. Their ongoing experiments hope to pinpoint which elements of farming practice contribute the most and least to emissions; identify the implications changing inputs have on air and water quality, biodiversity and productivity; and finally, prove that perseverance is everything i.e., an initial drop in potential yields will, with commitment, become an uplift as resilience is improved.
It's all very encouraging, until the messy business of the end-consumer is factored in, and here are a just few of the concerns that were raised by the audience:
Supermarkets drive unit prices and minimum volume to fulfil their pricing obligations
Consumers want reassurance of safe practice and often want providence information and organic status, while still demanding an idealised version of the food they consume i.e., perfectly consistent, straight carrots
Demand for food no longer follows seasonal availability, price at the till and input costs then cut into profits
Trees are seen as an ideal carbon capture method, but the volume of trees required to have an impact limits the land available to grow crops, which drives the level of imports needed to feed the population
Storage and haulage are some of the biggest contributors to carbon emissions but unavoidable in the current system and expensive to make 'green'
Don't lose heart yet, the arable community will rise to the challenge!
The resounding sentiment in the room was – there is hope and the farming community can make a difference in moving towards the farm of the future. Ultimately, as the current stewards of this land, in the purest sense of the word, there is a widespread desire in the farming community to leave it better than when they found it. We, the consumers, simply need a better understanding of what compromises we have to make to enable growers to fulfil their promises to the land and world.
And the grower's perspective, provided by one esteemed Cambridgeshire farmer, was, "The future will mean growing more on less, to create food security and more room for biodiversity and less carbon." And of course, AI, data and technology will certainly play a huge part in this.
At 'home' at KISS we see similar systemic adoption barriers and challenges to new products, research and platforms across all industries – from education, science, tech, agriculture and beyond. Working towards a solution often starts with education and awareness, and overlaid with a keen sense of what your point of difference is while remembering you aren't the only person talking to your audience. Any message, no matter how complex, can achieve cut-through.
We're all effectively facing the same set of macro challenges in the world. Whether your target market is agriculture, technology, education, science or something altogether different, demonstrating ease of use, integration and real-world applications can reduce many of your audiences' hesitancy to engage.
If this article has piqued your interest in how we can help you create cut-through in arable, or a different sector, get touch with us.
---
You may be interested in