Innovate was a fantastic event that really showcased the bustling entrepreneurs in Britain...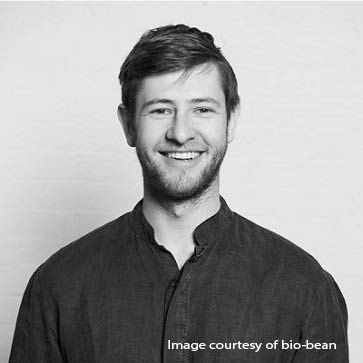 The talent range was vast at Innovate, and the younger generations were certainly making a lot of noise, with inventions varying from the small and intricate to the large and life changing.
Arthur Kay, who turns 25 this November, is someone who has already made giant leaps in the world of business. His company, 'bio-bean', "produces biomass pellets from waste coffee grounds" that act as a fossil fuel, which at the moment is used to heat buildings, but may one day be able to power transport systems.
The grand idea came about while Arthur was studying Architecture at University College London. Although this seems very far removed from what he's managed to develop, he explained that his interest in building sustainable homes led him to discovering the amount of waste we as a nation create. And so his journey to one day make London '#poweredbycoffee' began…
Taking Arthur as an example, to me it isn't just the science behind the idea that's impressive; it's the confidence required to implement the idea. Having the conviction to put his last year of University at stake and balance the heavy workload to focus on an idea as ambitious as 'bio-bean' is very impressive.
Anyone can have a grand idea to save the environment or change the world, but it's whether you go for it that can mold your future.
New businesses and success stories such as 'bio-bean' are the reason why events such as Innovate are so important. People of all ages need to know what is out there, not only to be inspired but also to be able to get involved with projects and invest.
Even if it's as small as going and tweeting about a young company, every little helps (That isn't a hint to tweet Tesco).
---
You may be interested in