More articles
How Leicester City Kept It Simple, Stupid
03 May, 2016
KISS's armchair football pundit, Alex Larkinson, wonders what PR can learn from the greatest achievement in the history of the game.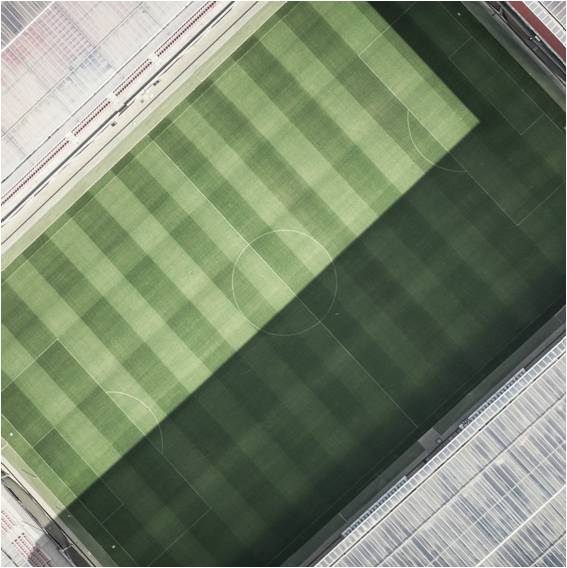 KISS's armchair football pundit, Alex Larkinson, wonders what PR can learn from the greatest achievement in the history of the game.
And with that, Leicester City are the champions of English football. What had been fantasy from the moment they first ascended to the top of the Premier League table to the seconds before the final whistle on Sunday is now a reality. Bizarro reality, perhaps, but the greatest sporting achievements usually are.
How did Leicester manage it? A million words have already been devoted to the question, and a million more will be devoted to it in the weeks to come. What Leicester's achievement can teach about the art of effective PR, on the other hand, is a slightly less obvious one.
Ultimately, it boils down to simplicity. Leicester are a team that, by doing the basics well, exceed the sum of their parts and deliver at the highest level. It wasn't even Christmas when players and pundits alike identified that Leicester's success was built on a narrow, bullish defence married with hard-running strikers and tricky wingers, to produce a devastating counter-attacking side.
But when simplicity is done best, it's very difficult to stop it from being successful. Bigger, richer teams arrived with elaborate tactical plans and the increasingly feeble assurances that Leicester would eventually be 'found out'. Instead, they found out that Leicester just kept doing their thing, and kept getting results.
Consider Claudio Ranieri, the Leicester manager. He can sometimes appear to be little more than a genial Geppetto, out of the picture as his extraordinary puppet does its own thing. But his reputation before being appointed was very different: he was the 'Tinkerman', renowned for micromanagement and fiddling needlessly with the team.
Once installed, however, it became clear that things had changed. Ranieri was now a dedicated proponent of the KISS philosophy – 'Keep It Simple, Stupid'. He found the things that Leicester did well and maximised their effectiveness. He wasn't out of the picture at all, he was just keeping it simple.
PR can learn from this. Sometimes the array of options when it comes to achieving great public relations can be baffling. Worse still, it seems that everyone else is at it, wielding bewildering jargon and strategies so complex they would make a Supreme Court judge reach for the aspirin. It makes for an impressive (if impenetrable) sales pitch. But Leicester have shown there could be another way. To break away from the crowd, to look at things a little differently.
Leicester saw a league brimming with possession football and leaky defences, and went in the opposite direction. So perhaps in this age of labyrinthine PR strategy, simplicity is an effective way of standing out and getting to the top of the pile.
​
Bill Shankly, who enjoyed an enormously successful tenure as the manager of Liverpool in the sixties and seventies, once declared: "Football is a simple game complicated by idiots." Of course, that doesn't mean that simplicity is easy, whether in football or in PR – it's something that agencies will have to work at and constantly push themselves to improve. Perfection will always be just around the corner, but then even Leicester didn't manage to win every game on their way to the greatest victory of all.
---
You may be interested in