More articles
KISS hosts MBA students from top U.S University
05 April, 2016
KISS welcome 26 MBA students from the University of Redlands' School of Business, California...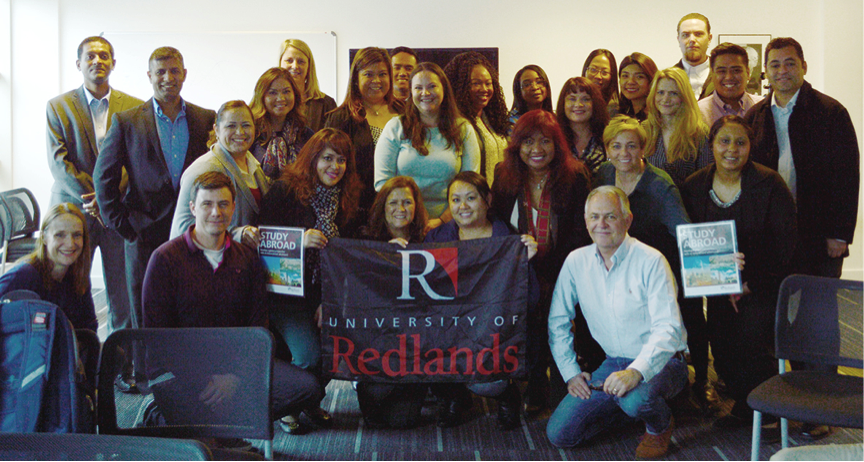 On Monday 4th April, KISS welcomed 26 MBA students from the University of Redlands' School of Business, California, to its offices at St John's Innovation Centre, Cambridge.
The students, all studying International Business whilst also working full time began the morning hearing from David Gill, Managing Director at St John's Innovation Centre. David gave some background on St John's as a centre of regional excellence for high growth businesses, and Cambridge's track record in science and technology innovation.
He was followed by Richard Bland, one of the founders of KISS who gave an overview of the agency, its focus on 'keeping it simple' and science and tech specialism. The students then heard a number of presentations on branding, digital and PR client case studies from Adam Andrews, Rachel Evans and Karen Guyer.
The University, which was ranked by Forbes in the Top 5% of America's Colleges, prides itself on offering Master's students a chance to travel abroad and learn about various businesses. Professor Allison Fraiberg and her students identified KISS as one of the business they would like to visit on their tour of Cambridge, London and Paris. Professor Fraiberg said: "Our students were absolutely thrilled with the visit to KISS. The case studies presented gave a hands-on, vivid feel for the innovative marketing work done at KISS, and everyone at the firm was so generous with their time. We're very thankful to KISS as it was a great opportunity."
The morning culminated in the students hearing from Justine Smith, Managing Director of KISS PR about the PROI. The world's largest partnership of independent marketing agencies, the PROI is made up of 75 agencies, with 110 offices in over 50 countries. The network enables KISS to gain local insight and access global communications expertise.
---
You may be interested in