More articles
MarTech: how to think about it, how to make it pay its way
12 November, 2023
Marketing technology – we all know we need to build our stack, but we've also all heard the stories of systems going unused and money wasted. It's also a rapidly evolving space with hundreds of products to choose from. So, here's how I advise clients to think about it at the moment.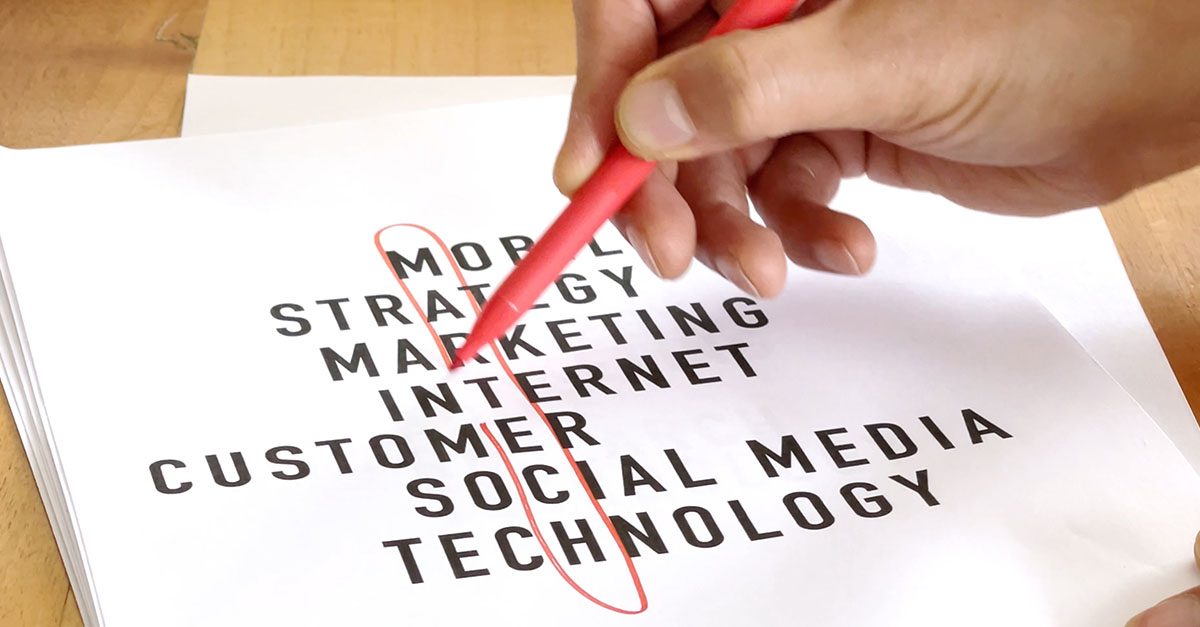 Validate the pain points
First up, as always it all comes back to a strong marketing strategy based on real, recent knowledge of your customers' needs and pain points. After validating the pain points, focus on creating targeted content addressing these issues efficiently. Distribute your content across primary channels, promote it on social, secondary and partner platforms, analyse audience engagement and generated leads. And then evaluate the overall performance of your content strategy in comparison to your other marketing efforts.
MarTech implemented well
The good news is, the right MarTech implemented well can help you do every step of work like this more efficiently: saving time, shortening or automating repetitive tasks, and corralling all this data into usable forms.
As you probably know keyword research tools like Moz can speed up SEO. Hootsuite can streamline your socials. Email automation software can remove whole layers of repetitive work and boost effectiveness. Mediasmart is one example of a programmatic platform for advertising. And of course, there are multifaceted platforms out there like Hubspot that say they can be your main, umbrella MarTech platform: it claims to have tools for most marketing needs and the ability to integrate with almost any other software.
Don't waste your budget on inadequate MarTech resources
Research from Gartner found that just one in three organizations believe their MarTech effectively meets their business needs. And with the average CMO spending 29% of their budget on MarTech tools, it's business-critical to get the basics right, or you risk wasting time, money and resources on inadequate or unused tools.
When thinking about your next step in MarTech I suggest going back to your overarching marketing strategy: what technologies seem to you to be the most needed to implement better or smarter? Make a short list. Of these, I suggest a strong and modern CMS is core, for a start.
Then ask your marketing and sales teams: where are they spending their time, and what low-value or repetitive tasks could they drop? What unanswered questions do they most want answered? What general non-marketing software (like project management tools) do they find easy and helpful for marketing purposes? Where do they need support to get faster and better at using what you already have? If you have a 'wizard' team member who's awesome on one platform, how can you help them coach others?
Invest time and budget on training your team
Assuming this starts to generate some top ideas for new MarTech tools then you're starting to build the business case for the spend. Establish now what a realistic budget is to set up and fully utilise your stack. And as I hinted at above, don't forget about allocating time to training and skill-sharing: according to research nearly two thirds (64%) of businesses think they don't have the adequate skills or talent to make the most of their marketing technology. With MarTech littered with underutilised subscriptions, time invested in training is well spent and skill-sharing is often good for team development.
Lean towards tech that is known to integrate easily with what you have
Fewer, more multifunctional platforms may make more sense (more integration, less training on separate tools). Look at competitors and other relevant companies out there, to see what the best companies use, what they don't and why. Think medium-term: things will change rapidly so don't fix too much in stone for ten years, and balance this by watching out for older software that won't be supported nine months from now.
And finally, don't lose sight of the goal as you get swamped by tech and bamboozled by choices: a fit-for-purpose MarTech stack is only the means to an end, rapidly generating the right data to help you confidently implement an agreed strategy, boost brand profile and bring in great leads.
---
You may be interested in