More articles
Recipe for success: how New Covent Garden disrupted the soup market
12 November, 2018
All of a sudden it's soup weather! Recently, some KISS people met John Stapleton, a serial food entrepreneur whose first venture was to found New Covent Garden Soup Co in the late 1980s, while still a student. This pioneered the fresh soup category in the UK and was successfully sold to a larger food company a decade later. This and his subsequent food ventures in the US, and back in the UK, including his latest (organic toddler food brand Little Dish) have first-hand lessons for anyone with ambitions to grow, especially if they need to disrupt a sector.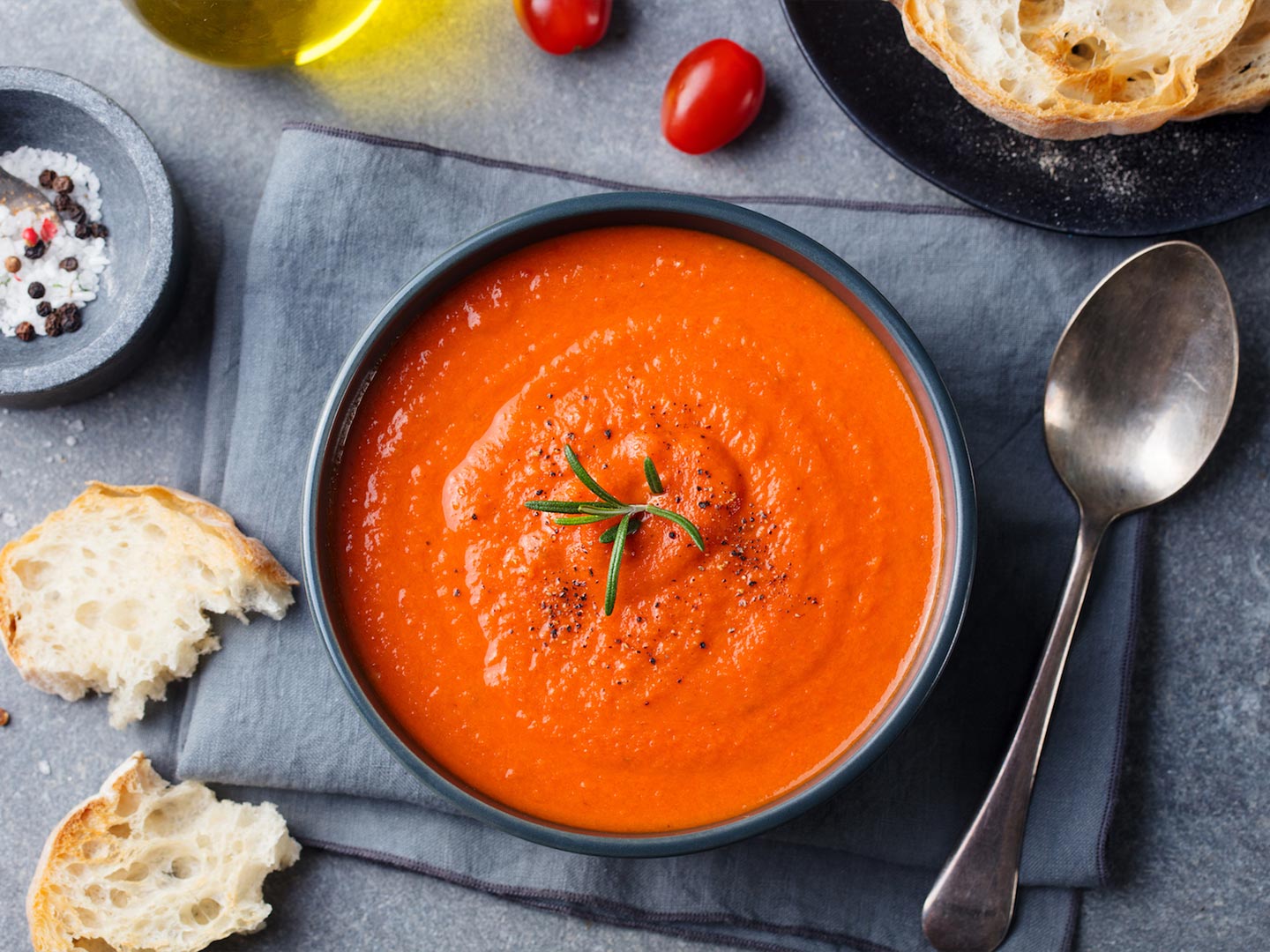 First the obvious: innovators look to do things a bit better than the others, but disruptors look for entirely new markets, or a completely new way to deliver to an existing market need.
When John first started out he wasn't thinking "create a category (chilled fresh soup) then own it" in classical marketing terms. But he knew that there was only one way then to buy ready-made soup: in a can, with all the added preservatives, sugars and treatments that he believed ruined the flavour. So he felt there was a market for chilled fresh soup – and New Covent Garden disrupted the market by offering a viable, attractive alternative way to buy soup.
Dealing with naysayers
Over the years he's met a lot of "naysayers". People told him that consumers wouldn't look in shop fridges for soup, that small brands didn't stand a chance against large established competitors, that retailers would either not let his brand in to start with, or they'd use own-brands to compete with him almost immediately. His learnings around this are key and reflect his hands-on experience.
He firmly believes entrepreneurs are disruptors. So his biggest message was: once you've taken time to establish very clearly the market need you are meeting, you need to believe in what you're doing. Expect setbacks and take time to reflect and learn from them. His business relied on constantly coming up with new ideas around his product (not just new soup recipes), many of which ultimately didn't make it to the shelf. Be prepared to fail fast, learn and move on.
Use what you have
Perhaps surprising is his view that, as well as having a strong belief in your product, your wider life experiences (in John's case, a promising career as a high-level athlete brought to an abrupt end due to injury) and the values they shape, can be a secret source of strength. Speaking in Cambridge in October, he said: "There is a lesson in everything." For example, late one night, six weeks from launch, John was faced with a dilemma: he was in the office and noticed the shift manager making soup downstairs "had popped out to Asda to buy more tomatoes because they'd run out. In other words they weren't sticking to our rules about all-organic. So suddenly we had to find a new supplier with only weeks to go''.
Being so close to deadline, John could have opted to ignore what he saw but instead he pulled the supply contract and found someone else.
Because New Covent Garden used its investor capital mostly to build a new factory (thus controlling all aspects of its supply chain) it had very little cash left for marketing. So it focused on what it did have, which was the PR value of "newness" (John found PR very cost-effective) and having its own factory, which allowed it to continually develop new products and test them.
Covent Garden today
Thirty years on, New Covent Garden seems to have broadly stuck to its strategy. We quite like its current 'Soup up' campaign celebrating year-round wild swimmers. As a strategy consultant, it feels like it's consistent with New Covent Garden's "red thread" and it connects the product to a lived experience, creating a property that's very shareable each day across many social media platforms.
It's also seasonal, timed for exactly the period that most people start to swim less (or not at all) and buy more soup. As a marketer and wild swimmer myself it instantly appeals and makes me want to keep swimming through the colder months! (Although the "group" appears to have been invented for the campaign, which may limit its ability to follow through with more and wider social media activity).
At KISS we work hard with clients to define brands, then articulate the strategy in authentic ways. If you'd like to know more about how we can help you, let's talk.
---
You may be interested in