I'm pretty glass half-full but some days even I find it hard to get going in the morning. I look at the state of the UK and the world and think… how do I contribute anything good? How does Cambridge make a difference? Well, I offer you these thoughts on this week's Cambridge Tech Week.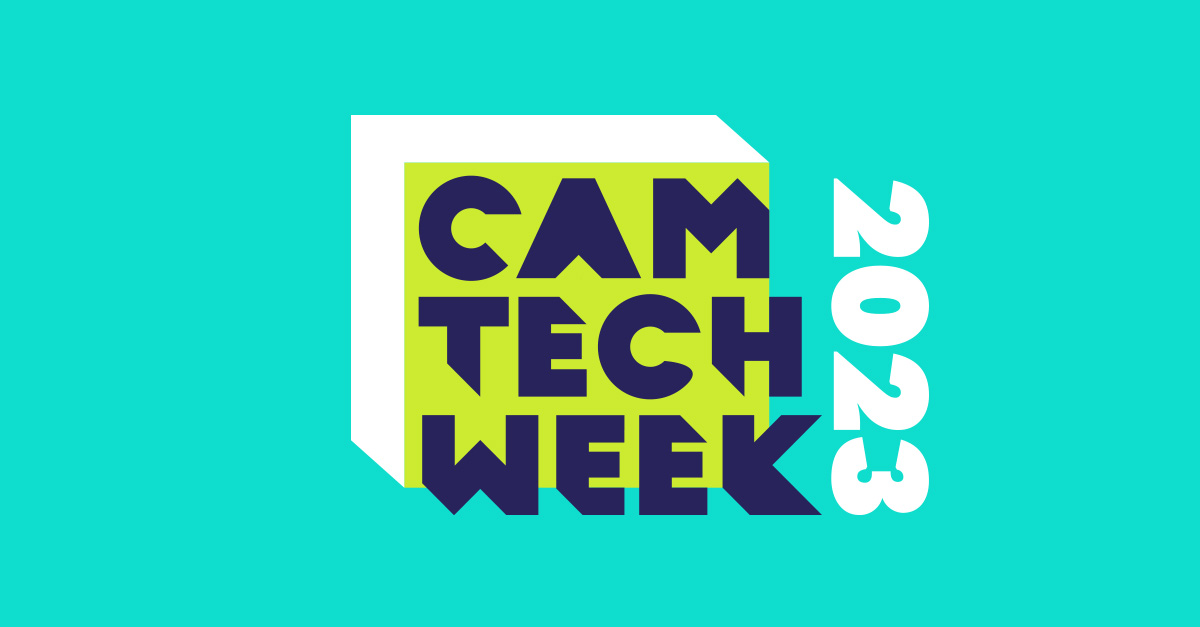 This week-long event offers us an amazing array of mostly Cambridge-based innovators: whether that's in data analysis that is used globally each day in intelligence and fraud prevention, or right at the forefront of amazing tech like graphene (light, flexible and 200 times stronger than steel), in AI and machine learning, and the vital operating systems to make quantum computing and technology a reality. If they aren't doing it already these technologies will soon be powering important and useful work because AI, ML and quantum computing are needed to model incredibly complex problems and speed up progress in all sorts of fields. Current research fields that need this help range from building greener transport and buildings to tackling cancers and incurable diseases like ALS, also called Motor Neurone Disease.
There's also space to hear direct from more amazing Cambridge founders and funders in more well-known areas like semiconductors, agri-tech, greener buildings, autonomous vehicles and robotics, and to explore why only 1% of venture capital invests in female-led companies.
This Tech Week has managed to bring together younger emerging businesses alongside some amazing senior alumni of the world-beating larger businesses that we hear about daily - like ARM and Google.
Cambridge is extraordinary, and between our Britishness and our busyness I don't think we say it often enough. According to sources like Cambridge Ahead our current count is around 26,200 companies based here (from two per week in the 1970s, company formations here now average 3.6 a day). These employ far more than the entire population of Cambridge - 228,000 people globally, up 2.6% in the year to April 22, and in the same period their turnover grew 10.8% to £48bn. Put it another way: with a population of 145,000 that's almost exactly one company, £2 million turnover and ten jobs created here or somewhere in the world, for every half-dozen residents. I don't think many small cities can match that.
…And just in case it slipped your mind, Cambridge alone has at least six current unicorn start-ups (the list keeps growing!) and has produced at least 120 Nobel prize winners, more than any other city in the world, or even any country except the US.
Our humble home base is simply extraordinary, and we look forward to Cambridge Tech Week showcasing that once again.
---
You may be interested in