More articles
Sweating like a pig! #ThisGirlCan
04 February, 2015
Sport England has just launched a new campaign, "This Girl Can" to inspire women to start exercising. The campaign is part of their aim to encourage women to actively participate in regular sport by "wiggling and jiggling" and to prove judgement is a barrier that can be overcome.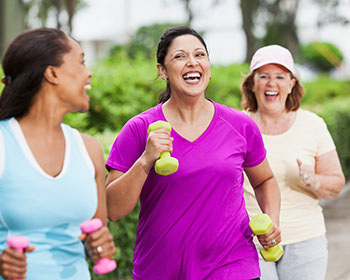 This is in response to a recent study which found that 2 million fewer women than men are regularly exercising despite the fact that 75% of women age 14 to 40 want to exercise.
This empowering campaign has proved quite a hit, not only with the public as demonstrated by the staggering 4,600,000 YouTube views since its launch in early January, but also with the team here at KISS. Our Managing Director Sarah Reakes said:
"We love the human angle of the #ThisGirlCan campaign. The idea is based upon a human truth, that women are often put off exercise for fear of being judged either for the way they look or for the fact that they are not great at sport. It celebrates real women of all shapes and ages, instead of the glossy stereotypes normally shown in advertising which is really refreshing. I think it's highly inspiring".
Well enough said – we'll see you at the gym!
Click here to find out more about the This Girl Can campaign.
---
You may be interested in