I'm sure I can't be the only person who feels the need for some clarity and direction in my life right now. It feels as if the country, indeed the world, is being buffeted from one side to another and without direction I could be buffeted along with it.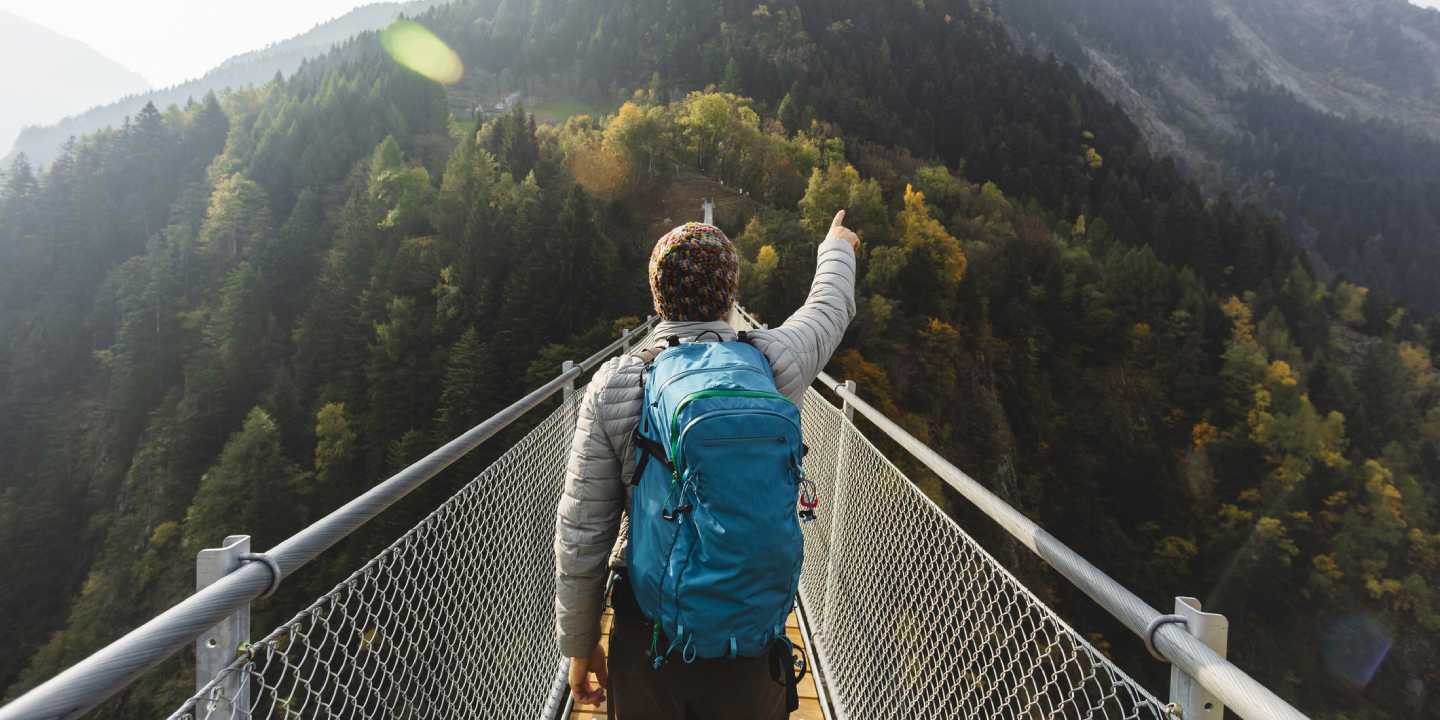 Setting an individual purpose doesn't need to be difficult or too elevated. It actually doesn't take that much to gain a sense of accomplishment and moving forward. Whether it be to exercise more, to declutter the house or lose weight, this type of goal can be enough to drive you forward with a sense of purpose and energy to achieve something new. And achieving makes us feel good!
It's the same with businesses. Recently, I have noticed a plethora of articles ridiculing the fashion for defining purpose for business and brands. A cynicism about the need to think beyond simply the desire to drive profit and growth. I think this can be attributed to brands over-elevating their purpose and moving too far up the ladder. I have to admit that at times I do wonder how so many brands are contributing to 'a better life'. But some things can't be argued with - if you look at Unilever they claim that 'purpose underpins our business', and the proof seems to be there for all to see. In 2018 their Sustainable Living Brands, those taking action to support positive change for people and the planet, grew 69% faster than the rest of their business. A clear sense of purpose helped them deliver 75% of their overall growth – nothing to ridicule there and so my overriding thought is, that if we are to stand out and succeed in this turbulent environment then we need to be very clear about the purpose of our businesses.
I think one of the issues with purpose might be the word itself. It has definitely become a buzzword, is overused and often misinterpreted. For me, a purpose is simply a vision of what we want to achieve. – it serves to help us set a clear direction. To provide clarity. And at a time when frankly very little is really clear about our future, having a shared vision to rally around and a clear direction of travel could make the difference between success and failure.
Over the last few years I have worked with numerous companies/brands to help them articulate a compelling purpose. We use various techniques to do this depending on the team we are working with. It's generally not a difficult task and can be incredibly energising. Most senior teams know more or less what their purpose is but actually getting it down on paper can be difficult without some facilitation. There is emotion involved, and sometimes conflicting voices in the room, but at the end of the day a shared purpose has the power to bring the whole team together to work towards a shared goal.
While it's great to set a stretching vision, at a time when change may seem burdened with obstacles and fraught with contradictory messages, it may help to stay grounded and keep the purpose attainable and real. Actually having the sense that you are achieving what you set out to do could provide you and your team with the much-needed boost at a time when everything around us feels as if it is up in the air.
As the country flounders in Brexit turmoil and pre-election noise from all sides, as international politics and the climate emergency leave us wondering what next, in the biggest sense I for one need clarity. Something that I personally can set my sights on to allow me to feel that I am moving forward while things around me may feel that they are not. It's for that reason that I have been working with the team at KISS on reframing our purpose. And in these unsettled times I would urge you to do the same – be bold, have courage and find your clarity.
---
You may be interested in