KISS has hired a new digital guru to join the account services team. Fran Gillibrand takes on the role of Senior Account Manager, bringing her passion for digital innovation to KISS.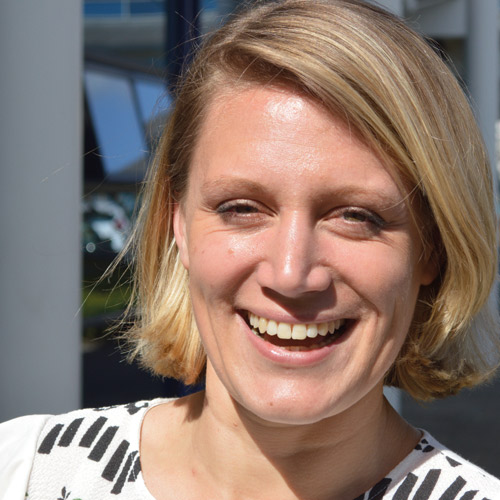 Fran has experience across many industry sectors, with a particular focus on using analytics, customer data and insight to deliver digital consumer experiences. Previous roles includes Digital Project Manager at Eskimo Media & Technology, working on clients such as Tesco Mobile Ireland, Yoyster travel discovery app, War Child and GSMA. She has also worked at High Altitude Media, overseeing the creation and delivery of a suite of apps, including over 200 fitness videos for David Lloyd Leisure.
She recently undertook a diploma in digital marketing through Squared Online (a partnership between Google and Home Learning College), focusing on digital disruption and how businesses can use digital to innovate in order to stay relevant and find new ways to interact with their audiences.
Commenting on her new role at KISS, Fran said: "KISS' approach to digital marketing strategy was a real draw for me. The agency is working on multiple digital opportunities and I am excited to be joining such a well-respected team to help create digital touchpoints that can be used to create a fully integrated, personalised experience for users."
KISS Managing Director, Sarah Reakes, said: "The average person now spends more time online than with TV and all other media combined. As a result, we are seeing huge demand for digital marketing campaigns and wanted to supplement our digital with a real heavyweight digital marketer. It is a pleasure to welcome Fran to KISS and I wish her every success in her new role."
Adam Andrews, KISS' Head of Digital added: "When I began my career it was all about 'I've been told I need a website', before business needs changed to 'It needs to work on mobile'. The present day focus is all about performance and results. Utilising all potential digital touchpoints to build a digital strategy akin to business and users' needs. It's great to have Fran, with her knowledge and ambition, join our team."
Recent digital projects at KISS include Bayer CropScience, Babraham Institute, Amino Communications, The Technology Partnership (TTP) and Durbin.
---
You may be interested in